Reach every destination on your music tour with a private group charter plane
Are you planning to travel for an upcoming national or international tour performing your music for thousands? If you have several destinations on your schedule, the process of booking flights that fit in the limited time between gigs can be very complicated. It is almost impossible to do that when working with commercial flights since there are so many factors working against you. However, there is a solution to all these problems: booking a private group charter plane through Luna Group Charter.
Why are private group charters the best choice for musicians going on tour?
Traveling across the country for one high-energy performance after another can be exhausting, especially if you're not able to adequately rest between shows. It can be difficult to rest on commercial flights because of the huge number of other passengers and the cramped seating. If your tour is staying within borders, you may be considering bus transportation, but this takes a significantly longer time than air travel, which is an important consideration when you're on a tight performance schedule. Ultimately, private group charter planes will keep you on schedule and give you the best experience for the price.
The best environment for rest between shows 
A flight on a private group charter plane is more comfortable than any economy-class seat on a commercial flight. Your plane will look similar to any commercial plane you've seen, but inside is a much different story. The cabin is designed to be as comfortable as possible. On top of that, you can request any additional amenities that will make the flight more enjoyable, including special meals and beverages. With all of these comforts during the flight, you will land at your destination refreshed and ready to perform again.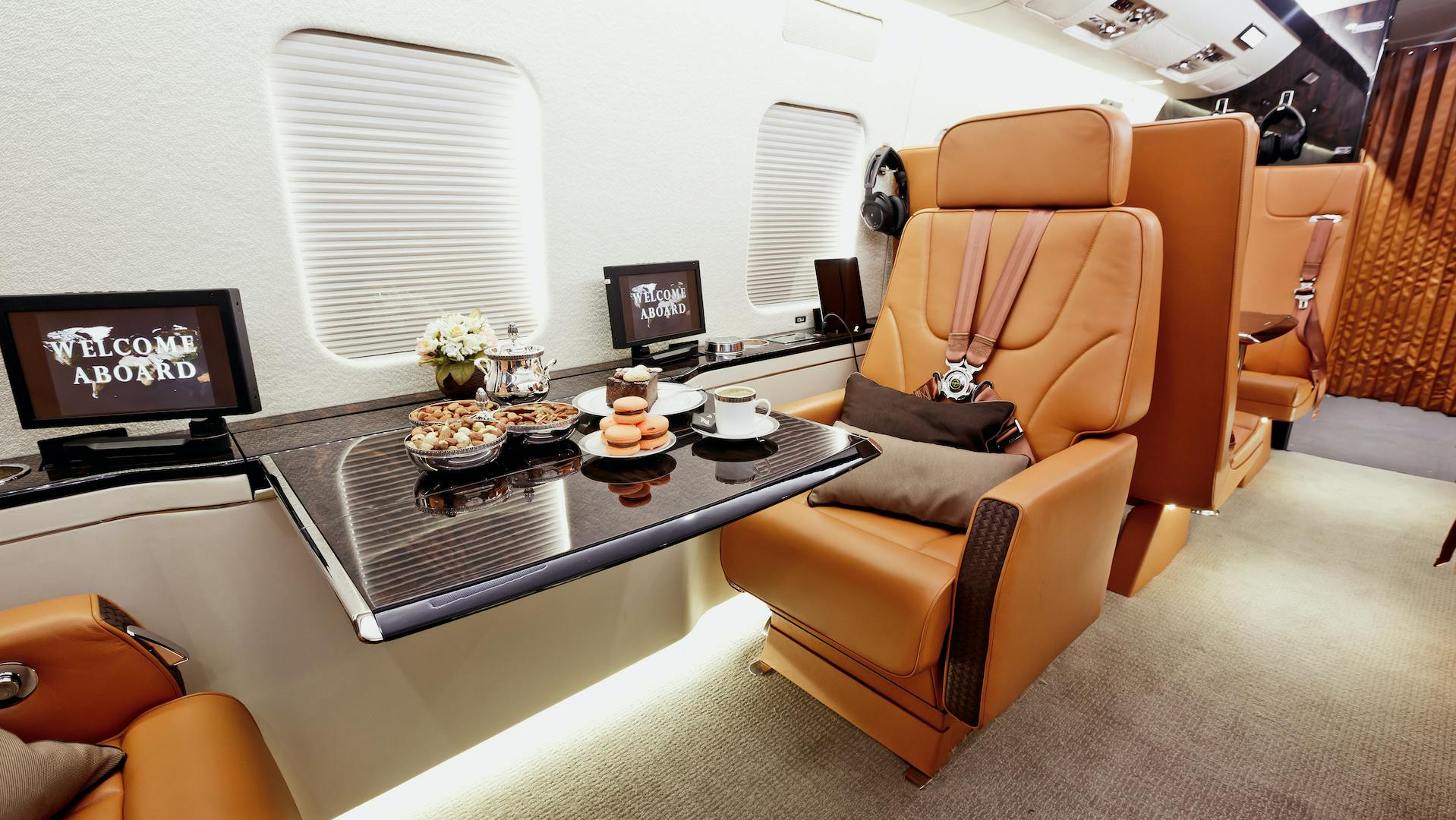 No more dealing with commercial airlines 
Although they are the most popular choice for air travel, several inconveniences come with using commercial airlines. The terrible crowds and uncomfortable seats are only the beginning. When you're on a tight schedule, as with a music tour roadshow, you can't risk anything going wrong. When you book your flights through Luna Group Charter, you avoid all the common mishaps that occur on commercial airlines.
Scheduling can be a nightmare when trying to find the correct number of seats for all band members, managers, producers, family members, and anyone else who is participating in the tour. There are often not enough available seats on one flight, so you have to juggle two flight schedules. Additionally, because commercial airlines have a complex flight schedule, you can experience long delays and layovers that make it impossible to fit into the limited time between concerts.
Pricing for group travel can be excessively expensive, as well. Rather than purchasing a ticket for each passenger, you are charged by the hour with chartered flights. So, even if you only have a handful of people joining you on the private charter plane, you will end up spending less money than you would when purchasing a first-class seat for everyone.
Access to private airports
Another con to flying with a commercial airline is that they are limited to landing at commercial airports. If your hotel or performance venue is hours away from the airport by car, you will add significant time to your trip. Private charter planes have access to thousands of private airports worldwide. Because of this, you can land at the airport closest to your destination every time.
Private airlines are also preferred by many celebrities and performance artists, as they may receive unwanted attention at a public airport. Ensure the discretion and protection of your group by traveling to and from private airports when traveling to different cities during the tour.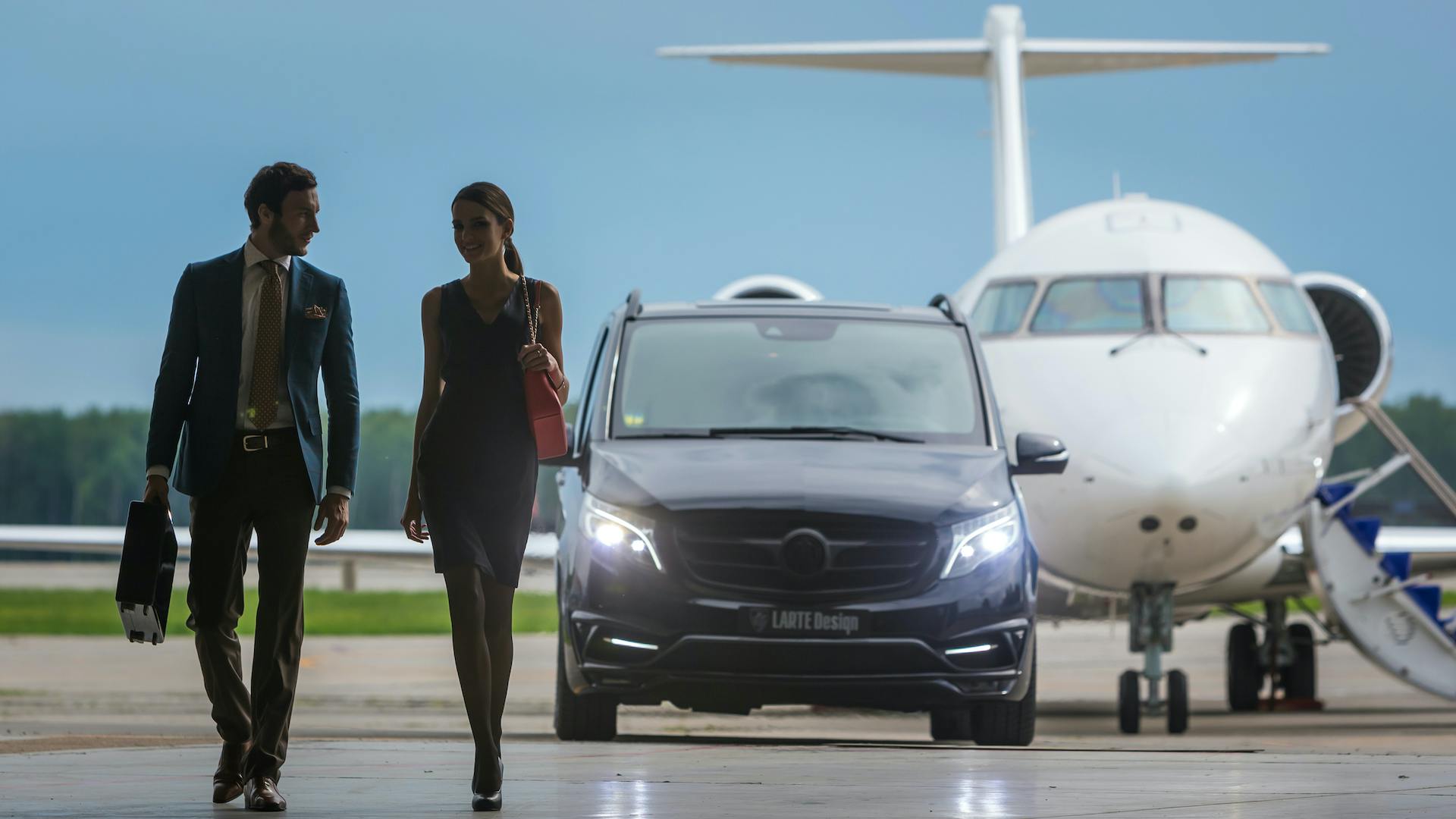 Safest possible travel 
Safety is a huge concern in the travel industry, particularly in big airports with commercial airlines. Commercial airlines are completely open to the public. This means that anyone who has come into contact with COVID-19 or any other infectious disease could unintentionally transmit it to other passengers. However, with private charter flights, you can have the peace of mind that you will not come into any contact with any travelers outside your group. There is little chance of the roadshow being canceled due to health concerns when you use a charter plane.
Safe transport of instruments and equipment 
The most important things for the success of your next concert, aside from the performers, are the instruments and other necessary equipment. An unfortunate reality about commercial airlines is that they often lose or damage these expensive items. A way to resolve this issue on commercial flights is to purchase an extra seat, but this adds to the high price of commercial flying. If you have a lot of instruments and equipment, that can end up costing you the price of several additional seats. When you book your flights on a private group charter plane, you can be certain that your equipment is handled with care and that each item will be loaded onto your plane. If you would like to bring all of your instruments and equipment on board, you can do that. There is plenty of room in the cabin since you aren't transporting hundreds of people, like on a commercial plane. You can even request custom storage solutions in the cabin to keep an eye on the equipment while in flight. The logistics of traveling with valuable equipment is streamlined and made much more efficient when you book a private group charter plane.
Why should you book your private group flights through Luna Group Charter? 
There are several options you can choose from when planning your group travel. However, none of these options will give you the customer service, amazing savings, custom travel experience, or reliability that you will get with Luna Group Charter. No matter what you need for your music tour, you will get it when you book your flights through Luna Group Charter.
Great customer service from Group Charter Managers
When you become a Luna Group Charter client, you immediately gain 24/7 access to a Group Charter Manager who will work hard to ensure every one of your needs is met. No matter where you are in the world or what time you need help, you will be able to reach your advisor. If there is a sudden change in your tour schedule and you need to alter your flights or book a new flight at a moment's notice, your Private Aviation Advisor will be able to secure the perfect flight for your needs immediately. There is no need to stress over scheduling when you have a team of passionate advisors working hard to meet your needs.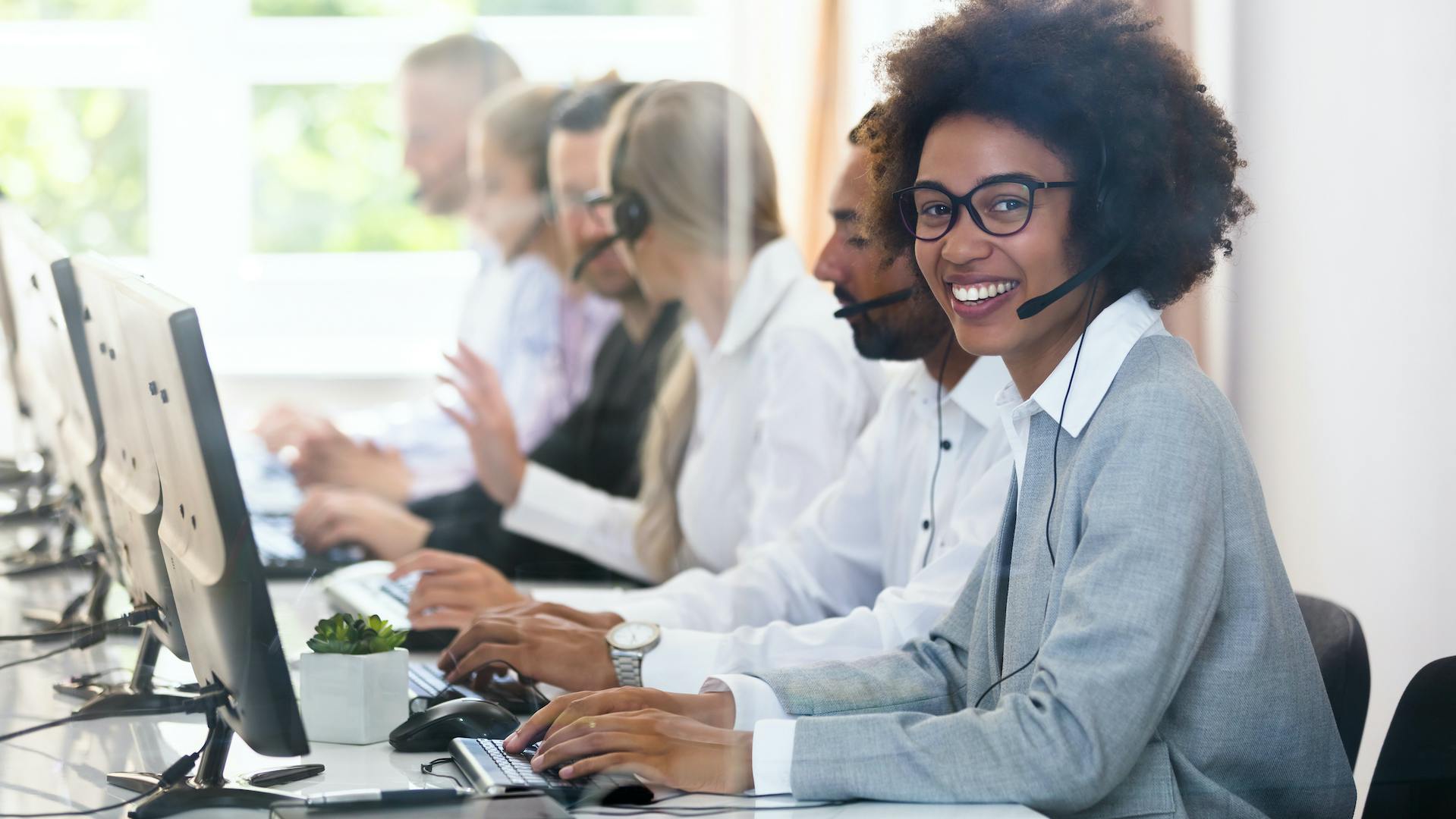 Reliability and efficiency 
Luna Group Charter website makes the booking process run much more smoothly than other charter plane services. It also improves communication, making it easy to make alterations and share your requests with your Group Charter Manager. Additionally, since there is no minimum notice, you can book new flights or make any changes immediately. When you're juggling a complicated tour schedule, this capability makes a huge difference and will save any travel coordinator the stress of searching for solutions at a moment's notice. You can trust that your Group Charter Manager will be able to solve any issue that arises.
A custom flying experience
Private group charter planes that you book through Luna Group Charter are completely customizable. Do you want custom seating for the ultimate relaxation? Do you want an office space to hold production meetings in transit? All of this and more is possible. Talk to your Private Aviation Advisor about what is available, and ask about any additional requirements. You can get everything you need and more when you book your private music tour charter flights with Luna Group Charter.
We will find you the best possible prices
Luna Group Charter works with independent contractors who privately own and operate charter planes. Because we are market-neutral, we will search to find you the lowest prices for your flights. In addition to these competitive prices, Luna Group Charter advisors will search the database of scheduled flights to find "empty legs," or legs of booked flights that are empty on their way to or from transporting other clients. Since the flight has already been paid for, you can save up to 75% of the cost of the flight. If there are no empty legs that fit with your schedule, you can still save up to 50% of the cost of your flight by rerouting an existing empty leg. These planes will make an extra stop on their trip to pick you up and take you where you need to go before or after the flight of another client.
Private charter memberships or private airport memberships are an option, as well, but these organizations charge membership fees. With Luna Group Charter, there are no added fees. You only pay for the services you use. Many membership programs don't offer the additional savings offered by Luna Group Charter. When you need to get across the country or the globe for your music tour, trust Luna Group Charter to get you there safely, quickly, and in ultimate luxury.
Conclusion
When you need to book flights for a music tour across the country or the world, a private group charter is an ideal way to get there. Not only can you book a flight with no minimum notice with every one of your requests met, but you will also save a huge sum of money when you use Luna Group Charter. You won't find another charter plane service that does so much to make your music tour as painless as possible.