Aircraft group charter for Meetings & Conventions (MICE)
In the corporate world, business meetings and conventions are events that should not be missed since they are a means for improving brand image and most importantly, profitability. Therefore, companies need to ensure that business people reach their itineraries on time without any hassles. The best way to make this possible is by chartering private flights and ensure that employees or clients are travelling in luxury and comfort. In fact, it is a good way to impress clients, as they will appreciate reaching their destination in style with this unique opportunity. With a wide range of fleet, you have a wide choice to find the right solution with the guidance of 24/7 team assistance in order to charter the best private corporate flights for your meetings and conventions.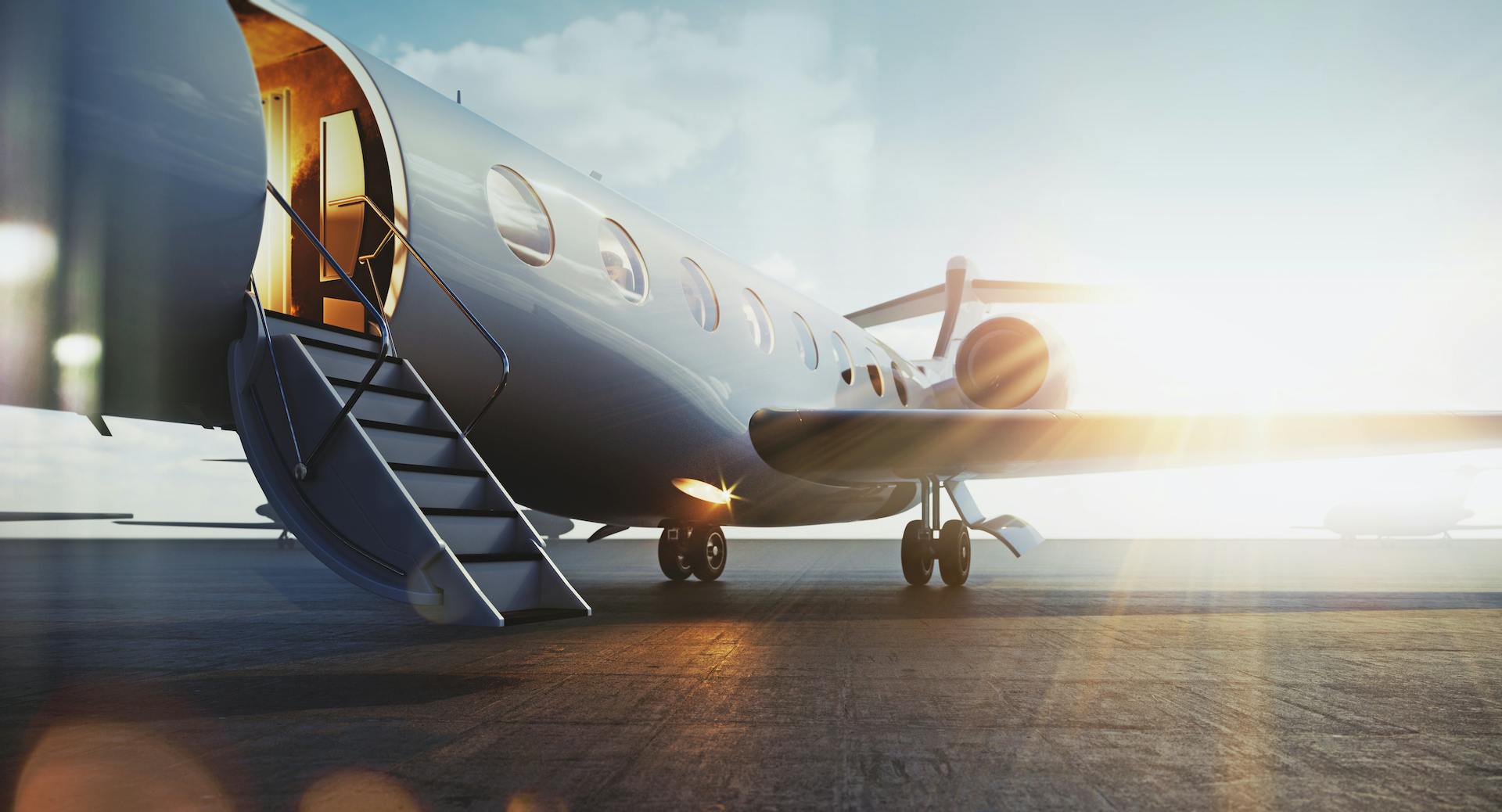 It is crucial to ensure the best travel experience by opting for private charters since events such as conventions, meetings or exhibitions, require the right corporate team to be present and this need can't be met if there are flight delays or hassles of flight connections. A private charter service makes sure that a professional service is provided to satisfy the needs of any travellers with an exceptional flying experience. Private charters are sometimes the preferred way of travelling for many corporate people but it is much more than that; it's about saving time, energy and money that can be invested somewhere more important.
Time is money in business and corporate people cannot afford wasting time on travelling; chartering private flight not only ensures that you reach scheduled meetings/conferences on time but it also gives you the choice to conduct business in transit if required. Besides, it helps to create a work-life balance whereby employees enjoy more productive time in meetings since they are less tired and it even gives them more family time at home to recharge as they spend shorter periods in airports. 
Below are 10 more benefits why opting for private charters is the right solution to reach meetings and conventions:
It is important for companies to opt for private charters if they want their employees or business partners to achieve the best professionally. 
1. Reduced risk of Covid-19
Today, the covid-19 pandemic is one of the main reasons why chartering a private flight for employees or clients is essential. With the growing risk to catch the virus in closed spaces such as airplanes, private charters represent a solution to decrease this risk significantly, hence ensuring safety and good health for business people who cannot afford to fall sick in their job roles.
Limited interactions at the airport and within the aircraft protect the health, welfare and security of passengers. Compared to commercial airlines, private charters have a separate terminal, a dedicated check-in and a private boarding area away from the crowd; hence, it reduces the risk of being exposed to the virus. Flying in a private charter limits interaction largely with only 20 touch points compared to 700 for commercial airlines. This ensures that passengers travel with peace of mind without being worried about their health while going for important meetings or conferences.
Since the Covid-19 pandemic, there has been a restriction on various flights around the world, which made it difficult for many businesspersons to reach meetings in time, and such situations mean losses for companies. Private charters are the best solution to deal with flight restrictions as they can take you to any destination within short delays.
2. Customised flights solutions
One of the main advantages of opting for private charters is having a dedicated team to manage everything for you; with a 24/7 service, a private flight provides customised solutions, taking into account individual requests to suit the travel plans of clients. We take care of your journey from the moment you reach the airport to the time you land at your destination where car or helicopter transfers are arranged to ensure a stress-free and efficient trip.
3. Save time
Time is certainly an essential factor for businesses since it can lead to losses if it is wasted or it can also result into profitability if you make optimum use of it. Business people are well aware of this fact; this is the reason why they do not want to waste time with long hours of waiting and connecting flights from commercial airlines. In other words, they know their time is precious and reaching a meeting/conventions on time is vital for their team without having to put up with long queues at the security or check-in or wait for hours for connecting flights, which ends up being draining for anyone.
To avoid the risk of reaching scheduled meetings late, chartering private flights is the right thing to do as they can help you reach your destination within short delays. In this way, you can enjoy a direct route to your business meeting or conference. In addition, it also helps to cut costs by saving money, which would have been spent on accommodations whilst on transit in other cities.
4. Comfort and privacy
Looking for comfort in a 12 hour flight, for instance from Europe to USA, can be a challenge for many due to limited leg room, poor food catering, distraction from others or having difficulty to sleep in public on commercial airlines. All this usually results in extreme tiredness after a flight, leaving business people unprepared and unproductive for their meetings or conferences. To prevent such situations, it is better to play on the safe side and opt for private charters, which means more luxury and comfort in terms of more spaces, better food and uninterrupted sleep. This enables business people to be well rested prior to their work commitments, ensuring productivity, which eventually leads to more profitability.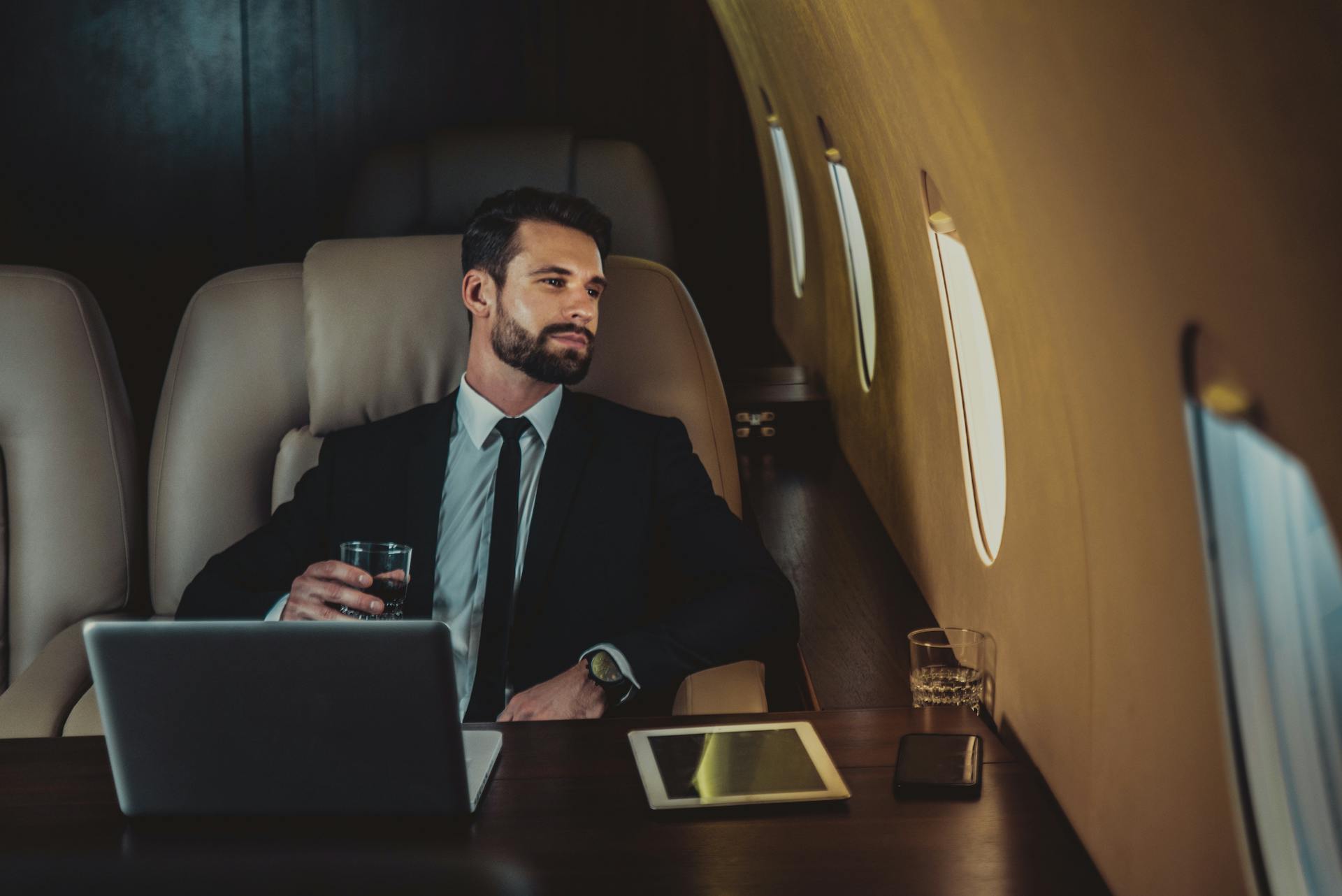 5. Less severe security procedures
Security procedures for commercial airlines are usually quite rigorous with long queues, x-ray screening and pat-downs at the terminal entrance; not to forget that you have a limitation on what you can bring on the plane. This can be a major disadvantage if you are going abroad for a meeting or conference since it will normally involve some luggage. Flying privately in private charters will help you escape all these severe inspections before boarding and on top, you won't be too restricted - for instance, you can bring larger volumes of liquids in your handbag.
6. Luxury and time to recharge
There is no doubt that luxury is one of the main benefits of flying upon private charters. It is certainly different from normal airline travel with limited space and a crowd of people. The comfort and luxury enjoyed in private charters help employees and clients feel more confident and prepared for their meetings or conferences. This leads to a better sense of satisfaction for employees since they will feel that the company caters for their best interest and this ensures efficiency and productivity.
Being used to high-paying clientele, we abide by their requests such as special menus or video projectors on board. There is no doubt that charter passengers normally receive more attention from the cabin crew as well as pilots than they would on a commercial flight.
 7. Easy packing
Being able to travel with numerous luggage is a major advantage of private charters, especially for businesspersons who might have to go to meetings and conferences. While travelling privately, you can make the aircraft your office by working comfortably on your laptop and spreading your work-related items around, knowing that they will land safely with you. Charter travellers don't have to stress about packing too many liquids or even taking their electronics out while doing the screening process. 
8. Simple booking for business charters
Nowadays, within a few clicks, you can book your private charters to attend meetings or conferences in different locations. Companies can request quotes securely online and seek assistance from dedicated advisory team. Booking a private charter at the last minute is also possible or even changing the time of departure for the flights in case anything crops up. Additionally, it is a good idea for frequent travellers to join the loyalty programme for more advantages.
9. Make the most of the professional service
Reliability is key for businesspersons since they cannot afford to waste their time on unnecessary activities. With an advisory team at the disposal of passengers 24/7, the latter can be sure that everything will be taken in charge from departure to arrival. All private aircrafts operate according to rigorous safety standards and the cabin crew receive constant training to keep up with safety standards and ensure the best customer service all throughout the journey. Such a service will ensure that your prospective business partner or client has complete peace of mind while being on board which ultimately gives a positive impression on your company. Private charters ensure that you sit back and enjoy every moment of the journey.
10. Professionalism of your company
Sometimes businesses might be too focused on making sales or closing deals during meetings that they tend to forget about making a good impression prior to that. Opting for a private charter is the best way to show your client or business partner how concerned and professional you are and this will help them get some level of trust before any negotiation. Having them on a private charter will allow you to discuss important matters privately and even be acquainted with them, which leaves you more prepared for any meeting.
Conclusion
Private charters run at flexible time and allow you to optimise business efficiency during meetings or conventions by avoiding possible disruptions. This helps employees or even clients to feel valued for being part of the company. In this way, employees are more motivated and productive in their different job roles, which in turns leads to a more profitable business. Opting for private charters can even help reduce cost for companies since there is no need to pay for overnight accommodation. Private charters make sure that travellers feel the professionalism in their unique service. We follow strict regulations to ensure a safe journey as from the time you reach the terminal to the time of arrival at your destination.