Reach every corner of the world with a private group charter plane from Luna Group Charter
Are you ready to see the world? That has never been easier than with a world tour on a private group charter plane. You will be able to travel to all the most beautiful settings our world has to offer. By booking your private group charter flight through Luna Group Charter for your world tour, you will receive the best travel experience possible, get as close as possible to the wonders of the world, and arrive at every destination safely and on time. All of this would seem to be the priciest option for round-the-world tickets, but even with all these perks, Luna Group Charter will find you the most affordable flight for your needs.
How do private group charter flights enhance the world tour experience?
Flying privately with a group charter plane is the only way to ensure that you don't run into any unexpected issues during your trip. Booking a private charter for your round the world trip will give you full control over the schedule and amenities available to you. You will also be able to get exactly where you need to go with the least possible amount of ground travel, and you can rest assured that you will land there safely, ready to explore a new corner of the world.
You don't have to deal with the frustrations of commercial airports
Commercial flights can be great for small groups going to a single location together, but when you're flying all over the world with a large group of friends and family, commercial airlines can become much more frustrating. When you're trying to stick to an itinerary, the layovers and unexpected delays that you often have to deal with at public airports can affect the entire schedule for your world tour. Additionally, it can be very difficult juggling a travel schedule with several different flights on different aircraft across the world or even finding flights that will fit with your schedule. The more individuals you have going on the world tour, the more complicated this becomes, as you have to account for individual seats on each flight.
You may think a private charter flight would cost significantly more than tickets on a private plane. However, private group charter flights charge by the hour, not by a headcount of the passengers. Tickets on a commercial flight, whether in economy or first-class, can quickly add up. You can save thousands by transporting your entire group on a single plane for a flat rate. Private group charter planes also prevent you from dealing with cramped spaces, large crowds, and losing or damaging your luggage when you check your bags.
Make the journey a part of the vacation
When you fly on commercial airlines, you often count down the minutes before you land and can depart the cramped plane. With a private charter flight, though, it may be difficult convincing yourself to disembark for the world tour activities. Your private charter plane can be personalized to offer you the best travel experience possible. A commercial airline could never give you this much comfort, legroom, or unique amenities.
Access every amenity you want
As you book your private group charter flight, you can arrange to have any amenities added to the services you will receive in flight. If you're craving something special, you can request that it be served to you on the way to your next world tour destination. This goes for any other amenities you may want, such as special technology, functional office spaces for those who work on the go, and much more.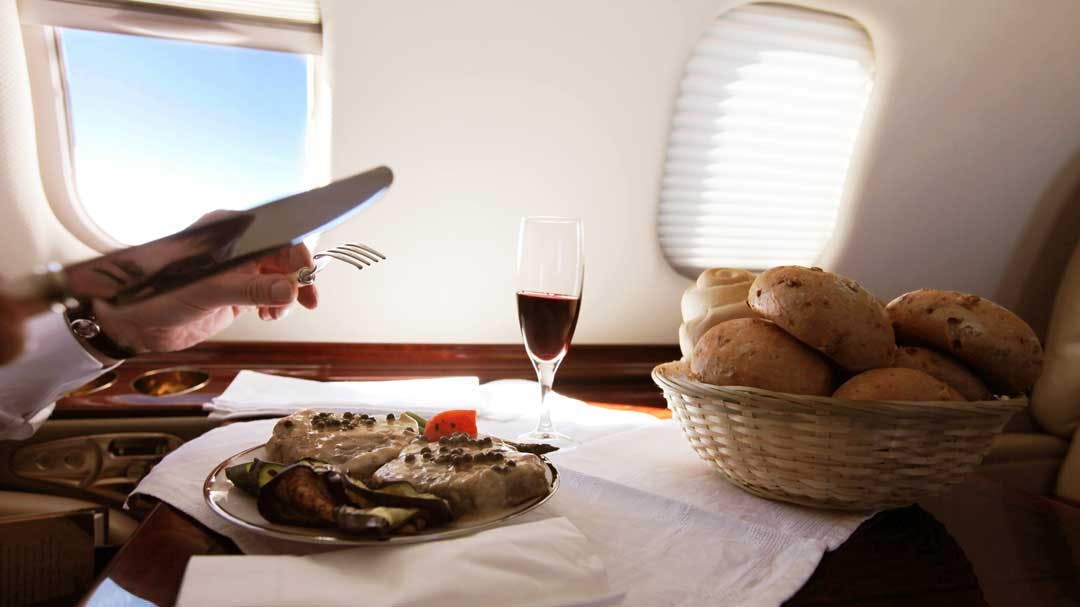 Stay safe while traveling
Since the beginning of the COVID-19 pandemic, the travel industry has taken a serious blow. Going to a commercial airport is more dangerous now than it has been in recent memory, as it exposes you to thousands of strangers who could have contracted the virus. However, travel is an important part of many people's lives, and they are itching to get back into the world. If this is the case with you, don't let the global pandemic hold you back. However, be sure to travel in the safest way possible. When you book a private group charter plane, you avoid any unnecessary contact with people who may have been exposed to a contagious disease.
Fly directly to your destination (or as close as possible)
Commercial planes are limited to landing at a commercial airport. These are often in city centers, far from the beautiful destinations on your itinerary. When you land at one of these commercial airports, you may be subjected to long trips by car or train to get where you want to be. However, private charter planes have access to private airports across the globe. You can land as close to your ultimate destination as possible, saving time and maximizing the enjoyment of your trip.
Why is Luna Group Charter the best resource for world tour private charter flights?
You could choose to book your flight with several different private group charter services. However, Luna Group Charter will give you the ultimate round-the-world trip with top customer service, the best possible price, and a fully customizable travel experience that you will not soon forget.
Unbeatable customer service
As soon as you become a Luna Group Charter client, you will have immediate access to our app, which gives you several amazing resources to plan your trip, as well as direct contact with a Private Aviation Advisor. These advisors are dedicated to arranging everything you need to enjoy your group charter flights. When you need to book your flight, contact your advisor and let them know of any necessary details: date and time, number of seats required, meals to be served, and any other amenities you might need. By the time you step onto your private group charter plane, all of these features will be ready for you, and you will receive unparalleled hospitality aboard your flight with passionate flight staff.
Total flexibility and dependability
When you're traveling, you often have to deal with last-minute changes in your itinerary. When you're using a commercial airline or another charter plane service, you may not be able to change your flight schedule or find a suitable flight in time to accommodate the changes. With Luna Group Charter, though, there is no minimum notice for bookings or schedule changes. Contact your Private Aviation Advisor to let them know whatever it is that you need. No matter what your time frame is, we will find you a flight that will work perfectly for you.
Customizable travel experiences
On most commercial or charter planes, the interior of the plane comes as-is. You don't have a say in the layout, so the available charter planes may not be suitable for what you need during your world tour. Luckily, this is not the case with Luna Group Charter flights. Our charter planes are the same size as the planes you're used to with commercial airlines, but because there is no need for the cramped rows of seats, space can be used much more efficiently. Do you want custom seating to ensure that you and your fellow travelers get the best sleep possible between stops on the tour? Would you like a television installed for in-flight entertainment? Do you want to share a meal around a dining table in the plane cabin? Inform your Private Aviation Advisor, and they will find the perfect plane for your needs. If alterations need to be made, that can easily be arranged.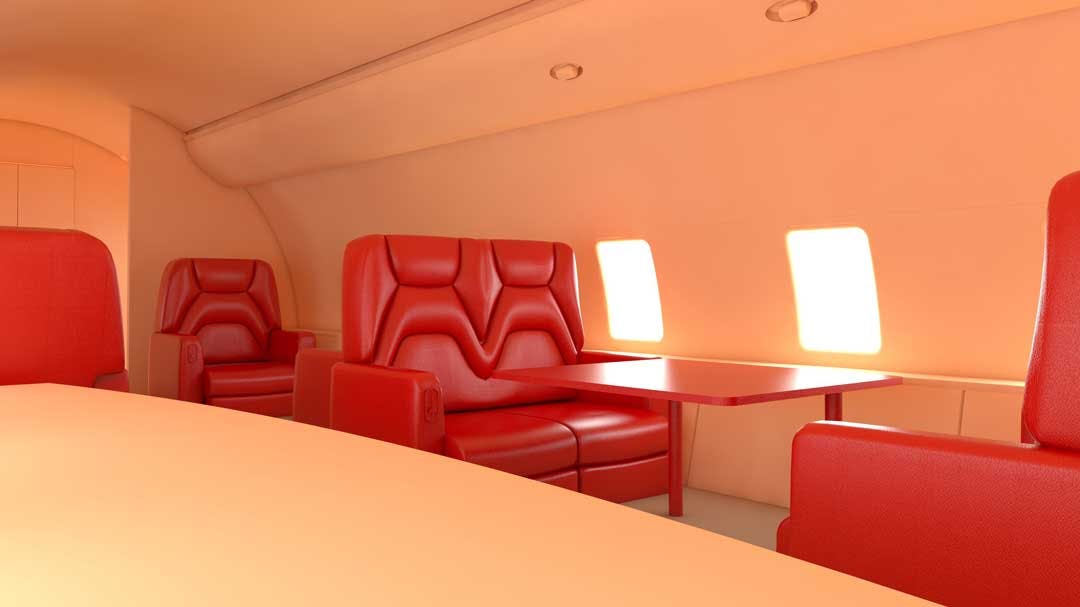 Lowest prices with no compromise
Luna Group Charter works with a network of thousands of privately owned and operated charter planes from independent contractors and private airline companies. Because of this, along with the fact that we are a market-neutral organization, we can find you the most competitive prices for your flight. Typically, Luna Group Charter clients pay around 25% less than those who book private group charter planes from other resources.
Unlike memberships to private charter flight services or private airports, Luna Group Charter does not charge any fees for you to schedule flights with us. You will only pay for the services you use. Paying these membership fees may seem reasonable, but after a while of using those services, you will pay exponentially more just keeping the membership active than you will spend on your flights.
Luna Group Charter takes things a step further to find you the best prices possible for your world tour. Your Private Aviation Advisor will search our database of scheduled flights for any empty legs. Empty legs are portions of a plane's journey during which it is not carrying passengers. These flights are either on their way to or coming from a trip with another client. When an empty leg matches up with your travel time and pick-up point or destination, you can book it and save up to 75% of the regular cost of that flight. If none of the empty legs match up completely, your round-the-world trip planner may still be able to save you up to 50% of the flight price by rerouting that empty leg. You can rest assured that you are getting the best prices when you book your group charter flights through Luna Group Charter.
Conclusion
When you're ready to see the incredible landscapes and cities of the world, book your private group charter flight with Luna Group Charter. Our customer service, customizable travel experience, flexibility, and great savings will let you enjoy your world tour much more than you could on a commercial flight or with other private group charter services. You will arrive at all of your destinations safely and well-rested, ready to take on the world.