Book a private group charter plane for all your political and diplomatic traveling needs
Government officials, politicians, and diplomats must be on the move constantly. Whether it be for negotiating with foreign nations, campaigning for an upcoming election, implementing new government initiatives, or anything of the other responsibilities they must handle, private charter flights are the best way to move quickly and discreetly from place to place. When you're booking events for a political tour or if there is an emergency that requires immediate transportation for a UN delegate, Luna Group Charter will be there to help you book flights at a moment's notice or coordinate a campaign schedule.
What makes private group charter planes the best choice for politicians, diplomats, and other government officials?
There are several ways for a government official to travel, but private group charters are the only option that offers such high levels of privacy, safety, and customization of the travel experience. Additionally, private charters offer more possibilities for rest between political events. On the other side of that coin, though, private charter planes can also be modified to include functional office spaces to hold meetings and get work done while in transit. There is no reason to compromise when you're flying with Luna Group Charter.
Total discretion and privacy from the public
Because politicians are always in the eye of the public, ordinary tasks can become almost impossible because everyone recognizes them. Usually, they are just bombarded with reporters or star-struck people who want to take pictures with them, but politics don't always make people popular. There is always a risk of assault or harassment when public figures are in large crowds of strangers. Taking the same means of transportation as regular people can cause hindrances in the travel schedule. Because of this, many politicians choose to travel by private charter planes. A huge benefit of privately owned and operated charter planes is that they have access to private landing strips across the globe. Landing at these smaller airports, which see much less traffic than commercial flights, ensures that the public officials are protected from reporters and the public.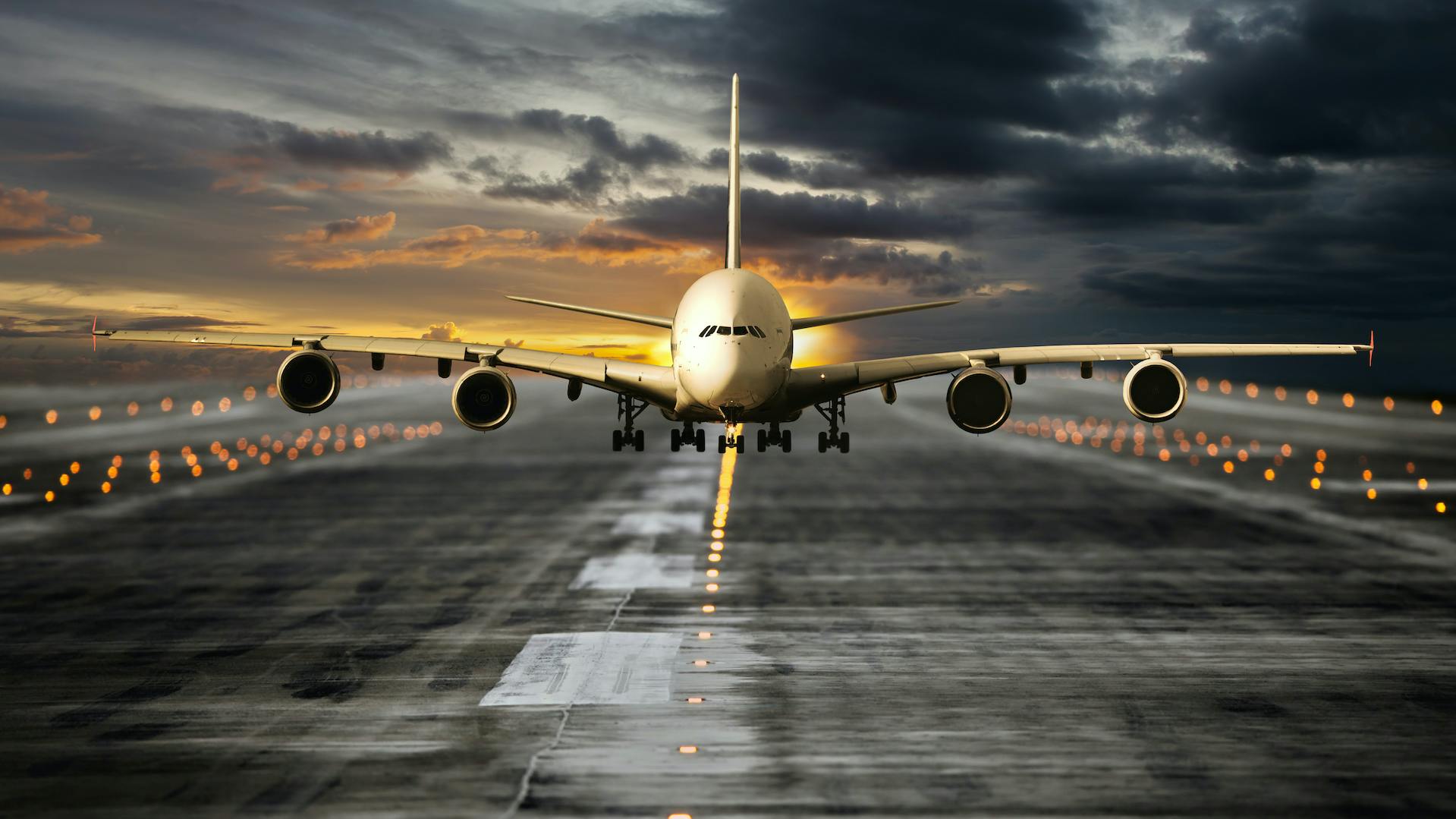 Avoid the stress of booking flights on commercial airlines
Even if you feel that you would be safe to travel on a commercial flight without being recognized and harassed, there are many other reasons to avoid public airports when scheduling political travel. You must arrive at your destination promptly. There is no time to be held up by layovers in random cities, long security lines, or unexpected delays. When you book private charter planes, you ensure that your flights will take off and land exactly when they need to. Additionally, if there is a sudden addition or change to your schedule, you can contact a representative of Luna Group Charter to immediately alter your travel plans or add a new flight, even if you need to board that flight within a few hours of booking.
Unparalleled safety
Not only do private group charters protect you from the media and the public, but they also protect your health. Ever since the start of the COVID-19 pandemic, travel has been more dangerous than it has been in recent memory. Taking one short flight could expose you to thousands of people, many of whom have statistically probably been exposed to COVID-19 or another contagious disease. The health and safety of all our passengers are of the utmost importance for Luna Group Charter. When you book your private charter plane, you will have the peace of mind that, other than the flight staff, you will not come into contact with anyone outside of your advisors and guests.
Perfect for meetings with constituents, foreign allies, and other important individuals
There are several important responsibilities that a diplomat, government official, or politician must take care of, even when away from the office. To stay productive while traveling the world, private charter planes offer you the chance to have a functional office in the clouds. This office space can be in addition to a restful space for sleeping, so you can get the best of both worlds. You can also use the desks to hold negotiations, meet with foreign allies, and coordinate new initiatives, and anything else that must be done before you land at your next destination. It would be impossible to get so much work done on a commercial flight. Another positive side to having meetings in your private charter plane is the chance to treat your important guests to the finest amenities.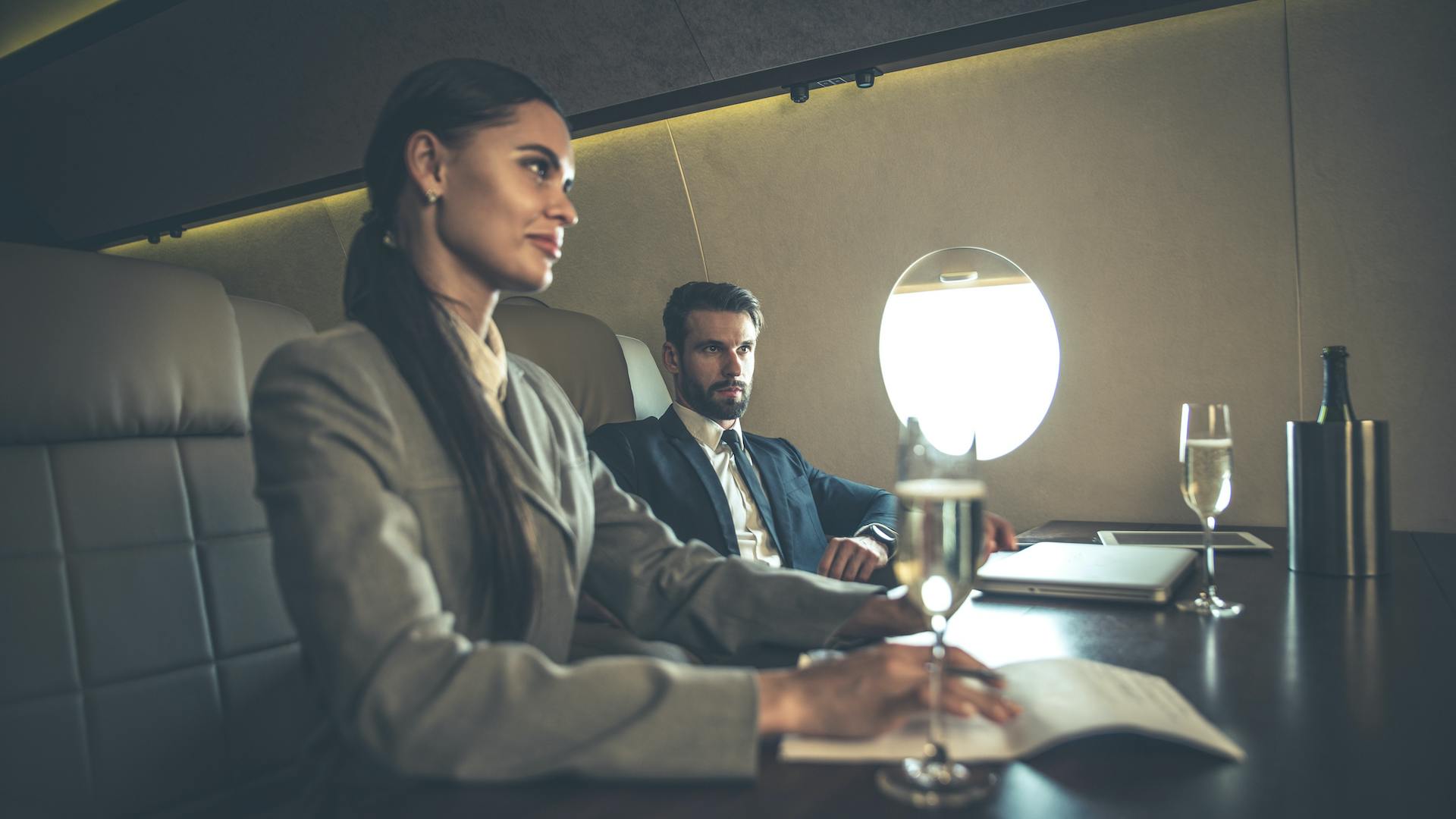 Use Luna Group Charter when you need to book your private group charter flights
You can book your private group charter flights from many different organizations, but none of them will give you the quality experience you will receive from Luna Group Charter. Our amazing customer service, reliability, flight customization, efficiency, and prices will have you booking all your future group charter flights with us.
Custom cabin layout
Luna Group Charter works with thousands of independent contractors and companies who privately own and operate their group charter planes. These are not the same as the commercial flights you're used to at all. Even though the cabin is the same size as the ones on commercial flights, because there aren't rows and rows of seating, the space can be used more efficiently. There may be some charter planes that are already designed to perfectly meet your needs, but if there are any alterations you would like to make, that can happen. Simply speak with your Private Aviation Advisor about what you want on the flight, and they will make it happen. Options could include custom seating; specialized workspaces; televisions for watching the news, speeches, etc.; unique storage solutions; and total privacy from other guests when it is needed. You don't need to give up any comfort just because you are traveling.
The best possible price for every client
Because of the huge network of private charter planes available to Luna Group Charter clients, there are many price points, and your Private Aviation Advisor will do everything they can to find you a flight that meets every one of your needs for the best price possible. We are completely market neutral, so we are happy to find you savings everywhere without having to compromise on your requests. With LunaGroupCharter, you can save an average of 25 percent on any regular priced flight compared to what you would spend with other companies.
In addition to searching the available planes, your advisor will also look for empty legs, which occur when a plane travels with no passengers on its way to transport a client. If there is an empty leg that matches with your pick-up or drop-off location, you can book the empty leg and save up to 75 percent of the cost of your flight. If none of the empty legs match with your flight schedule, your Private Aviation Advisor can reroute one to fit your needs. This plane will make an extra stop to take you to your destination, but since the flight has already been paid for by another client, you can save up to 50 percent of the cost of your flight.
There are private group charter flight memberships that you could join, but these programs always charge a membership fee just for accessing the services. In little time, the price of these membership fees drastically increases the price you would have paid with Luna Group Charter. With us, you only pay for the services you use. There are no hidden fees. Just the opposite, in fact: we are dedicated to getting you where you need to go, but for the right price.
Dependability and efficiency
With Luna Group Charter, there is no minimum notice for scheduling or making changes to your flights. We understand that in the world of government, things can change instantly, necessitating quick air travel. Ordinarily, this could cause tremendous stress for a travel coordinator looking for a flight on such short notice. That stress disappears, though, when you reach out to your Private Aviation Advisor. They can schedule a flight for you immediately, and you can board the plane and be on your way in no time. You no longer have to worry about how you're going to get to the most important events of your career. With Luna Group Charter, you can focus on what's more important.
Conclusion
Luna Group Charter is the top resource for travel coordinators booking political and diplomatic travel. No matter what your needs are, we can make sure you have them aboard your private group charter flight. You and your guests will enjoy the finest travel experience possible. You will arrive at every destination on time and in style, perfectly rested and prepared for the task at hand.