Book a private charter plane to unveil your new product globally
Rolling out a new product can be a huge undertaking for a business. There is a lot that goes into a product launch. Especially for international product launches, you often will find yourself having to arrange flights for your employees to go abroad to promote the product. Other occasions might call for you to fly in important clients, journalists, influencers, bloggers from across the globe. When you need to book all of your important work trips, trust Luna Group Charter to get them to their destination in the best way possible with a luxurious trip on a private group charter plane. 
Transport your employees more efficiently
When you need to get several of your employees across the globe for a product launch event, a private group charter plane is the best choice. It is a great way to save yourself the hassle of dealing with commercial airlines and provide an exceptional workspace for those who need to work on the go.
None of the complications of commercial flights
Traveling by plane for leisure is often stressful enough when using commercial airlines. There can be issues with missing luggage, long security lines, delayed flights, inconvenient layovers, and the chaos that comes with traveling with hundreds of strangers. If you're coordinating travel for several of your employees, all of this is multiplied. 
Work trips typically have a more restricted timeline, which can be thrown off completely by a single hiccup in the travel plans. When you book a private flight with Luna Group Charter to your event, all of these problems disappear. You get directions to the exact location where you will board your plane, not have to wait in long lines, and feel secure that all your belongings will make it to the destination with you. 
A single private charter plane can fit as many passengers as you need to transport to your event, and you will pay by the hour, not the number of passengers. No more juggling schedules and purchasing different tickets for each person. Additionally, your employees can be much more productive in a private plane compared to the environment of a commercial plane, which is loud and distracting.
Make a flying office by customizing the interior of the plane
Traveling for work, especially long trips with multiple destinations, can be difficult. It is hard to find a quiet area conducive to work. Luckily, with Luna Group Charter, you can customize everything about your trips. If you plan on getting work done while traveling, you can request specialized seats with access to desks, electrical outlets, and whatever else you need. 
The private charter planes you have access to look exactly like commercial planes from the outside, but inside, you can have anything you need. Space normally taken up by hundreds of individual seats on commercial planes can be used for so much more. You can have the exact number of seats necessary in whatever arrangement you want, using the space in the most efficient way for your product launch trips. 
Boost morale
There are several practical reasons for booking a private charter plane rather than choosing commercial flights. It is often more affordable than several round-trip commercial tickets, and it offers the ability to be productive while traveling. Also, you can make your bookings fit perfectly with your product launch schedule. Another important perk of booking private charter flights for your events is the sense of value you will give to the employees working to promote your new product. 
Many companies will offer to pay for seats in business or first class for their employees on work trips, but many don't go as far as booking their employees a private plane. Employees who feel appreciated are more enthusiastic about work and are more willing to go out of their way for the benefit of the company. There are positive outcomes across the board when you book a private charter plane for all the business trips your employees go on, especially those for product launches, as you want to seem as impressive as possible to your target clients.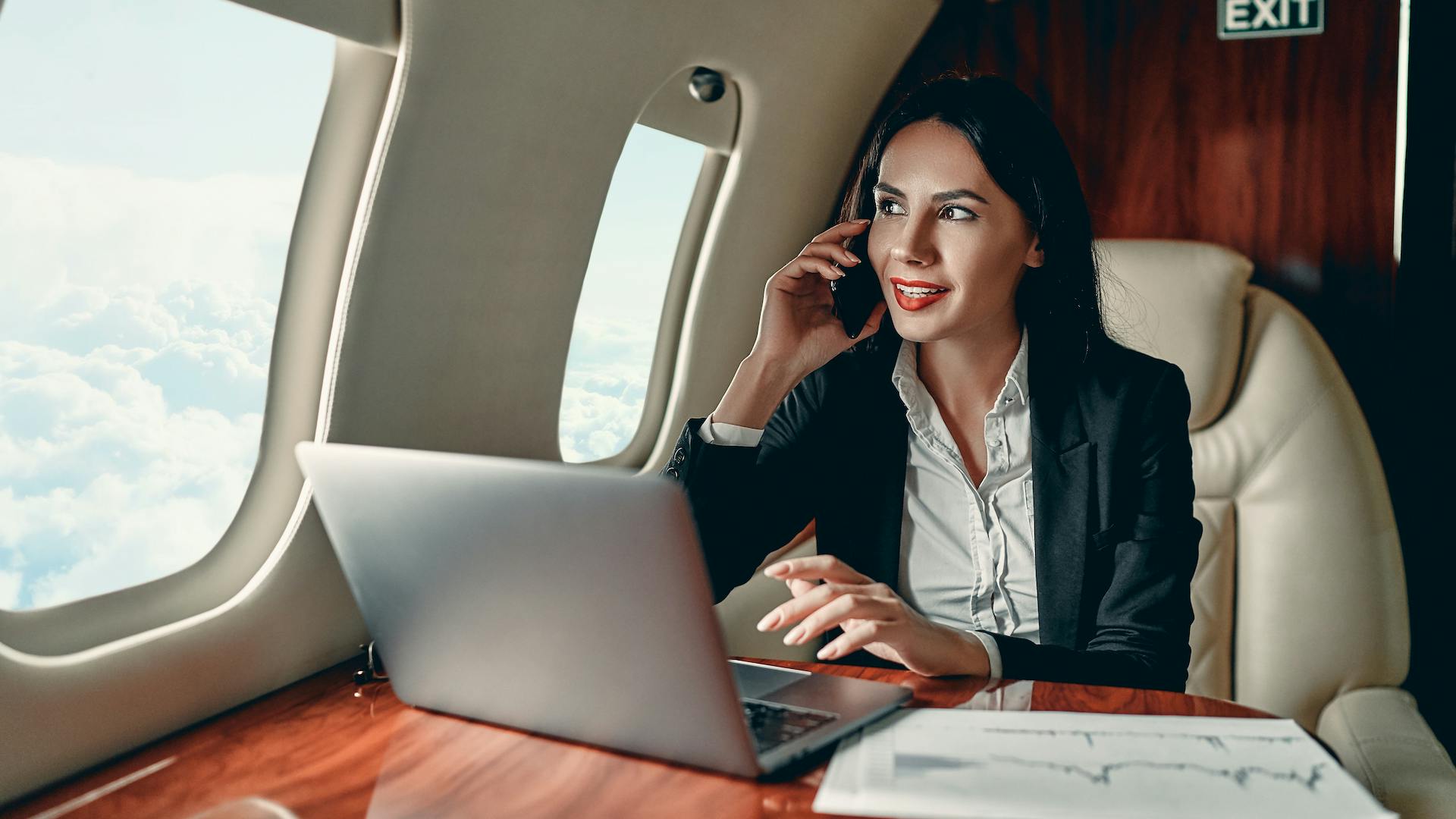 Impress your clients and the press
Rather than sending your employees out to meet with clients and promote new products, you may be bringing your clients in from all corners of the world to see what you have to offer. You may also bring in bloggers and journalists to write about how great your product is or celebrities, politicians, and other public figures to use and endorse the item. In these instances, a private charter plane will make each of your clients feel important and encourage them to do business with you.
Offer the finest amenities
Just as you can customize the interior of the private plane you book, you can also have incredible food and drinks served in flight, as well as any other amenities you would like to offer. Show how important your clients are to you by anticipating anything they might enjoy on their trip. Meet your client and spend the ride on the private charter plane getting to know them better by sharing stories and laughs over libations. Personal connection is vital for sales and developing professional partnerships. The better you make their experience, the more open your clients will be to invest in you and your products. Booking private charter flights from Luna Group Charter will not only improve the quality of the traveling experience but could also be an influential factor in the success of your business.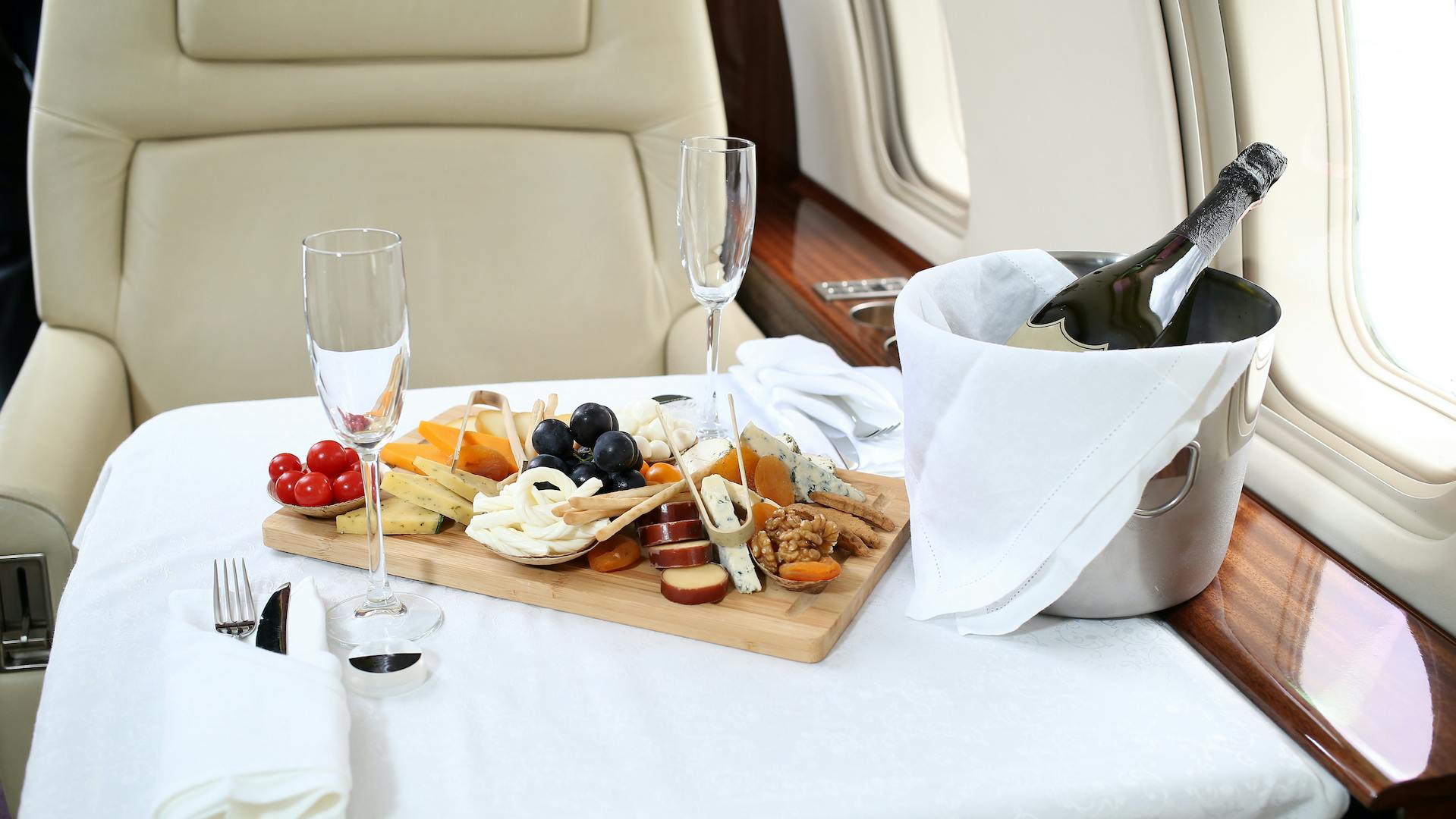 Provide the safest means of travel
Public transportation is not as safe now as it used to be. This is especially true in air travel, as commercial planes transport people from all over the world who may have been exposed to COVID-19. However, many businesses rely on international travel for their success. If this is the case for your company, a private charter plane is a perfect solution. You don't need to worry about contamination from hundreds of strangers. The extra space in private charter planes allows for social distancing when necessary. Show your clients that you have their health and safety in mind by bringing them in for your product launch in a private charter plane. 
Show the world how successful your brand is
Public image is vital to any product launch campaign. You want all of your guests, especially the journalists and bloggers, to see the value in the work that you do. You want people to be eager to be a part of whatever it is your business specializes in and tell the rest of the world to invest in your products. When you arrive at your press events or product launches in a private charter or fly your clients, sponsees, and the media in on a private plane, it gives your company an impressive reputation. You can't underestimate the value of a strong reputation when it comes to growing your brand and launching new products. 
Why should you book a private charter plane with Luna Group Charter?
When you need to coordinate all the travel necessary for your upcoming product launch, you can trust Luna Group Charter to handle the flights. Luna Group Charter is a reliable agency that will provide the most affordable and luxurious trip possible for you, your employees, and your clients. You will have a huge variety of flight options, and your Private Aviation Advisor will search for the best deal for you, saving you thousands of dollars in the long run. 
Unparalleled customer service from your Group Charter Manager
Luna Group Charter has a team of expert Group Charter Managers who you can contact at any hour of the day or night, no matter where you are in the world. Your advisor will be there to answer any question you have, solve any issues that arise, and plan future trips. They will work with you to find the perfect airplane for your needs and arrange all the amenities or other requests you have. Our advisors are fluent in many languages and specialize in making your flights as enjoyable as possible. 
Quick and efficient booking
Unlike many other booking services for private charter planes, there is no minimum notice for booking a plane with Luna Group Charter. This is wonderful for last-minute changes to the product launch schedule. You can request a flight and board it within hours. There's no need to wait for a commercial flight going exactly where you need to be. You can reach your international clients as quickly as possible in quite an impressive manner of transportation. 
High-end luxury for an incredibly low price
There are a few alternatives to booking individual flights on a private charter, but these are often more expensive without offering additional services or amenities. The best things about Luna Group Charter are the low prices and available savings, which make these incredible features outlined above seem almost too good to be true.
There are memberships that you can join to gain access to private charter planes, but these come with expensive fees. Unless you fly very frequently, you will end up spending more on the memberships than you will on flights. Furthermore, these memberships often don't offer the same services as you get automatically with Luna Group Charter.
Your Private Aviation Advisor will search their database of available flights to find you incredible deals on "empty leg" flights. These are flights on their way to pick up a client or after dropping them off. Empty leg flights don't have passengers, but the plane has already been paid for. If your pick-up or drop-off location and travel time match with the schedule of an empty leg, you can spend significantly less without compromising on any of the services. Empty leg flights can help you save up to 75% of the cost of your trip. Sometimes, things don't work out this well, and there isn't an empty leg that will work for your trip. In these cases, your advisor may be able to find an empty leg that can be rerouted. If so, you can save up to 50% of the cost of the flight. 
If empty leg flights aren't available to you, you will still save significantly with Luna Group Charter. Because we are market-neutral and have a network of pilots and private charter planes, we will get you the best possible price for your flights.
Conclusion
Next time you need to fly your important clients in or travel with your team to promote your new products, book a flight with Luna Group Charter. You will be amazed by the quality of customer service you receive, and your clients will be blown away with the luxury you offer them.