Here's How to Travel Efficiently and Comfortably on Your International Music Tours
Everything is set. You're going on tour abroad! It's time to organise everything for your gigs, including how to get from one city to another. And of course, you want the best option, i.e. the one that allows you to travel in good conditions and get to all your events on time. How to travel on a music tour abroad efficiently and comfortably? Read on to find out more.
What Do Musicians Need to Take With Them When They Tour Abroad?
Right before analysing the best options to travel on your music tour abroad, let's think about everything you might need, as there are some essential things that must be taken into account before leaving. What are the main requirements of musicians and their crews when touring abroad? These are some of the most essential factors and things you need to consider:
Instruments and equipment: Drummers, guitarists, bass players, and even singers love playing with their instruments and equipment. Some of them rent them during their tours, but there are always some "essentials". Think about your band's ones and keep them in mind right before hiring your transportation option.
Personal belongings: Apart from their work equipment, band members and their crews will need a specific amount of personal belongings, such as clothes, footwear, and so on. This information is also important when it comes to deciding which means of transport to choose for the tour.
Relax and comfort: Of course, to give your best every night during your music tour, you need to rest and arrive at your next destination refreshed and ready. As you'll confront many miles on your tour, it might seem difficult to find a perfect way to move from one place to another without arriving exhausted. But reality is different when you choose well. 
Travelling together: Another important factor for musicians when they are touring is travelling with every member of the band. All together. Delays of a specific member or any other unpleasant surprise are not welcome among gigs. An efficient way of controlling that everyone is exactly where they should be is having the whole band together during their trips.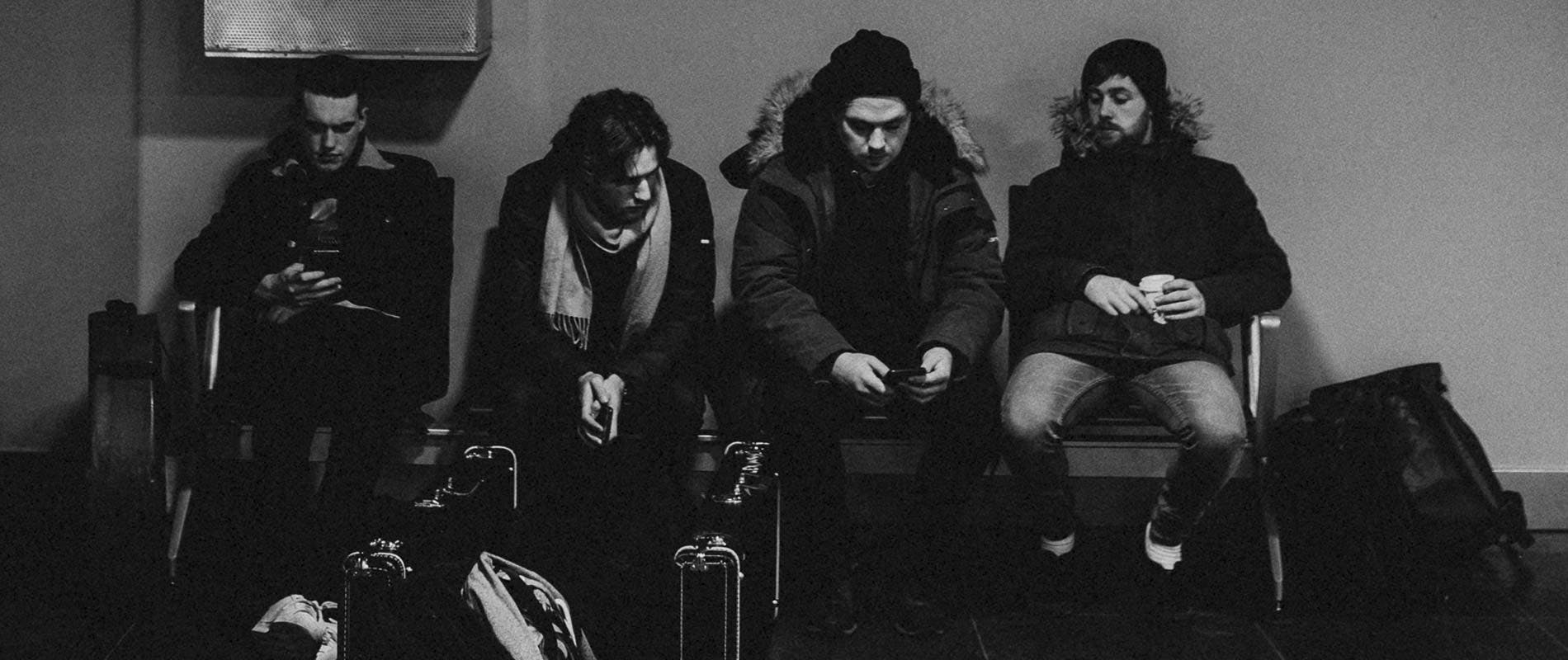 What's the Best Way to Travel Among Countries on an International Music Tour?
Music tours involve gigs in different cities and, many times, even in different countries. And the time between those gigs is usually short. That's why you need a fast and reliable means of transport that allows you to get to all your gigs on time and in plenty of time for soundchecks and other tasks. So what's the best way to travel between countries and distant cities on a music tour abroad? The answer is simple: A private charter flight for groups!
Why Group Charter Flights Are The Best Option For International Music Tours? Benefits
As mentioned above, private group charter flights are the best option for international music tours. This means of transport offers many advantages that are of great interest to both musicians and their crews. So, what are the benefits of private charter flights for a music tour abroad? Here are some of the most relevant ones.
Fly at the Time That Suits You to Wherever You Need to Go
When you're touring, it's important to arrive on time to every city you must go to. And the best way to guarantee that is to hire a charter flight for groups. Why? Because private charter flights allow you to choose your take-off times and the airports that suit you best. This way, you can arrive on time for soundchecks and every other task without any hassles and at the airport that suits you best.
Fly With Your Instruments and Equipment at No Extra Cost
Commercial flights may charge you extra for travelling with your instruments and equipment and you may have to comply with their restrictions. They may also transport them in unsafe conditions, and sometimes, they may even get lost and not arrive at the destination airport. This doesn't happen on a charter aircraft. All instruments and equipment are welcome on board a private charter flight for groups at no extra cost. And, of course, you have the guarantee that they will fly safely all the way and always arrive with you at your destination.
Share Your Charter Aircraft With Just Your Band and Crew
Musicians need comfort and space to rest. Gigs consume energy, and it's crucial to recharge it to give it your all at the next one. It's almost impossible to have a quiet environment on a commercial flight. 
However, on a charter flight, since you only share your flight with your bandmates and crew, you set the rules. You can have as much space as you need, rest during your trips, review some parts to improve some songs, and, in short, do whatever you want in total privacy and freedom.
Travel Without Wasting Time at the Airport
Embarking on a music tour can be a thrilling and demanding experience, with long hours, tight schedules, and intense performances. The last thing musicians and their crews want is to waste precious time and energy navigating airport security and other airport procedures. 
With a private charter flight, you can bypass the long queues and delays often associated with commercial air travel, and board your plane quickly and hassle-free. This means you can get to your destination more efficiently and with less stress, allowing you to focus on what really matters – sharing your music with your fans.
Fly Smart, Not Pricey With Charter Flights for International Music Tours
As any touring musician or music crew knows, the costs associated with travelling internationally for music tours can quickly add up. However, private charter flights provide a cost-effective and convenient option for those looking to fly smart, not pricey, on their international music tours. And all that flying on board the aircraft that best meets their needs and requirements.
Where Hire a Charter Flight For an International Music Tour?
Looking for the best broker to hire your private group charter flights for international music tours? Look no further than LunaGroup Charter! With a reputation for excellence in service, safety, and affordability, LunaGroup Charter is the go-to choice for musicians and music crews seeking a comfortable and hassle-free travel experience. 
Whether you're flying with a large group or a smaller entourage, here you'll find a wide range of customisable options to suit your specific needs and preferences. And not only. With an extensive network of global destinations, including popular music hotspots and hard-to-reach locations, we provide unparalleled flexibility in travel planning, making it easy to get to where you need to go on your music tour. And all this at the best price.
Don't settle for less when it comes to your travel needs. Choose LunaGroup Charter and experience the best in private charter flights for international music tours! Request quotes now and get ready for your next music tour abroad.