How to Do a World Tour With Your Group? Must-Know Tips
Have you ever wondered what it would be like to embark on a tour around the world? If you want to make your dream come true and share the experience with others, you've come to the right place. In this post, we'll share all the essential tips you're looking for. How to do a world tour with your group? Keep reading to discover everything you need to know.
How to Plan a World Tour With a Group?
Embarking on a journey around the world is an exciting endeavour, but planning such an adventure can be a challenging task, especially when you're travelling with a group. That's why you should plan every detail before your trip around the world. So, what should you consider when planning a world tour with a group? Take into account the following key aspects:
Group size: How many people are travelling with you on your world tour?
Destinations: Where do you want to go?
Duration: How many days do you want to be travelling around the world?
Timing: When do you want to travel?
Budget: How much do you want to spend on your world tour?
Which Countries to Include in Your World Tour?
You already know you want to tour the world with your group. But where to start travelling the world? Where to go? Which countries should you visit? The perfect answer to this question will depend very much on your personal tastes, interests, and preferences, so you'll need to investigate and follow your own travel bucket list. In need of some inspiration? Apart from the most toured places in the world, here are some popular destinations that are often included in world tours you might want to consider:
Europe: Many travellers choose to explore countries like Italy, France, the United Kingdom, Spain, Germany, and Greece. These are amazing locations with a great cultural heritage, historical sites, stunning architecture, and diverse landscapes.
Asia: Countries such as Japan, China, India, Thailand, United Arab Emirates, Indonesia, Malaysia, and Cambodia, among many others, are popular destinations you might want to consider. There, you'll find exotic and vibrant sites, delicious cuisine, and rich cultural traditions. 
North and South America: The United States, Canada, Mexico, Dominican Republic, Brazil, Cuba, Peru, Argentina, and Chile might be wonderful destinations for a world tour in a group.
Africa: Egypt, South Africa, Morocco, and Kenya are just a few examples of the extraordinary destinations you can find on this continent, where you can experience great adventures.
Oceania: Australia and New Zealand are ideal countries to discover stunning natural landscapes, unique wildlife, and vibrant cities capable of conquering anyone.
How Long Should a World Tour Last?
Deciding which countries to visit on a world tour is not an easy task, although it is certainly exciting. Create your own travel bucket list, and add your favourite ones to your world tour. But how many? That decision will be strongly linked to how many days you will spend touring the world. Again, the duration of a world tour will vary depending on your personal preferences, budget, and the number of countries or destinations you plan to visit.
That's why some people travel the world for a few months, while others do it for a year or more. How could I know how many days are required to do a world tour? Here are a few factors to consider to help you determine the length of your world tour:
Number of destinations: Think about the number of countries or cities you want to visit and how much time you'll need to visit each of them. And plan it without rushing! A world tour is an experience you must enjoy, so you'll want time to truly experience and explore each place.
Budget: It's not all about the money, but sometimes it is, isn't it? Your budget will also impact the length of your world tour. Consider that longer trips typically require more funds, as you'll need to spend more on accommodation, food, transportations, and activities. Always decide within what's economically right for you.
Your availability: Do you have any time limitations, such as work commitments, personal obligations, or visa restrictions? This is another factor to consider to ensure that your world tour duration truly aligns with the time you have available.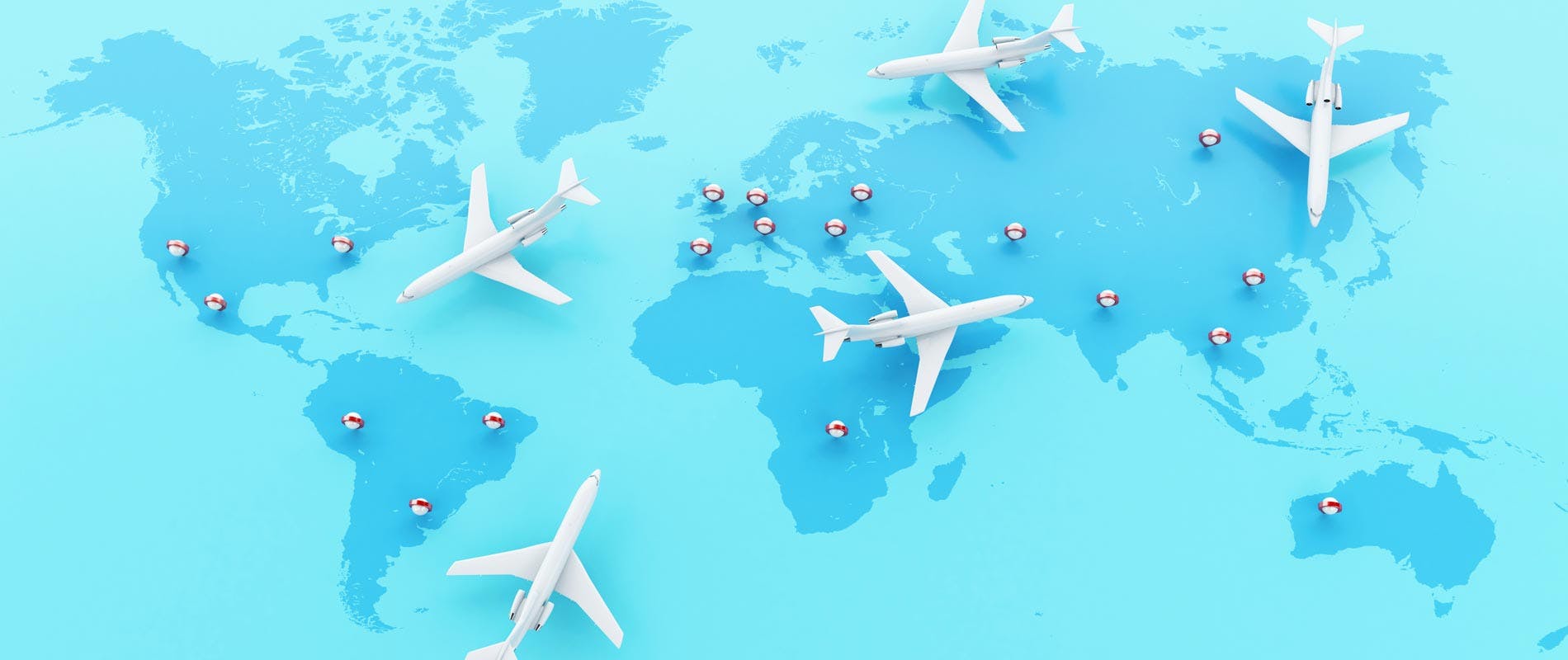 How Much Does a World Tour Cost?
Of course, the answer to this question will depend on your choices, preferences, and circumstances. The decision to explore the whole world at a cheaper price or to do it in luxury is yours. We highly recommend you to create a detailed budget considering all the expenses involved. Therefore, in order to calculate how much it would cost to take a world tour, you should consider some of these factors:
Duration of your trip;
Destinations visited;
Means of transportation;
Accommodation;
Daily meals;
Activities and attractions included, and so on.
As you can see, providing an exact figure for the cost of a world tour, in general terms, is quite an impossible mission. However, as a rough estimate, let's say that a budget traveller can expect to spend anywhere from $20,000 to $50,000 for a year-long trip, including flights, accommodations, meals, transportation, visas, and activities. And luxury-loving travellers may even spend well over $100,000 for a high-end world tour.
What Is The Best Way to Do a World Tour With Your Group? 
Would you like to explore the whole world in total comfort with your group? Look no further than private charter flights for groups! You'll save time, and travel around the world with everything you need sharing the experience with just your group. Why choose a charter flight to fly to the countries you want to visit on your world tour? Here are some of their many benefits:
Fly wherever, whenever, and however you want: On a private charter flight, you decide every detail of your journey, including the date, time, departure and destination airports, and your aircraft. Thus, you can experience exactly the world tour you want. Hassle-free, saving time, and without adapting to pre-set schedules.
The most comfortable and convenient way of flying: Flying on board a charter aircraft is the best way to guarantee that you and your group will experience a comfortable and convenient flight, with everything you need or require at hand. Our crew will do their best to make you feel at ease during the whole flight.
Enjoy the privacy of sharing your flight with only your group: When you choose a private charter flight, you're hiring the whole aircraft. Thus, you'll share the flight experience with just the members of your group, making it an ideal choice to share anecdotes and create memories with them even while you're in the air.
Why Choose LunaGroup Charter To Tour the World On Board a Private Charter Aircraft?
Embarking on a world tour this year? LunaGroup Charter is exactly what you need for your private charter flights. With a diverse fleet of aircraft and an extensive network, seasoned aviation experts, competitive pricing without any hidden fees, and an unwavering dedication to safety and sustainability, LunaGroup Charter is the obvious choice for groups seeking the ultimate travel experience on their world tours.
Let us know your group's preferences and requirements, and our dedicated team will be in charge of every single detail, including providing the best deals for your trips. Thus, your only concern will be deciding which countries and amazing places around the world you'd like to visit first on your world tour.
Are you ready to tour the world with your group? Request quotes now and get ready for your world adventure!