A travel agency can boost customer satisfaction with charter flights from Luna Group Charter
If your travel agency offers services that include charter travel, it is even more important than ever to be on your "A-game." After all, people who travel by air want a no-nonsense experience that makes flying easy. So, your goal is to make the impossible happen at a price that matches your customers' budgets. As a travel agency, you have the responsibility of finding a private flight that accommodates each customer's specific needs. Without professional assistance, that is a hard task to complete.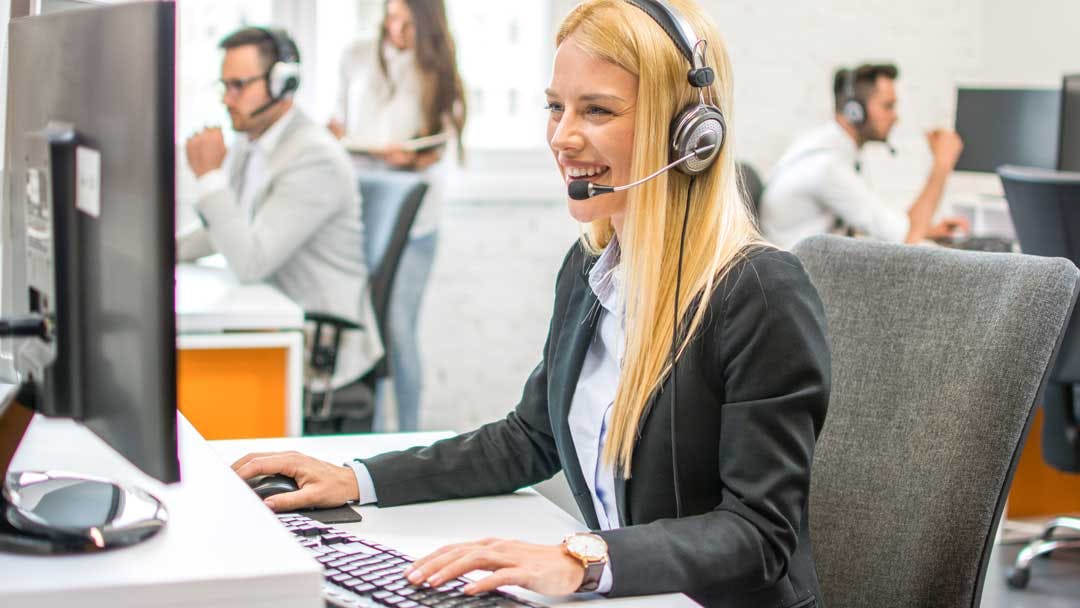 Finding perfect travel packages
Depending on how you run your travel agency, you might book private planes directly or work with a tour operator. Either way, it is imperative that you find both the right aircraft and amenities to accommodate your customers. As part of that, you have to consider whether a group plans to travel for personal or business-related reasons. That way, you can make the appropriate arrangements.
The importance of your travel agency meeting the clients' expectations
For all of your customers, you have to go above and beyond to ensure their 100 percent satisfaction. At Luna Group Charter, we cater to every request. When working with our company, a designated advisor will take the information that you provide and, in exchange, come up with an amazing solution. Ultimately, your customers will fly in style but at a price far less than what a commercial airline carrier can offer. The reason: Chartered flights bill by the hour rather than passenger ticketing. That means even if you have a smaller group, they will still enjoy the benefits of affordable travel. 
Perhaps one of the biggest advantages for your travel agency is that you can have the charter pilot pick passengers up even if they are in different locations. With everyone on board, the entire group will head to their destination. As you know, that is not something a commercial airliner can do.
Giving your customers an amazing experience
Especially for customers who want to travel to foreign countries, there is a lot of coordination involved. However, as a travel agency that specializes in charters, you can provide them with a package that is better and more affordable than what they anticipated. At Luna Group Charter, we have the ability to customize airplanes and amenities. That includes the interior configuration, meals, and more. Our goal is to create a travel plan that wows the customers you serve. We can also book charter travel for a daylight or nighttime trip. A key to your success is flexibility, which we can help make happen.
Personal or business travelers
As a private flight travel agency, you likely have your fair share of people who travel for fun versus business. Regardless, our professional advisor will gather all pertinent information to ensure you provide them with what they want and need. For any of your business travelers, we can select a plane that is ideal for laptop use. Instead of someone feeling cramped and frustrated, they can spread out to work in a productive environment, even if that is on a private plane. At Luna Group Charter, we have a diverse inventory of privately and corporate-owned aircraft, which makes it easier for us to meet the needs of your customers.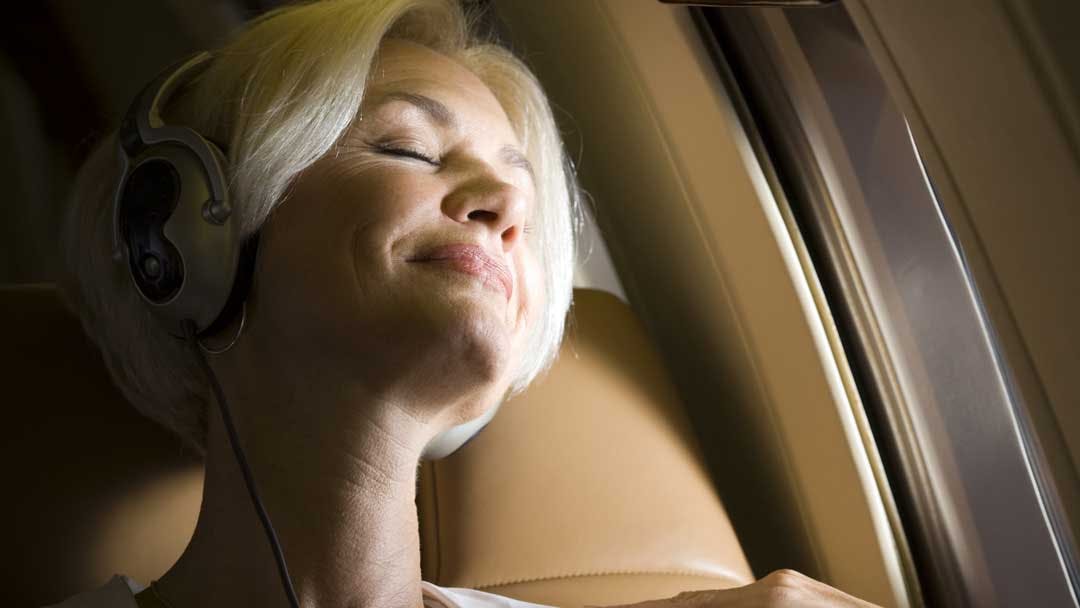 Give your customers what they want and more
As a travel agency that offers charter packages, customers expect you to provide a higher standard of service. Especially for individuals who travel often for business, they depend on that. Just imagine the CEO of a large corporation trying to finalize a big project while on a commercial flight. Along with all the noise, that person would struggle to work in a confined space. The seating on some commercial flights is so limited that there is no way to even open a laptop computer. However, with a private plane that we configure for this particular type of customer, productivity skyrockets. The interior is so quiet that someone like this could easily attend a conference call without any interruptions or distractions.
The same level of customization and flexibility applies to people who travel for fun. When your travel agency gets a package from a tour operator or directly from Luna Group Charter, these customers enjoy more than they bargained for. If they decide to take a nighttime flight, the guests can sleep only to awake at their destination. That is when the fun begins.
There is another factor of importance to consider. Many people feel nervous about flying due to the current pandemic. However, if you have a customer who wants to book charter travel but is somewhat skeptical, you can assure them of a safe flight by working with us. For one thing, fewer people travel on a private plane compared to a commercial airline. Also, the individuals and corporations who own the planes in our inventory take great measures to clean and sanitize every inch of the interior before picking up new passengers. So, any risk is extremely low.
Why your travel agency should choose Luna Group Charter
Not only does Luna Group Charter offer flights on top-notch planes with highly skilled pilots, but we also have a longstanding record of excellence in customer service and support. We are flexible in meeting our customers' demands and have a proven history of on-time and safe travel. Just as your travel agency does, we want to make sure that every customer feels 100 percent confident with our services.
Working hard to accommodate every traveler
As you know from first-hand experience, booking a charter flight for a group is much different than booking travel for one person. Everyone has a unique perspective of what your agency should provide. Therefore, your goal is to accommodate everyone. However, if you offer superior quality across the board, all of your customers will feel they got their money's worth. The Private Aviation Advisor from Luna Group Charter you work with one-on-one will look at every detail and then help determine the best way to make the trip successful. It all starts by selecting the right plane. From there, our expert will help you determine any special needs, such as reconfiguring the interior. That might include adding or removing seats. They will also arrange for an amazing meal and serve the best cocktails if that is what the customer wants.
Unique solutions from Luna Group Charter
Sure, you could work with any number of aircraft charters and travel companies, but if you want to achieve customer satisfaction, Luna Group Charter is your go-to company. The Private Aviation Advisor who works with you does not disappear after your initial conversation. Rather, that person continues providing unparalleled support throughout the entire process. That includes notifying you of any changes and keeping you abreast of the schedule. Even if your customers want to modify something last minute, we are there to help. A lot goes into working as a charter travel agency. We understand that, which is why we ensure you have the support you need.
Fantastic customer service
Even if you have a demanding group of travelers, there is no need to worry. At Luna Group Charter, one of our many responsibilities is to handle the travel logistics. If you have passengers spread across the country who plan to fly to Europe for vacation, we will arrange to have the pilot pick everyone up. Ultimately, the group ends up on the same flight going to the same place. On the other hand, if your customers include a group of businesspeople, you simply let us know what they need to stay productive, and we will make sure they have it. We take some of the stress out of running a reputable travel agency.
We also have an innovative app that you can download to your smartphone. This app gives you quick and easy access to one of our expert advisors. It also allows you to look at flight information in real-time, it provides detailed directions to the terminals where the planes land and take off, and if something changes specific to your customers' flight, you will receive a notification. At that point, if you need any assistance, just let us know.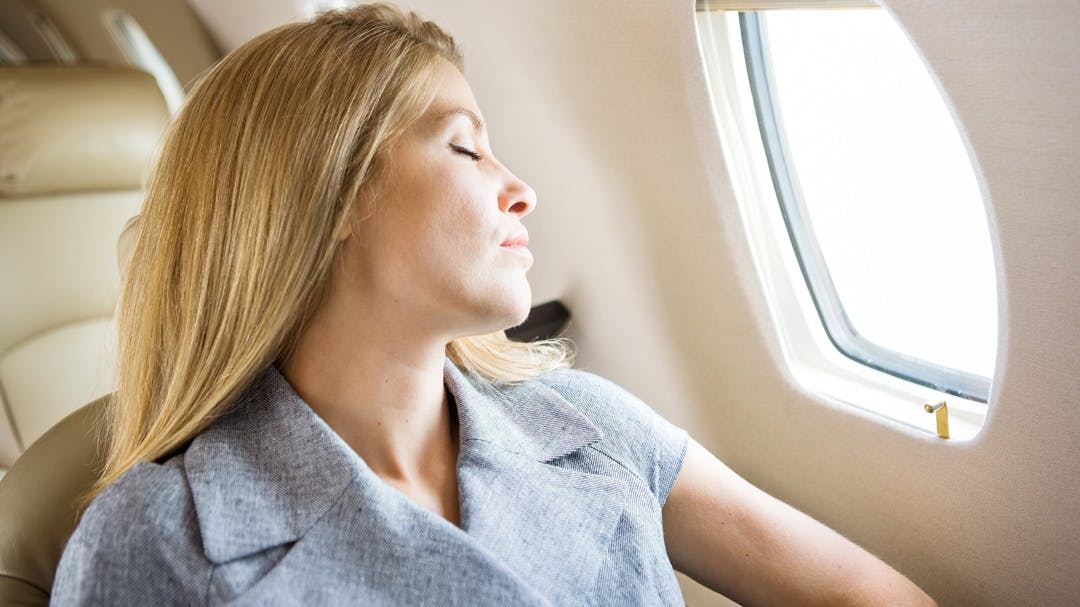 Superior quality at an affordable price
Some people have no idea just how cost-effective a private charter is. However, with Luna Group Charter helping with the plane selection and logistics, your customers can save a significant amount of money. When traveling to an overseas destination, that savings comes in handy. Keep in mind that the entire inventory of aircraft is top-notch. These are excellent planes, each maintained to meet FAA standards. With thousands of options, you will have no problem finding the exact aircraft to accommodate your customers.
Based on the service provided, we can keep the cost to book charter travel down. For instance, there is the "empty leg" option. If a pilot of a chartered trip needs to either reposition or return the plane to pick up passengers in another city, a traveler who lives in the departing city could hop a ride on an otherwise empty plane. In some instances, that equates to a 75 percent cost savings.
We then pass that savings onto you, so you can pass it down to your customers. Even with incredible savings, at no time is quality compromised. Regardless of the configuration, the interior of the planes is pristine. Now, if customers of your private flight travel agency want a more luxurious experience, we can accommodate that, as well. No matter the type of amenities they prefer, the Professional Aviation Advisor will make it happen.
The cost savings that your customers enjoy does not require any type of membership fee. For marketing purposes, we can even have a plane customized with your travel agency's colors. That way, your customers will automatically link the caliber of the accommodations they received to the outstanding service that you provided.
Meeting the needs of even the most demanding customers
People who typically fly on private planes have a different level of expectation than when traveling on commercial flights. Luna Group Charter offers top-of-the-line planes and crew to accommodate those individuals. From customized seats layout to on-demand meals, all our private charters can turn into luxury flights.  
Summary
The next time your travel agency helps a group of people book a charter, save time and effort by turning to Luna Group Charter. We will not disappoint. With your Private Aviation Advisor working alongside you from the beginning, you can provide your customers with a trip they will never forget. Owning and operating a private flight travel agency just became easier.