If you want to fly from, to, or within the United Kingdom with your group, a private charter flight could be exactly the option you are looking for. Why? Because this is an affordable, convenient and efficient way to travel anywhere in the world, anytime, with a group of any size. 
Where Can I Fly to and From the United Kingdom With My Group?
By hiring a charter aircraft, you can fly anywhere you want from, to and within the UK, including the airports of your choice. Thus, you can design the route that best suits your travel purpose without having to adapt to the distances and times that would be set on a commercial flight. Not sure where to fly in the United Kingdom? These are some of the most popular United Kingdom routes among users:
Charter Flight From / To Aberdeen (Scotland)
If you are travelling to Aberdeen, do not miss the opportunity to see first hand some of the many charms of "The Granite City''. Old Aberdeen, Aberdeen Art Gallery, Aberdeen Maritime Museum, Marischal College, St Machar's Cathedral, Duthie Park, King's College, and Aberdeen Beach are just some of the many things you must know in Scotland's third largest city.
Charter Flight From / To Belfast (Northern Ireland)
Are you planning to go to the largest city in Northern Ireland soon? As the capital of Northern Ireland, Belfast has a lot to offer. Once there, come and discover the Titanic Belfast, Ulster Museum, City Hall, St Anne's Cathedral, Botanic Gardens, Crumlin Road Gaol, and Cave Hill Country Park, as well as many other interesting attractions you will love.
Charter Flight From / To Bristol (England)
Bristol is one of those cities where it is usually easy to find something to do or see. If you are travelling there, here are some of the things you will not want to miss: Bristol Harbour and Port, Brunel's SS Great Britain, Clifton Suspension Bridge, Cabot Tower, Bristol Cathedral, St Mary Redcliffe, and M Shed.
Charter Flight From / To Edinburgh (Scotland)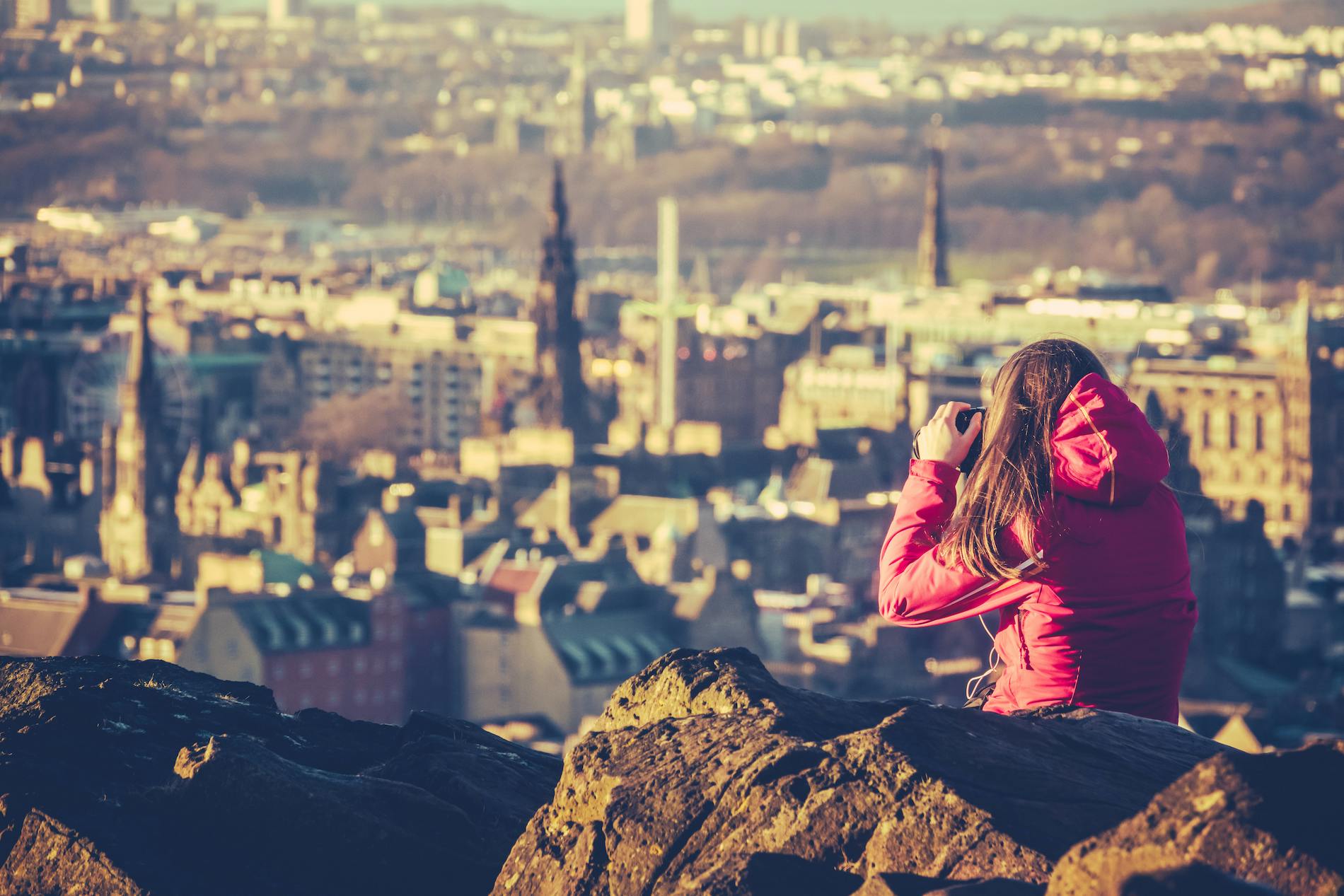 Scotland's capital is an exciting place to visit. When flying to Edinburgh, do not miss the opportunity to visit some of its most breathtaking attractions, such as Edinburgh Castle, National Museum of Scotland, St Giles Cathedral, Palace of Holyroodhouse, The Royal Mile, Holyrood Park, Arthur's Seat, Scottish National Gallery, Grassmarket, and Calton Hill, among many others.
Charter Flight From / To Farnborough (England)
If you are flying to Farnborough, you can also take advantage of your trip to see some of its most popular attractions. St Michael's Abbey, Farnborough Air Sciences Trust Museum, Queen Elizabeth Park, and Vue Cinema Farnborough are some of the places you must visit there.
Charter Flight From / To Glasgow (Scotland)
As the largest city in Scotland, Glasgow has a lot to offer. Once there, do not hesitate to visit its most interesting attractions, including Glasgow Cathedral, Kelvingrove Park, The Necropolis, City Chambers, Riverside Museum, Glengoyne Distillery, Kibble Palace, People's Palace, and Provand's Lordship.
Charter Flight From / To Leeds (England)
If you are travelling to Leeds, you should know that this is an incredibly diverse city with a lot to see. Once there, you must visit its most fascinating attractions, such as the Royal Armouries, Kirkstall Abbey, Temple Newsam, Roundhay Park, and Harewood House Trust, among others.
Charter Flight From / To London (England)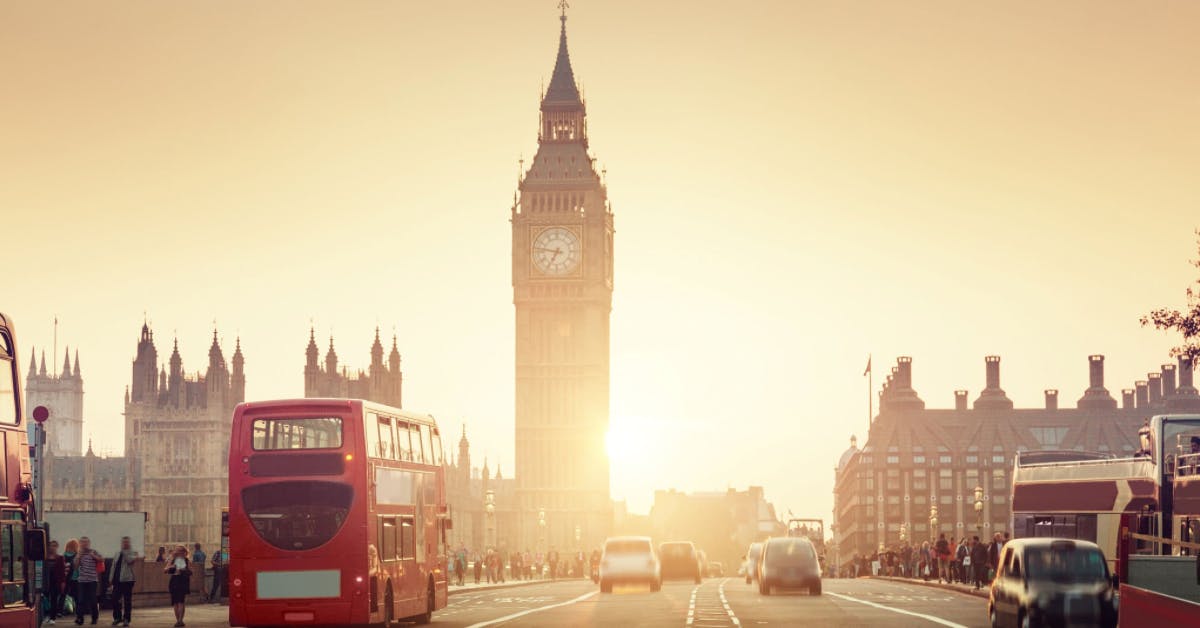 Everyone knows that London is one of the most iconic cities in the world. No matter why you travel there, you will always find something interesting to do or see. Big Ben, The Tower of London, St. Paul's Cathedral, British Museum, Tower Bridge, and Buckingham Palace are just some of the multiple attractions you need to visit when you travel to the magnificient United Kingdom's capital.
Charter Flight From / To Manchester (England)
Are you flying to Manchester? Here, you will find many interesting things to do and see, especially if you are a sports enthusiast! Etihad Stadium, National Football Museum, Manchester Cathedral, Heaton Park, Manchester Art Gallery, John Rylands Library and The Lowry are some of the most interesting attractions waiting for you there.
Charter Flight From / To Oxford (England)
Oxford may be one of the most beautiful cities you will ever visit. The spectacular "City of Spires" has a lot to offer. In fact, Radcliffe Camera, The Bodleian Library, Ashmolean Museum, Christ Church College, Blenheim Palace, Pitt Rivers Museum, and Oxford University Museum of Natural History are fascinating places to fall in love with at first sight.
Charter Flight From / To Nottingham (England)
Are you travelling to Nottingham? This city is worldwide known due to the Robin Hood legend and to be named a City of Literature. When travelling there, do not miss the opportunity to know its most captivating attractions, such as The Arboretum, Wollaton Hall, City of Caves, Old Market Square, National Justice Museum, and Nottingham Castle.
Charter Flight From / To Southampton (England)
Southampton is a stunning destination where you can enjoy a delightful trip. Some of the attractions you must include in your visit there are Tudor House and Garden, Titanic Trail, Bargate, SeaCity Museum, Medieval City Walls, New Forest National Park, Solent Sky Museum & John Hansard Art Gallery, Medieval Merchant's Hall, and Westquay.
Top Events to Attend in The UK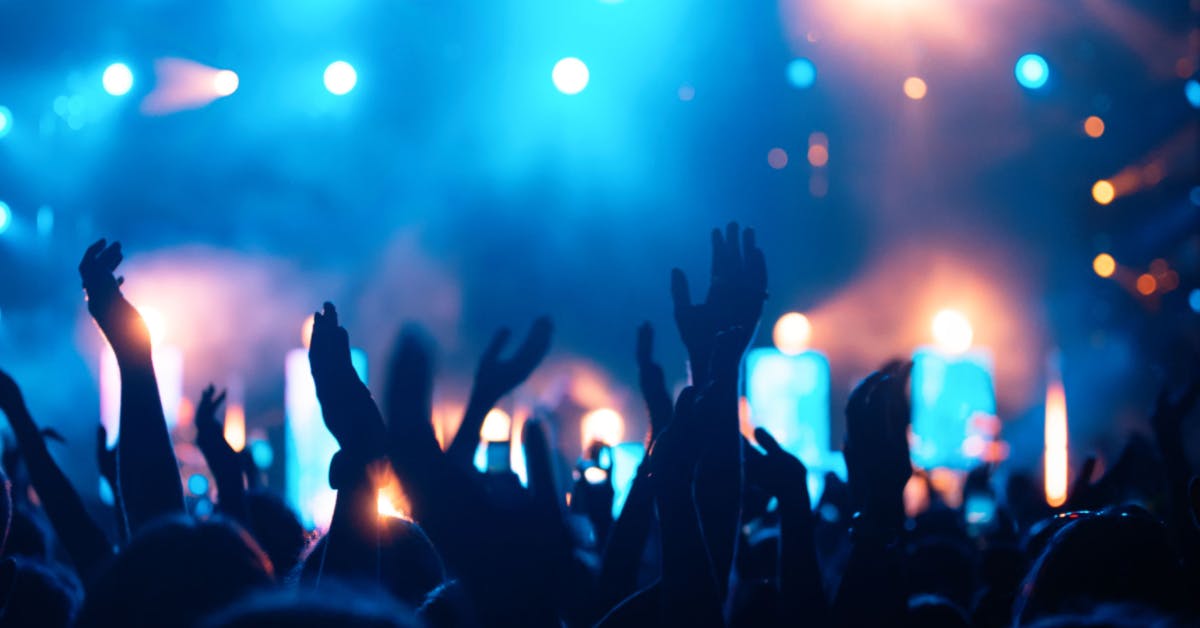 The United Kingdom is full of surprises and places to discover. So, as you can imagine, this country hosts multiple events every year of various kinds in which you might love to participate. London Fashion Week, Royal Ascot, Bonfire Night, Winter Wonderland, Wimbledon, FA Cup Final, F1 British Grand Prix are just some of the most popular events in the UK and some of the many you should attend at least once in a lifetime.
Popular Airports in the United Kingdom
When flying to and from the United Kingdom, you should know that there are a wide variety of options that might better meet your requirements. Which airport should you choose to fly to the UK? These are some of airports users often choose when flying to this country:
London Heathrow Airport
London Stansted Airport
London Gatwick Airport
Manchester Airport
London Luton Airport
Edinburgh Airport
Birmingham International Airport
Belfast International Airport
Bristol Airport
Glasgow International Airport
LunaGroup Charter For Your Group Charter Flights To, From And Within The United Kingdom
Whether you are flying from, to or within the United Kingdom, LunaGroup Charter is the best broker for you. Why should you choose LunaGroup Charter for your private group charter flights from and to the UK? These are some of the benefits of flying privately with us:
Fly wherever and whenever you want, from and to the United Kingdom: Don't adapt your travel plan to a pre-established schedule! Fly privately and decide on every detail of your flight, including your departure hour, date and location, and your destination airport.
Privacy and convenience: Fly comfortably on the plane that best meets your needs and preferences and enjoy your privacy every mile of the way.
An exclusive aircraft for your group: Would you like to have an entire aircraft at your disposal? Choose a private group charter flight and enjoy your travel from and to the United Kingdom with the people you want.
Affordable UK charter flights for everyone: Find here the best deals for your United Kingdom flights, anywhere, anytime, for groups of every size. 
How Much Does It Cost to Charter an Aircraft From / To the United Kingdom (UK)?
Chartering a private group flight is more affordable than you might think. Actually, if you consider the convenience it offers, the fact of travelling only with the people you want, and the possibility of carrying the luggage you need with no extra cost, it could be stated that a group charter flight to / from the UK is pretty inexpensive.
Then, what is the price of chartering an aircraft from / to the UK? The total amount will depend on your flight duration and the aircraft you hire, among other factors. But do not worry! LunaGroup Charter is the broker you need to get the best charter flight deals. Click on "request quotes" now and be ready to enjoy your flight from / to the UK at the best price.