If you want to fly to, from or within the Dominican Republic with your group, a private charter flight could be exactly the option you're looking for. Why? Because it's an affordable, convenient and efficient way to travel anywhere in the world, at any time, with any size group.
Where Can I Fly to and From The Dominican Republic With My Group?
If you are planning a large group trip to the Dominican Republic, renting or hiring a charter plane is the best option for you. You can fly anywhere you want, to and from any airport of your choice in the Dominican Republic. In addition, you will have the freedom to design a customised route that perfectly suits your needs, without the distance and time restrictions that are established in commercial flights.
Not sure where to go in the Dominican Republic? Here are some of this Caribbean country's most popular destinations:
Private Group Charter Flights From / To Santo Domingo
Founded by Bartholomew Columbus in 1496, the wonderful city of Santo Domingo de Guzman is the first seat of Spanish colonial government in the Americas and was declared a UNESCO World Heritage Site in 1990. In the city you'll find many museums, such as the Museum of Dominican Man, the National Museum of History and Geography, the Pre-Hispanic Art Hall and The Three Eyes, where you can learn about the history and culture of the area.
There are also numerous religious temples, including the Primada de America Cathedral. In addition, the city has an incredible variety of monuments, buildings, parks, and museums in honour of those who fought for the independence of the Dominican Republic. If you are a nature lover, you will also find places like the Botanical Garden, the zoo, the aquarium, and fascinating beaches, such as Playa Boca Chica, Playa Caribe, and Playa Guayacanes. At night, don't miss the Caribbean music, gastronomy, and traditional festivals that the city offers all year round!
Private Group Charter Flights From / To Punta Cana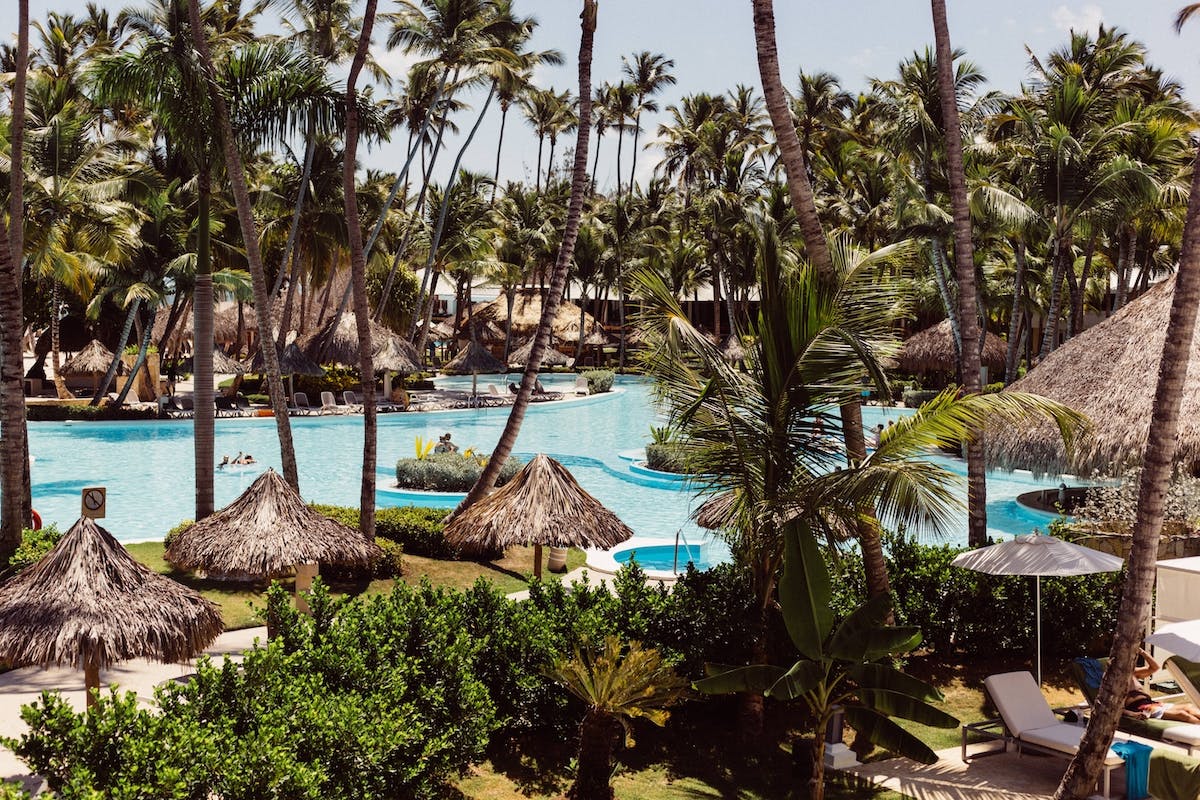 Punta Cana, the main tourist destination in the Dominican Republic and one of the most important in the Caribbean, is located on a cape in the east of the country and is famous for its beautiful beaches, and a large number of hotels for international tourists. It also has an international airport that connects you to almost anywhere in the world, making it very accessible to everyone.
The most popular beaches in Punta Cana are Playa Bávaro, Playa de Arena Gorda, Playa Ubero Alto, Playa Macao, Playa del Cortecito, Olayas de Cabeza de Toro, Cabo Engaño, Punta Cana, and Juanillo. If you are looking for exclusivity, Playa Bávaro is a must, as there you will find a large number of five-star hotels. It is also considered one of the best beaches in the world.
The climate there is tropical, with abundant rainfall from May to November, and an average annual temperature of between 25 and 30 degrees Celsius. If you plan to travel with your family, Punta Cana is an ideal destination, as most of the hotels have special activities for children.
Private Group Charter Flights From / To Pedernales
The province of Pedernales, located in the southwest of the Dominican Republic and bordering Haiti, is a popular destination for explorers due to its coastal and desert landscape with intermittent views of turquoise waters and important nature reserves. Tourist attractions include the renowned Bahia de las Aguilas, diving in unique rock formations, Cabo Rojo beach, with stunning coastal views, and local cuisine, featuring spiny lobsters. In addition, you can visit places such as Hoyo de Pelempito, Laguna de Oviedo, and Jaragua National Park, which is part of the Dominican Republic's UNESCO Biosphere Reserve. The province is also home to the Haitian market and the Los Cocos Wind Farm, which is the largest in the Caribbean and Central America.
Private Group Charter Flights From / To Saona Island
Saona Island in the Dominican Republic is a popular tourist destination due to its beautiful beaches and unspoiled nature. The island, located south of Punta Cana, is part of the Cotubanamá National Park and is home to diverse species of flora and fauna. The island offers a wide variety of activities for visitors, including swimming, snorkelling, and turtle and dolphin watching. Day tours are the most common way to explore the island, and stops at Palmilla and various beaches are highlights of these excursions.
Private Group Charter Flights From / To Santiago de los Caballeros
Santiago de los Caballeros is the second largest city in the Dominican Republic, located in the north-central region of the country known as the Cibao Valley, about 155 km northwest of Santo Domingo, and at an average altitude of 178 m above sea level. Santiago de los Caballeros has been the capital of the country, and was an important strategic city in the Dominican War of Independence in 1844. Among the city's museums and cultural centres of note is the Yoryi Morel Folk Museum.
Top Events to Attend in The Dominican Republic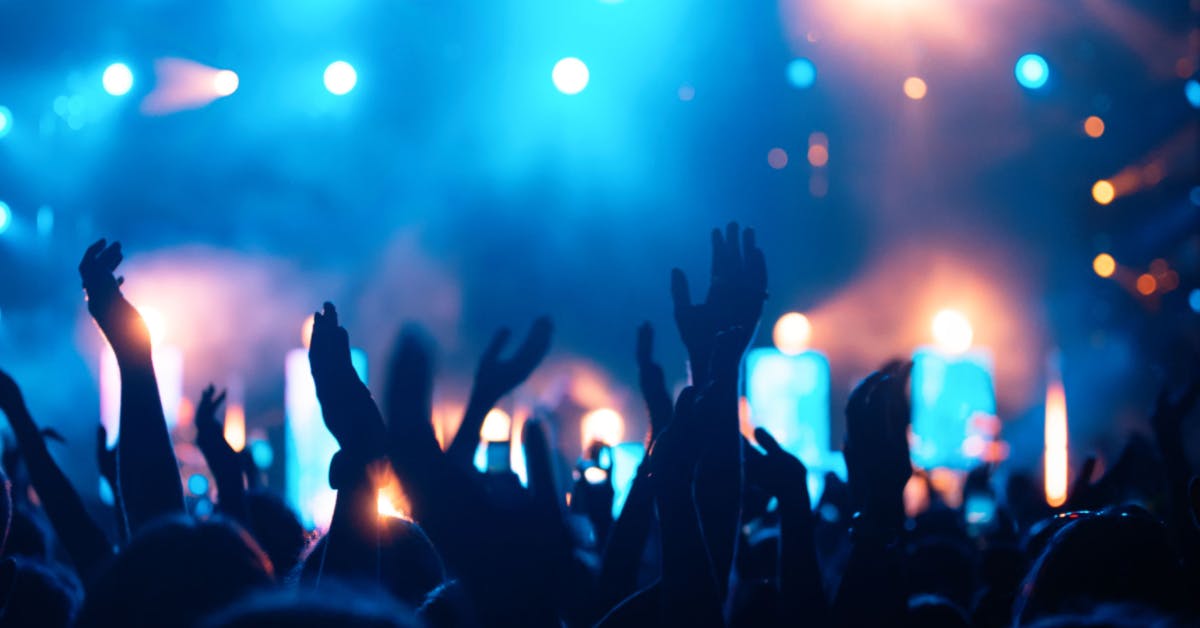 The Dominican Republic has a rich religious tradition that marks the celebration of festivals, such as Christmas and Easter, but there are also many other popular festivals with music and dance as the main ingredient. Some of the most important events include the Dominican Carnival in February, with colourful parades and characters such as the diablo cojuelo. Independence Day is also celebrated in February, with parades and flag-waving. In summer, San Juan festivities are very popular in different cities. The Merengue Festival and the Jazz Festival are major musical events held in Santo Domingo and in coastal towns. And lastly, Restoration Day, which is celebrated on 16 August, with costumes and lots of music.
Popular Airports in The Dominican Republic
When it comes to travelling to and from the Dominican Republic, it's important to note that there are several options to suit your needs. If you're planning a trip to this country, here are some of the most popular airports that travellers tend to choose from:
Punta Cana International Airport (PUJ)
Las Americas International Airport (SDQ)
La Isabela International Airport (JBQ)
Gregorio Luperón International Airport (POP)
Presidente Juan Bosch International Airport (AZS)
Cibao International Airport (STI)
La Romana International Airport (LRM)
María Montez International Airport (BRX)
LunaGroup Charter For Your Group Charter Flights To, From And Within The Dominican Republic
Whether you are flying to, from or within the Dominican Republic, LunaGroup Charter is the best broker for you. Why should you choose LunaGroup Charter for your private group charter flights to and from the Dominican Republic? Here are some of the advantages of flying private with us:
Fly at your own pace: Don't adjust your travel plans to a pre-established schedule. Fly with total freedom and decide all the details of your flight, including the time, date, place of departure and destination airport.
Privacy and comfort: Travel in style on the aircraft that best suits your needs and preferences, enjoying privacy every mile of the way.
Exclusive aircraft for your group: Do you want to have a complete aircraft at your disposal? Choose a private charter flight and enjoy your trip to and from the Dominican Republic with the people of your choice.
Affordable prices for all groups: Find unbeatable deals for your flights to and from the Dominican Republic, whatever the size of your group or your destination. What are you waiting for? Contact LunaGroup Charter today and experience the ultimate in private group travel.
How Much Does It Cost to Charter an Aircraft From / To The Dominican Republic?
Chartering a plane to/from the Dominican Republic may seem expensive, but it's actually more affordable than you think. With a private group flight, you will have the comfort of travelling at your own pace, with the people you want, and with all your luggage at no extra cost. At LunaGroup Charter, we offer you the best deals on group charter flights to/from the Dominican Republic, regardless of the duration of the flight or the aircraft you choose. Don't miss the opportunity to experience a luxury trip at an affordable price. Click on "Request Quotes" now and get ready to take off to the Dominican Republic whenever you want.