Hire A Charter Flight To And From Cuba
If you are looking for an option to fly as a group to, from or within Cuba, a private charter flight may be the perfect alternative for you. Why? Because it is a comfortable, efficient and affordable way to travel anywhere in the world, no matter the size of your group, or when you want to travel. In addition, flying on a private aircraft allows you to customise your flight experience, adapting it to the specific needs and preferences of your group.
Where Can I Fly to and From Cuba With My Group?
By renting a charter plane, you can fly wherever you want from, to and within Cuba, including the airports of your choice. This way, you can design the route that best suits your travel purpose without having to adapt to the distances and times that would be set on a commercial flight. Not sure where to fly in Cuba? Here are some of the most popular routes around Cuba for people:
Private Group Charter Flights From / To La Habana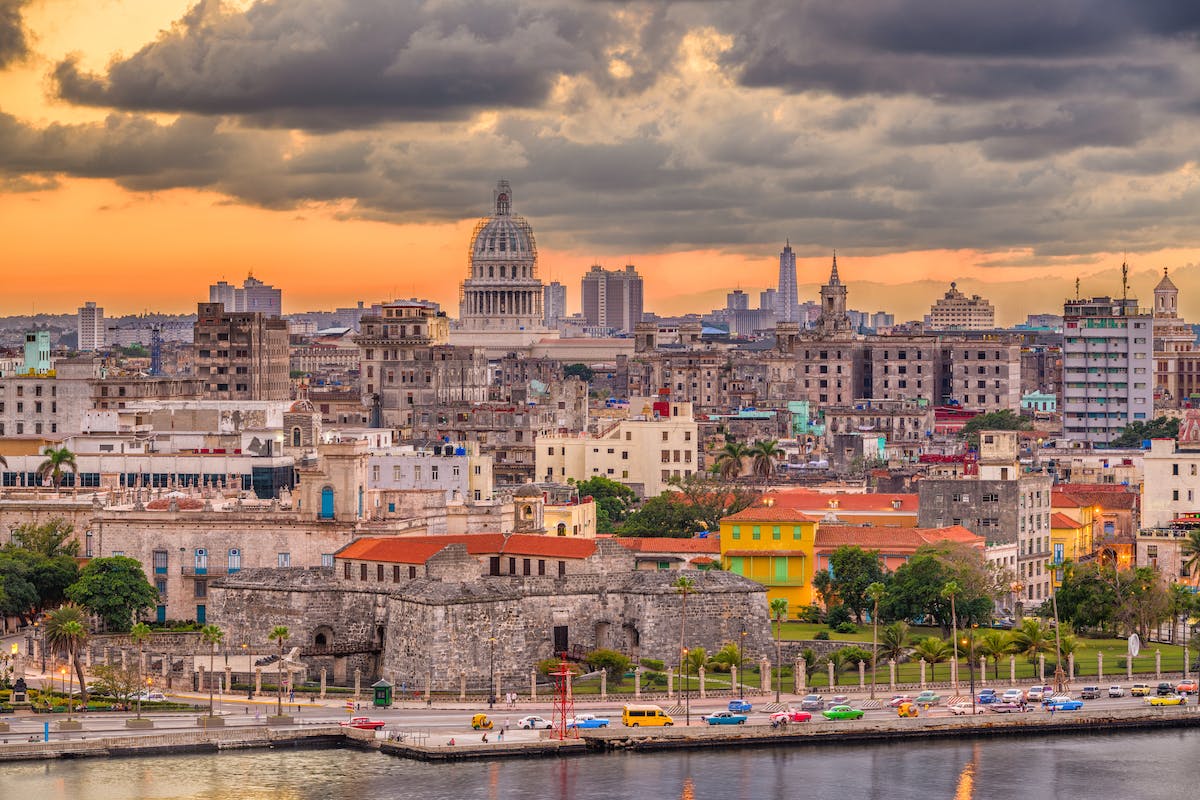 Havana, the capital of Cuba, is a city that offers its visitors a wide variety of cultural and tourist experiences. Its main attractions include the beauty of its historic centre, its exceptional architecture, its revolutionary and Cuban iconography, and its wide range of cultural offerings, making it one of the best destinations to visit in Latin America.
The city has a fascinating history and boasts interesting museums, magnificent restoration projects, and an impressive artistic and cultural heritage. In addition, the daily life of the Havana people is a spectacle in itself, so that there you can enjoy street music, and see how they project, create and live in the city. Havana's nightlife is lively and has a vibrant musical culture that sprouts from every boulevard in town. The city has a wide range of live concerts and impromptu recitals in many streets and squares, where you can enjoy great local artists.
Old Havana is another must, as it is the historical centre of the city and has a wide range of museums and monuments of different themes. It is also one of the quietest and safest areas in all of Latin America. Actually, it was declared a World Heritage Site by UNESCO. The best way for getting to know it is by walking through its streets, getting lost in its alleys, and improvising the routes that your senses set out. Among its most outstanding places are the City Museum, the Plaza de Armas, the Havana Cathedral (Catedral de San Cristobal), the Convent of San Francisco de Asís, and the Castillo de la Real Fuerza.
Private Group Charter Flights From / To Santiago de Cuba
f you are looking for a destination full of history and culture, Santiago de Cuba is the perfect city for you. Founded in 1515 by Diego Velázquez, the city has many historical sites, such as the Museum of Cuban Historical Atmosphere and the House of Diego Velázquez, which will transport you back to the Spanish colonial era.
Santiago de Cuba is also famous for its bay and its incredible landscapes, ideal for ecological and mountain tourism. Don't miss the Pico Turquino, La Gran Piedra, or the Castillo de San Pedro de la Roca, declared a World Heritage Site by UNESCO. The city is also known as the "Hero City of Cuba" and has exciting sites commemorating the heroes who fought in the struggle for independence and the Revolution. And, of course, as religion is an important part of Cuban culture, you can visit the Catedral de Nuestra Señora de la Asunción, the Nuestra Señora de los Dolores Church, and the San Francisco Church.
Private Group Charter Flights From / To Holguín
Holguín is the third largest province in Cuba and an important tourist destination thanks to its beaches, natural parks, historical monuments, and cultural festivities. The San José Church, the Cristóbal Colón Park, the town of Gibara, the Loma de la Cruz, and the beaches of Esmeralda, Pesquero, and Guardalavaca stand out. It also has a rich gastronomic offer and exciting events, such as the Carnaval de Holguín, and the Poor Cinema International Festival in Gibara.
Private Group Charter Flights From / To Trinidad
Trinidad is a beautiful colonial city in Cuba, declared a UNESCO World Heritage Site in 1988. It has a great colonial architectural heritage from the 18th and 19th centuries, with narrow cobbled streets, restored buildings, majestic churches, and fantastic courtyards. It is a city-museum, where you can find fifty palaces and countless buildings worth admiring. It also has beautiful squares, such as the famous Plaza de Santa Ana and the Plaza Mayor, the starting point of the restoration in the 1980s. Trinidad is also known for the legends and myths originating from the countless Dutch and English pirate attacks that ravaged the city and the mark left by the African slaves who maintained the sugar industry.
Private Group Charter Flights From / To Camagüey
Camagüey is a colonial city of great importance in Cuba. Its historic centre, a UNESCO World Heritage Site, is one of the richest on the island. Despite its decadent state, vestiges of the city's opulence during the colonial era can be seen. The maze of streets was designed to ward off pirate attacks, making the old town chaotic at first glance.
Private Group Charter Flights From / To Guantánamo
Cuba's Guantánamo province is a natural gem with three World Heritage Sites, exotic pristine beaches, and colonial towns, such as Baracoa. It's also home to the US Naval Base at Caimanera. Be sure to visit the old colonial town of Baracoa and the Alejandro de Humboldt National Park. The capital of Guántanamo has a rich Afro-descendant history and culture, with interesting places, such as the Tumba Francesa, and the Cafetales Franceses.
Private Group Charter Flights From / To Santa Clara
Santa Clara is an important city in the history of Cuba. It was founded in 1689, and played a prominent role in the struggle for independence and in the Cuban Revolution led by Che Guevara. Santa Clara is home to the Che Guevara Mausoleum, and the Tren Blindado, among other interesting places for history lovers.
Private Group Charter Flights From / To Cienfuegos
The province of Cienfuegos is located in the south-central part of Cuba, and its city is also known as "La Perla del Sur" or "La Linda Ciudad del Mar". It is a World Heritage City due to its order, hygiene, and modernity. It was founded by French settlers under the Spanish crown, and its neoclassical architecture is a unique jewel in Cuba.
In addition to its architectural values, Cienfuegos has natural attractions that can be visited on interesting tours. The city has a network of hotels and private homes that are certified by the Ministry of Public Health, and comply with established health protocols.
Top Events to Attend in Cuba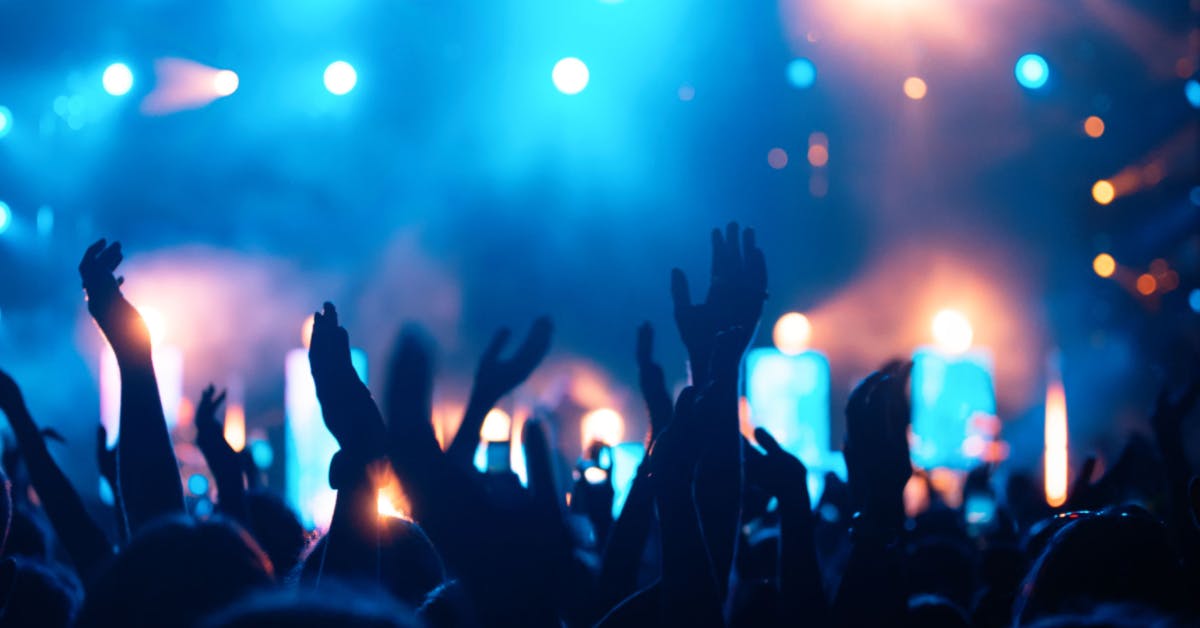 Cuba offers a variety of traditional festivals with cultural and historical significance, which showcase the identity of the Cuban people. Three of the most popular celebrations include the Parrandas de Remedios, which take place every December in Villa Clara; the Charangas de Bejucal, a Christmas festival in Mayabeque; and the Romerías de Mayo in Holguín, which combine art with cultural celebrations. These events feature conga, polka and changüí music, colourful parades, fireworks and traditional food. There, you can enjoy the contagious joy of the Cuban people, and experience the island's rich cultural heritage.
Popular Airports in Cuba
When it comes to travelling to and from Cuba, it's important to note that there are several options to suit your needs. If you're planning a trip to Cuba, here are some of the most popular airports that travellers often choose:
Gustavo Rizo Airport
Carlos Manuel de Céspedes Airport
Ignacio Agramonte International Airport
Jardines del Rey Airport
Vilo Acuña Airport
Las Brujas Airport
Máximo Gómez Airport
Jaime González Airport
Florida Airport
Mariana Grajales Airport
Guardalavaca Airport
José Martí International Airport
Playa Baracoa Airport
Frank País International Airport
Hermanos Ameijeiras Airport
Sierra Maestra Airport
Orestes Acosta Airport
Rafael Cabrera Airport
Siguanea Airport
La Coloma Airport
Pinar del Río Airport
Punta de Maisí Airport
San Nicolás de Bari Airport
Sancti Spíritus Airport
Abel Santamaría Airport
Joaquín de Agüero Airport
Antonio Maceo Airport
Alberto Delgado Airport
Juan Gualberto Gómez Airport
LunaGroup Charter For Your Group Charter Flights To, From And Within Cuba
Whether you are flying to, from or within Cuba, LunaGroup Charter is the best broker for you. Why should you choose LunaGroup Charter for your private group charter flights to and from Cuba? Here are some of the advantages of flying private with us:
Fly whererever and whenever you want, to and from Cuba: Don't adapt your travel plan to a pre-set schedule! Fly privately and decide every detail of your flight, including the time, date and place of departure, and the airport of destination.
Privacy and comfort: Fly comfortably in the aircraft that best suits your needs and preferences and enjoy your privacy every mile of the way.
An exclusive aircraft for groups: Would you like to have an entire aircraft at your disposal? Choose a private charter flight for groups and enjoy your trip to and from Cuba with the people of your choice.
Charter flights to Cuba at affordable prices for everyone: Find here the best deals for your flights to Cuba, wherever and whenever you want, for groups of all sizes.
How Much Does It Cost to Charter an Aircraft From / To Cuba?
Chartering a private group flight is more affordable than you think. In fact, if you take into account the comfort it offers, the fact of travelling only with the people you want, and the possibility of carrying the luggage you need at no extra cost, it could be argued that a group charter flight to/from Cuba is quite economical.
So how much does it cost to charter a plane to/from Cuba? The total amount will depend on the duration of the flight and the plane you charter, among other factors. But don't worry! LunaGroup Charter is the broker you need to get the best deals on charter flights. Click on "Request Quotes" now and get ready to enjoy your flight from/to Cuba at the best price.