Here Are the Tips You Need if You're a First-Time Private Charter Flight Traveller
Once you know the benefits of charter flights for groups, they'll become your favourite means of transport. Private charter flights are great, but, of course, there's always a first time, and if this is yours, it's pretty normal to have some doubts and not know where to start. What should you consider when chartering a plane for the first time? Read on to find the tips first-time private charter flight travellers need.
How to Choose a Private Charter Flight? Factors to Be Considered
There are different types of private charter flights and the flight experience will always be diverse depending on your needs and preferences. As you may know, charter flights are flights on demand, so you can decide every single detail, as we've mentioned on our what is a charter flight guide. So, considering all the options available, how could you choose the private charter flight that best suits your group? Here are some tips to consider.
What Are Your Needs and Preferences?
What kind of trip are you taking? How many people are you travelling with? What's your budget? What amenities are important to you? Answering these questions will help you narrow down your options and find a private charter flight that truly meets your specific needs.
Hire a Reliable Broker and Ask Every Question You May Have
A reliable broker is a must when you're hiring a private charter flight for your group. Why? Because this is the best way to guarantee that everything will go as planned and that every detail will be meticulously taken care of, which is exactly what we do at LunaGroup Charter. And don't be afraid to ask us any question you might have about our services, amenities, and safety procedures. As your private charter flight broker, we will do everything we can to make sure that everything is as you wish it to be.
What Aircraft Charter Options Are Available for Your Group?
As you may know, there are many different types of aircraft, and groups can charter a particular plane. Of course, choosing one or another will depend directly on your specific requirements. For instance, if you fly with a large group, a larger aircraft may be more comfortable and cost-effective. Check our fleet to see some of the aircraft that might be available for your flight to give you an idea of the options you might have.
Pre-flight Tips - How to Prepare for Your Private Charter Flight?
Once you've chosen the ideal private charter flight for your group, it's time to prepare for your trip. What do you need to know to get everything set up? Here are some tips to help you get ready before your flight:
Pack wisely: While LunaGroup Charter offers the flexibility to bring all the luggage you need, it's still important to pack efficiently. Don't forget anything behind or carry unnecessary items.
Check in advance for any special requirements: If you have any specific requests for your private charter flight, such as dietary restrictions or the need for wheelchair access, make sure to notify us in advance so we can make the necessary arrangements.
Bring necessary documents and identification: Just like with commercial flights, you'll need to bring a valid ID, such as a passport or driver's licence, and any necessary travel documents.
Understand the rules and restrictions: Private charter flights may have different rules and restrictions than commercial flights, so it's important to understand these ahead of time.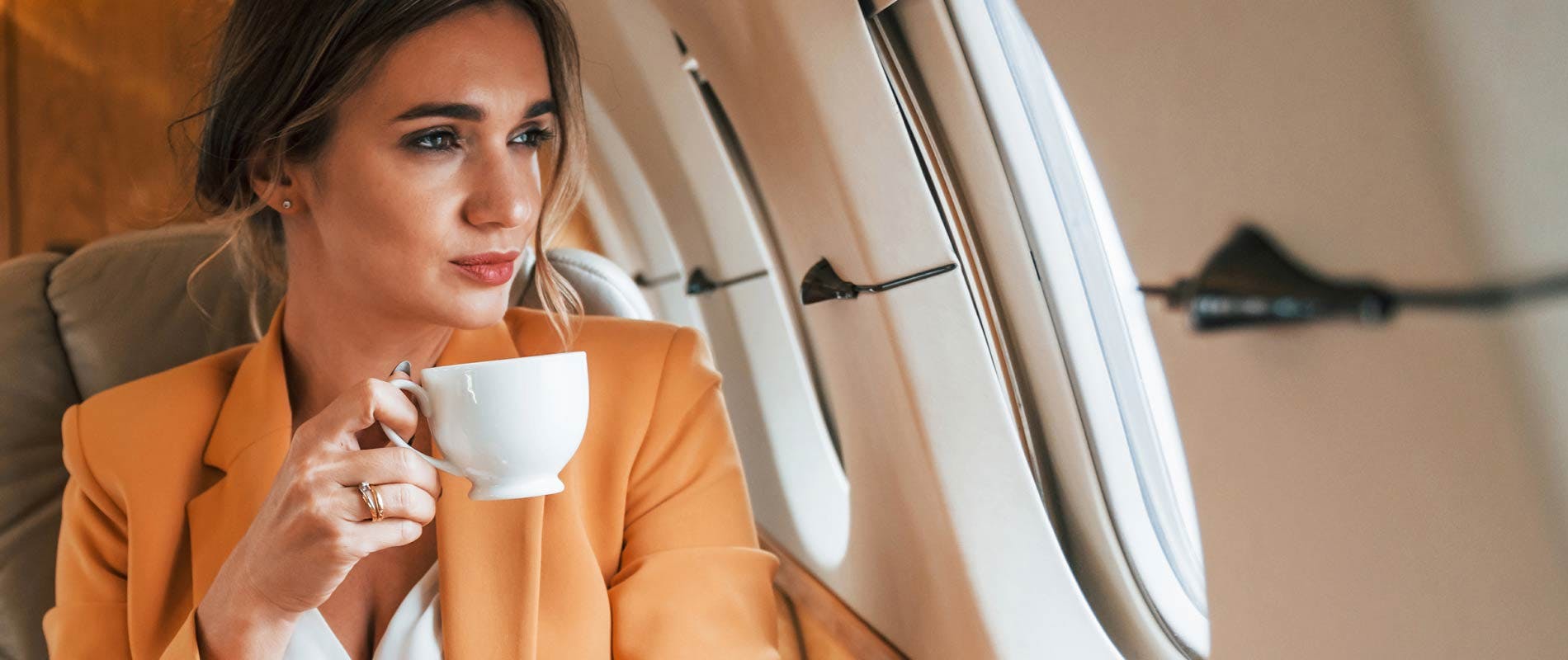 In-flight Tips - What to Consider on Board the Charter Flight?
Once you're on board your private charter flight, it's time to sit back, relax, and enjoy the ride. Here are some tips to help you make the most of your experience:
Meet the crew and follow their instructions: Our crew is there to ensure your safety and comfort. Take the time to introduce yourself and get to know them, and follow their instructions throughout the flight.
Relax and enjoy the experience: Private charter flights offer a unique and luxurious travel experience, so take the time to relax and enjoy the amenities and services on board, such as gourmet catering, Wi-Fi, and entertainment systems. Take advantage of these to make your flight as enjoyable as possible.
Let us know about any special requests or concerns: If you have any special requirements, such as dietary restrictions or medical needs, don't hesitate to communicate them to our crew. They will do their best to accommodate your needs and ensure a comfortable and enjoyable flight.
Post-flight Tips - What to Do After the Private Charter Flight?
Congratulations on completing your first private charter flight! Now, there are several steps you can take to make the most of your experience and help others benefit from it as well. So what should you do after a private charter flight? Here are some tips to keep in mind:
Clear customs and immigration: Depending on your destination, you may need to go through customs and immigration after your flight. Be sure to have all necessary documents ready and follow any instructions provided by your flight crew.
Provide feedback and reviews: Let us know how your experience was, and provide feedback on any areas that could be improved and on those you enjoyed the most.
Consider booking another private charter flight: Did you like the experience? Keep the adventure going by considering booking another private charter flight with  your group with us in the future.
Share your experience with others: Let others know about your positive private charter flight experience and spread the word about the unique benefits of flying privately.
And that's it! You now know everything you need to know. Ready for your next adventure? Request quotes now and prepare to enjoy a memorable private charter flight with your group with LunaGroup Charter!