Charter Flights With Pets: Everything You Need to Know
Flying with your best friend can seem challenging many times. Fortunately, private charter flights make it easy and always possible. Whatever the size of your pet. In fact, this is one of the best ways to travel with a pet without any kind of inconvenience. How can you fly with your dog, cat or any other pet on board a charter flight? Read on to find out everything you need to know.
Can I Take My Dog or Cat on a Private Charter Flight?
On LunaGroup Charter's private flights, yes, of course! Cats, dogs, and any other pet are welcome on board our charter flights. We'd like to provide you with all the facilities so that you can travel wherever you need to with your pet without having to worry about anything. And always with the assurance that your dog, cat or other pet will be safe and comfortable during the trip, being by your side during the whole journey. 
How Many Pets Can I Fly With on a Private Charter Flight?
You can fly with as many as you like! Your entire family is welcome on LunaGroup Charter aircraft! You can bring every pet you want with no limitations. Just let us know in advance which animals will be travelling with you so that we can find the option that best suits your needs and preferences.
Why Choose a Pet Air Charter to Fly With Your Pet? Benefits
We understand that your pet is an essential part of your family and that you want the best for them. So, you don't want them to travel in the baggage compartment, being alone and suffering from a very stressful journey. You want them to travel with you in the cabin safe and comfortable. That's one of the main reasons why hiring a pet air charter is one of the best options to fly with your cat, dog or any other pet. But there are many other interesting benefits, such as:
More Space: Pet air charters typically offer more spacious cabins, allowing your cat, dog or any other pet to travel comfortably.
Direct flights: With a charter flight, you can reach your destination directly. So the flight does not take long and the stress and discomfort of your pet is minimised.
Personalised care: Our staff will provide the same level of care and attention to your pet's unique needs as they do for your own.
Health and safety: Pet air charters follow strict health and safety regulations to ensure the well-being of your pet during the flight.
Convenience: Private charter flights can provide door-to-door service, making it easier for pet owners to travel with pets without the hassle of airport check-ins and baggage claims.
Peace of mind: With our charter flights, you can have peace of mind knowing that your pet is travelling in comfort and safety, allowing you to enjoy your own travel experience as well.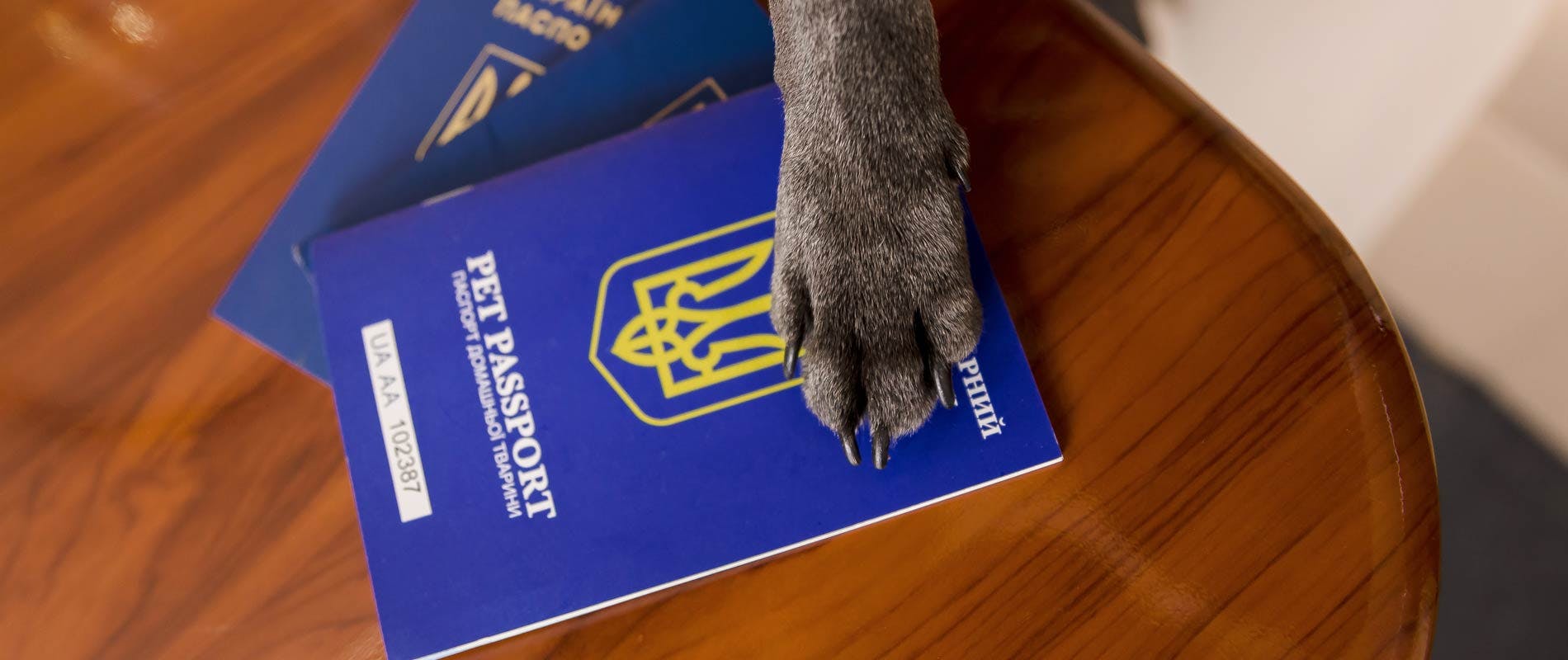 What Do I Need to Fly on a Private Charter Aircraft With My Dog, Cat or Other Pet?
Now that you know the advantages of choosing a private charter flight to fly with your pet, it is time to explain what you should take into account before boarding the plane. So, what requirements and steps do you need to consider to ensure a safe and comfortable journey for your favourite animal companion? Some of the things you need to keep in mind are:
Identification: Your pet should have proper identification tags, including a microchip, to ensure that it can be properly identified if it becomes lost.
Travel documentation: Depending on your destination, you may need travel documents for your pet, such as an import/export permit or a health certificate.
Health certificate: A current health certificate from a veterinarian is usually required to confirm that your pet is in good health and fit to fly.
Vaccinations: Your pet should be up-to-date on their vaccinations and have a record of them with you.
Quarantine requirements: Depending on your destination, there may be quarantine requirements that need to be met. It is important to research these requirements in advance and make sure that you have met them.
Advanced booking: Before boarding the plane, it's recommended to inform us in advance that you'll travel with your pet in order to ensure that everything will be perfectly arranged for you.
How to Fly Comfortably With Your Pets on a Chartered Flight?
Private charter flights can also be pleasurable for your pet. And you too can contribute to their comfort and make the travel experience even more enjoyable. How? Consider some of the following options:
Pack some of their favourite toys: They can be amazing stress-relievers and help them to feel more comfortable during the flight.
Bring their favourite blankets: Their familiar smell can help them feel more relaxed.
Offer them food and water before and during the flight: A full belly can help keep your pet calm and relaxed.
Plan for bathroom breaks: If possible, take your pet for a walk before boarding the flight and consider bringing potty pads or litter boxes for in-flight use.
Keep your pet's comfort in mind: Throughout the flight, keep an eye on your pet and make adjustments as needed to keep them comfortable.
Check with their health before flying: Ten days or so prior to your flight, take your pets to the vet to check that their health is fit to fly and to see if they may need anything extra during your trip.
How Much Is It to Charter a Plane With a Dog, a Cat or Other Pet?
As you might know, the price of a private charter flight isn't always the same. It varies depending on many different factors, such as the size of the plane you need and the duration of your flight, among others. But, how much is it to charter a plane to fly with your pet? It will depend on your needs and requirements as well.
Thus, the cost of flying with pets on a private charter flight can vary based on several factors such as the size of the aircraft, the duration of the flight, and any additional amenities or services required. But don't worry too much about this! Inform us about what you need and desire and our team will provide you with the best quotes for your trip, so prices won't be a barrier to flying comfortably with your pet!
At LunaGroup Charter, we help you experience the trip of a lifetime with your pet in total comfort and convenience. Request quotes now and get ready to fly!