Here Are the 10 Luxury Holiday Destinations You'll Want to Fly To
Attention, luxury lovers! Today, we bring you exclusive information that will be music to your ears: The most luxurious destinations you'll want to fly to this year! Spectacular exclusive places that will make your holiday memorable and that you can experience in all the luxury you desire. And what are the top luxury destinations to travel to around the world? Read on to find out more.
What Are the Best Luxury Holiday Destinations in the World?
There are many places in the world where luxury is the greatest emblem. Deciding which ones are the best is not an easy task, as it will depend a lot on your personal tastes and preferences. But there are a number of destinations that are extraordinarily popular. What are the top luxury destinations around the world? Here are some of the travellers' favourites.
Dubai (United Arab Emirates)
When thinking of top luxurious destinations in the world, Dubai is usually one of the first names that comes to our minds. And how could it not, when it's home to multiple world-class hotels, thrilling entertainment options, vast selection of high-end shopping, and rich cultural and historical heritage. If you're looking for a hard to match luxury experience, Dubai could be the perfect choice for you.
Maldives
Would you like to visit a paradise like no other? The Maldives has everything you dream of. With crystal clear waters, extraordinary white sand beaches, luxurious overwater bungalows and vibrant coral reefs, this idyllic island nation is the ultimate vacation spot for a relaxing vacation, a romantic getaway, a grandiose wedding, a solo escape, or a memorable adventure. Don't think twice! Indulge in the luxury, beauty, and serenity of the Maldives - a dream place that will leave you with unforgettable memories and a longing to return.
Santorini (Greece)
If you want to travel to a place of unparalleled beauty in Europe, Santorini has everything you need to fall in love at first sight. Feel in absolute luxury with its iconic white and blue architecture, breathtaking views of the Aegean Sea, stunning sunsets, and luxurious boutique hotels. Here, you'll find the epitome of luxury, ideal for a romantic escape or a sophisticated and indulgent experience. 
Bali (Indonesia)
Searching for an idyllic island getaway? Look no further than Bali! With its stunning beaches, lush greenery, warm climate year-round, rich cultural heritage, and stunning luxury experiences, this is an amazing choice for those seeking relaxation, adventure, and luxury. From world-class resorts to tantalising cuisine, and from yoga retreats to thrilling surfing, Bali is a must-visit destination for those seeking a dreamy and unforgettable escape.
New York City (United States of America)
If you're looking for the ultimate urban experience and want to live it up in style, New York City could be the best choice for you! From iconic landmarks like the Statue of Liberty and the Empire State Building to the glitz and glamour of Broadway shows and celebrity sightings, the Big Apple has something for everyone. World-renowned restaurants, high-end shopping, top-notch entertainment, and luxurious accommodations, among many other interesting things, are waiting for you in New York.
Seychelles
Escape to paradise in Seychelles! This exotic destination boasts an abundance of natural wonders, from idyllic beaches lapped by turquoise waters to verdant forests alive with rare birds and wildlife. With luxurious resorts, fine dining, and world-class spas, Seychelles is the perfect destination for your group if you want to be transported to a world of relaxation and indulgence, and create memories that will last a lifetime.
Paris (France)
Paris, the City of Light, exudes luxury and sophistication like nowhere else. You'll fall in love with its exquisite architecture, world-class museum, high-end fashion, spectacular French haute cuisine, and its iconic must-sees, such as the Champs-Élysées, the Seine River, and, of course, the Eiffel Tower. Whether you're a first-time visitor or a seasoned traveller, Paris is sure to enchant you with its timeless charm and sophistication.
Tuscany (Italy)
Tuscany, located in the heart of Italy, is a luxurious destination that offers a blend of history, culture, and natural beauty. Marvel at the rolling hills and vineyards, indulge in exquisite Italian cuisine, and unwind in a private villa surrounded by olive groves. With its exclusive hotels, world-renowned spas, and rich cultural experiences, whether you're looking for adventure or relaxation, Tuscany has it all.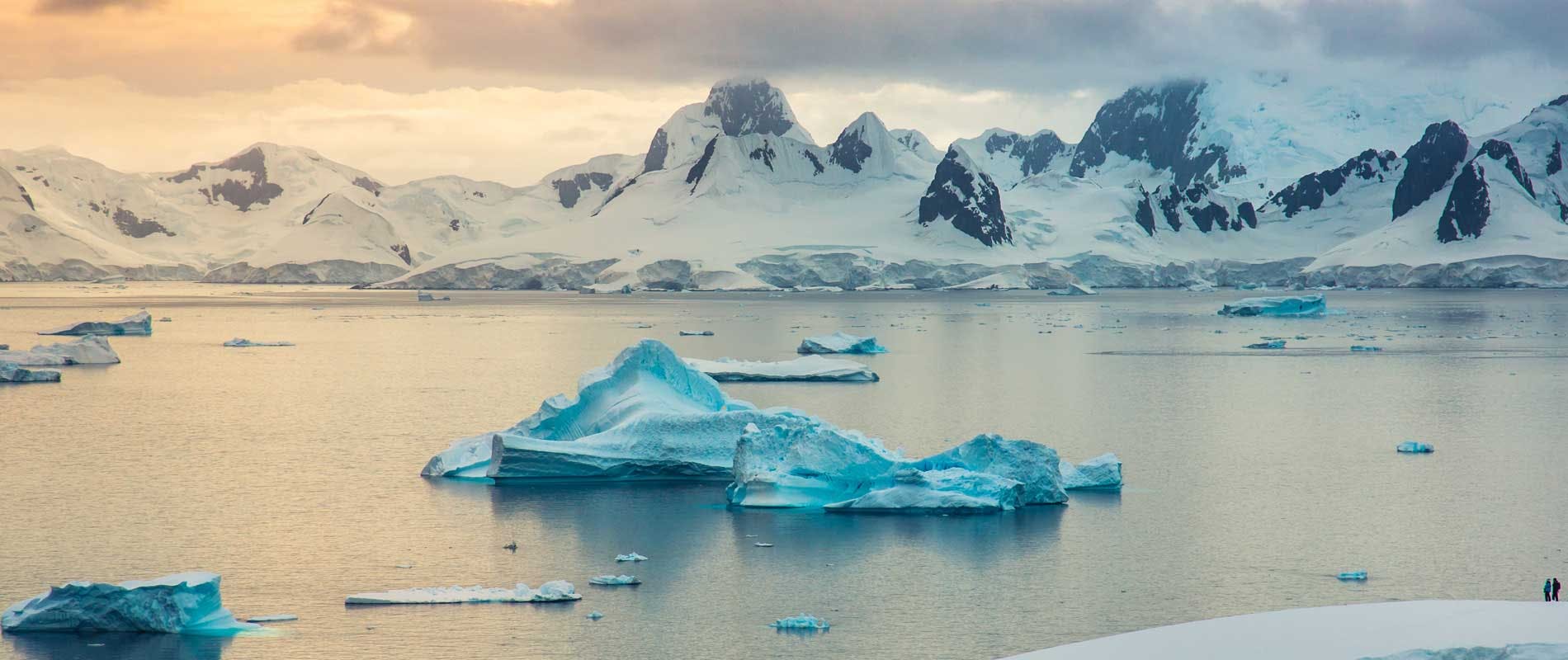 Antarctica
Have you ever wondered how it would be to spend some days surrounded by ice? If so, you can experience it by travelling to Antarctica! Explore pristine landscapes, see majestic glaciers, towering icebergs, and unique wildlife such as penguins, seals, and whales. Enjoy the comfort of a luxurious ice-class vessel with spacious cabins, world-class dining, and entertainment. Take a helicopter tour or kayak through icy waters for an unforgettable adventure. Antarctica offers a once-in-a-lifetime experience that you'll never forget!
Thailand 
Thailand is an ideal destination for those seeking luxury travel! It offers a range of experiences, from breathtaking beaches and vibrant culture to top-notch resorts and high-end shopping. Immerse yourself in ancient temples and history, indulge in spa treatments, or go island hopping. Thailand's luxurious resorts provide personalised service and exceptional amenities, making it a perfect destination for a relaxing and exciting getaway.
How to Fly to the Most Luxurious Holiday Destinations With a Group?
When planning a luxurious holiday with a group, the transportation method can make or break the experience. Would you like to arrive in style to your favourite luxury holiday destinations around the world with your group without any kind of hassle? Then chartering a plane is the way to go! 
Why Is Chartering a Plane the Best Way to Travel as a Group to the World's Most Luxurious Destinations?
As above mentioned, chartering a plane is definitely the best way to travel as a group to the world's most luxurious destinations. Why should you hire them? Here are some of the benefits passengers usually value the most:
Complete control: With a private plane, you have complete control over your itinerary, allowing you to choose when and where to fly, and avoid the hassle of airport security and long lines.
Flexibility: Private planes offer more flexibility in terms of destination options, allowing you to travel directly to exclusive and remote locations that may not be serviced by commercial airlines.
Luxurious amenities: Private planes are equipped with luxurious amenities such as comfortable seating, spacious cabins, gourmet catering, and personalised service, ensuring that your journey is as comfortable and enjoyable as possible.
Cost-effective: Chartering a plane can be a cost-effective option for group travel, especially if you are travelling with a large group of people. By splitting the cost of the private plane amongst all passengers, the cost per person can often be less expensive than flying first class on a commercial airline.
What are you waiting for to experience the ultimate in luxury, convenience, and flexibility with a private plane? LunaGroup Charter takes care of everything! Request quotes now and get ready to charter your next adventure!