Private aviation the only solution for humanitarian, aid and medevac flights
In a humanitarian crisis or medical emergency, time is a precious commodity and responding quickly and efficiently can mean the difference between life and death. Aid and relief agencies often need specialised aircraft to be mission-ready and in the air as soon as possible, often without any prior notice whatsoever. In such time-critical scenarios, only private aviation is safe, flexible and reliable enough to rise to the challenge. 
Private flight brokers Luna Group Charter have solid experience in organising flights in high-pressure situations, when the logistics are at their most challenging. Luna Group Charter Private Aviation Advisors are on hand 24/7 to respond to accidents and medical emergencies, as well as acute aid relief crises in areas devastated by natural disasters or ravaged by political instability and human conflict. The advisors have done it before and know what to do in any situation.
Liberated from the restrictions of commercial aviation, private charter flights can ensure that the right teams of medical and relief workers are where they need to be, along with the aid equipment and supplies they require to do their job, in the shortest time possible.
From smaller jets, helicopters and turboprops used as air ambulances and for medical evacuations (medevacs), to large cargo planes to carry out air drops, air bridges and mass civilian evacuations, private aviation meets the wide range of humanitarian needs.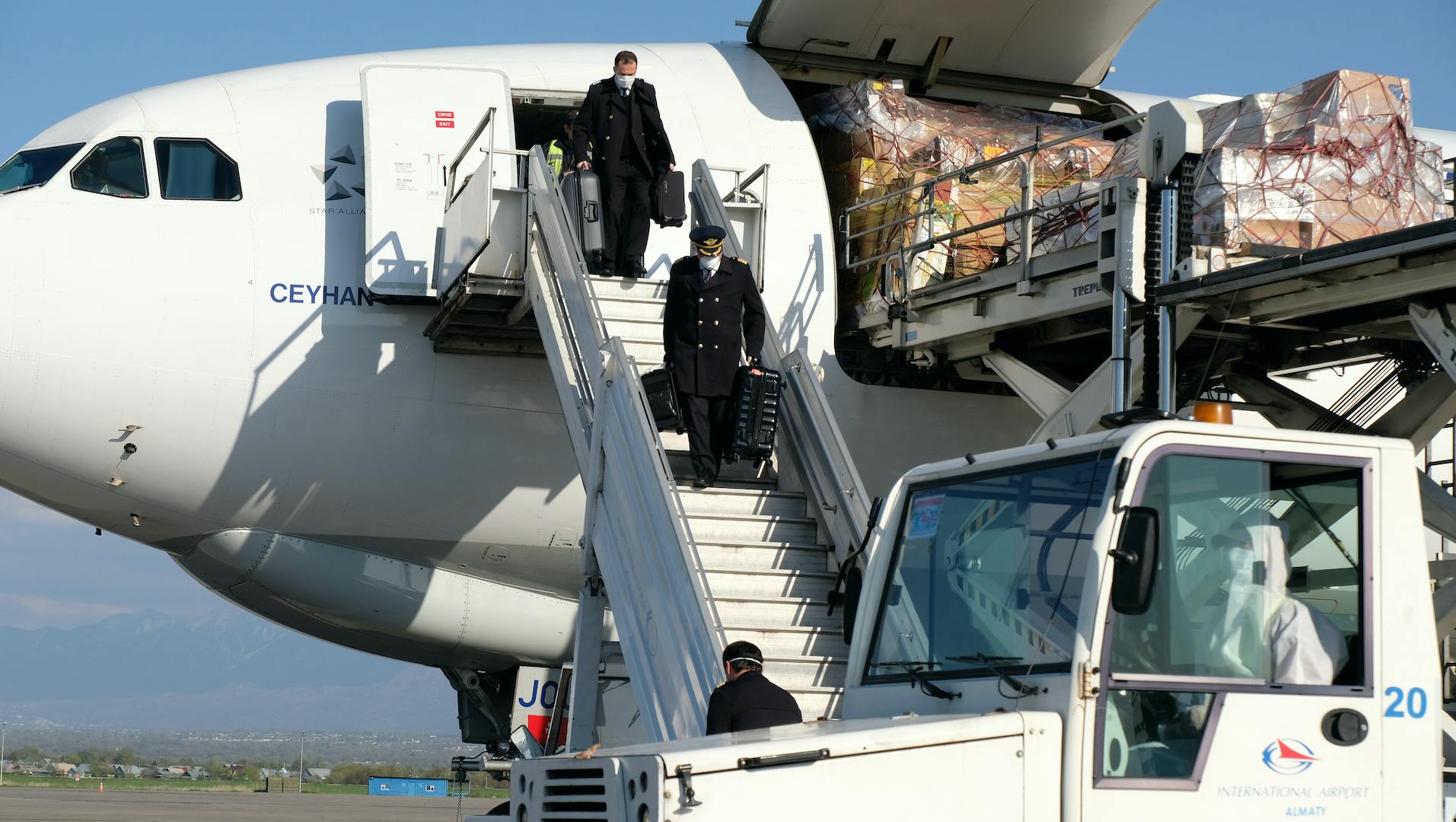 When the stakes are so high, only private charter flights can provide the flexibility, speed, efficiency and reliability needed to ensure the best possible response to a medical or humanitarian crisis.
How to book a private charter flight for humanitarian missions 
In a crisis, the initial response is often the most critical time. Everything must be planned efficiently and calmly to avoid life-threatening surprises further down the line. The private advisors at Luna Group Charter understand that these first few minutes will shape the success of an emergency mission and they will ensure that all the essential information is taken into account.
These experienced advisors are available non-stop, 24/7 and 365 days a year. In cases of medical evacuations, they will establish from the outset vital information about the patient's condition and medical record as well as the contact details for primary care physicians and receiving hospitals. In circumstances where there are difficulties on the ground, for example terrain that is made impassable due to floods, fires, epidemics or conflict, they will consult their vast network of ground support teams to find the safest and fastest solutions.
Having understood the particularities of the mission, the advisors will then find the aircraft best suited to the job. With thousands of planes of all sizes across the world at their disposal, they will come up with the best combination for the task at hand. If the emergency requires heavy machinery, specialist medical equipment or large batches of food, drinking water or survival blankets, they can call upon ramp-loading jumbo freight airliners. If they're responding to a crisis in more remote areas, for instance avalanche-hit villages, they can bring out the expertise of helicopters and smaller air ambulances.
Once the appropriate aircraft has been selected, it needs to be adapted and equipped to deal with the particularities of any situation. For pick-ups and medevac situations, the advisors will make sure the patient or patients have access to the personnel and medical equipment that will see them arrive at the receiving hospital in the best shape possible. A team of doctors, nurses and paramedics could accompany the sick, injured or wounded passengers and the aircraft can be stocked with life-saving medical aids such as in-flight oxygen and emergency surgery kits. Everything is organised so that those needing treatment receive it well before entering the destination hospital or clinic. The care is there from the moment the relief team arrives at the scene.
How chartered flights cater for all kinds of humanitarian and medical emergencies
Each emergency has its own unique set of characteristics and that is why every chartered flight is tailor-made for the situation. Those in need of assistance may be individuals caught up in accidents or they may be entire populations requiring immediate evacuation from a disaster zone.
Luna Group Charter has experience of working with individuals, businesses, insurance companies, private clinics, government agencies, NGOs and military corps. In short, it has proven expertise, whatever the emergency. Whether it's a personal service or a large-scale operation, private charters have the situation covered.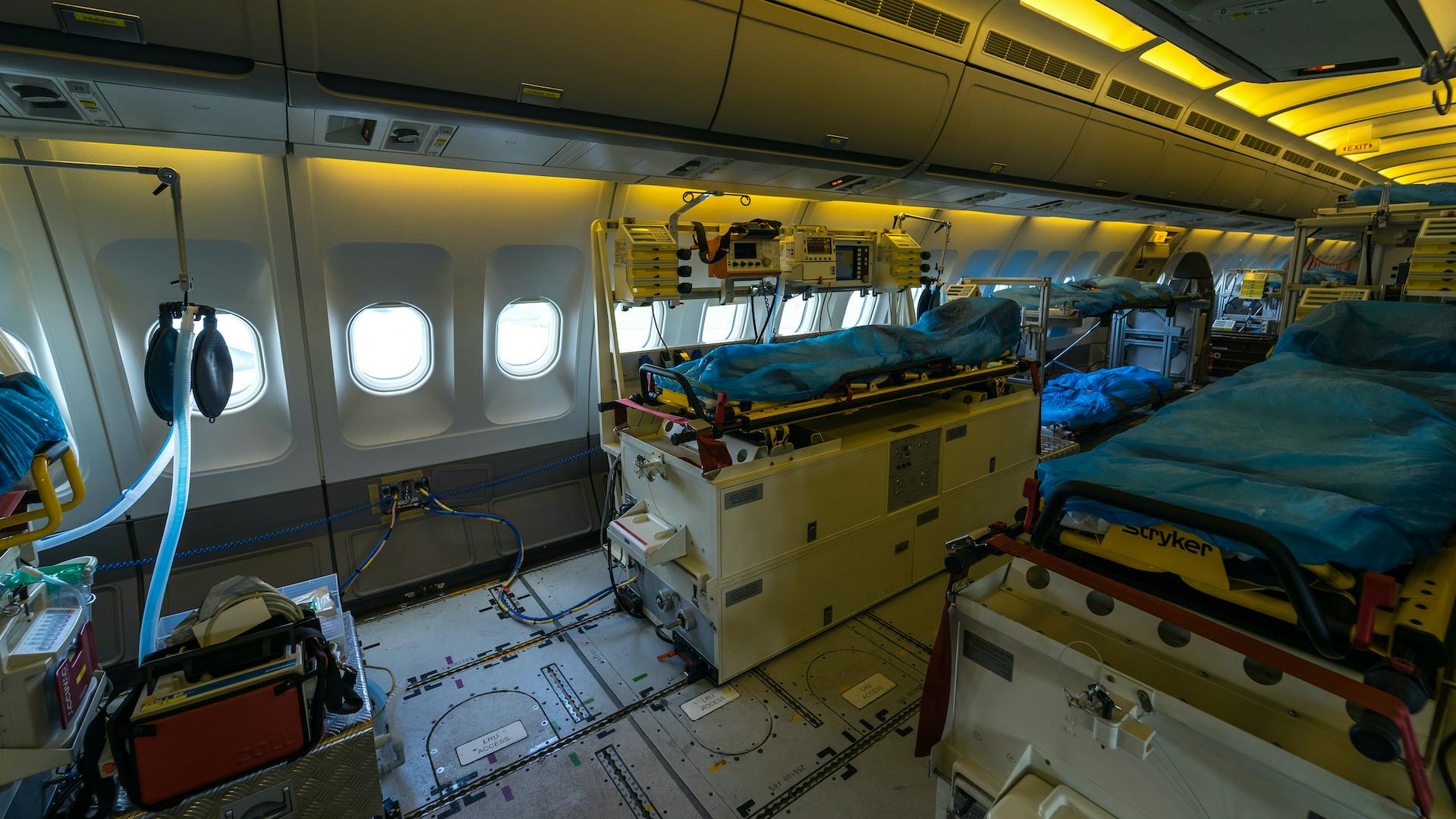 Air ambulances and medevac charter flights         
As the name would suggest, air ambulances have all the necessary equipment on board to deal with seriously injured or sick patients. The service is door-to-door and, in cases where the patient has mobility difficulties, even bed-to-bed; small aircraft do not need large airports and long runways to take off and land and so can arrive close to where the stricken patients are and deliver them swiftly and safely directly to the destination hospital or clinic. It is transportation from A to B at its simplest, without requiring time-consuming transits.
Medical evacuations, or medevacs, refer to the air transport of those involved in incidents, either man-made or natural, and for whom urgent medical care including major surgery or organ transplants is essential.
Thanks to the initial preparation carried out by the Private Aviation Advisor, a private jet called upon to transport a patient will have everything on board - highly-trained doctors, nurses and equipment - to make sure the medical care starts well before arrival at the destination. These early minutes are critical to the patient's health and this is why every care is taken to optimise this vital time-frame.
Private charter flights also offer lower cabin pressure than commercial flights, allowing more oxygen to patients with respiratory difficulties, as well as the greater comfort and reduced fatigue.
Air ambulances are safe, sterile environments for sick and infirm passengers. They also offer privacy; while close friends and family members may accompany the patient, the only other members of the flight are medical professionals. The entire transportation process is conducted with the utmost discretion.
Large-scale evacuations and repatriations      
Luna Group Charter also has extensive experience working with governments, NGOs and humanitarian organisations in the field of large-scale evacuations where significant numbers of people need to be transported to safety.
Whether the crisis is a natural disaster such as an earthquake, wildfire, flood, drought or epidemic or whether it is unfolding in a conflict zone where over-land transportation is dangerous, mass evacuations often provide the greatest challenge in terms of logistics. Such human tragedies can, and often do, erupt suddenly in remote areas that are difficult to access. Examples in recent years include hurricanes and cyclones in the Caribbean and Vanuatu, earthquakes in Nepal, tsunamis in Japan, Ebola outbreaks in West Africa and refugee crises in Bangladesh and the Middle East. 
In such cases, the response must be just as rapid despite the added complications of damaged infrastructure. Trucks and lorries are unable to cross roads that are flooded or blocked by debris. Road convoys may be vulnerable to attacks by bandits in lawless war-zones. Local commercial airlines may be unreliable, unsafe or unable to reach the remote, crisis-struck area.
Privately chartered flights are the only option in these cases and fortunately, the Private Aviation Advisors are trained to handle such emergencies. Their experience in dealing with complex, fast-moving on-the-ground situations, their knowledge of networks and local transport hubs across the world and their access to thousands of available aircraft allow them to implement life-saving solutions in spite of the logistical challenges.
Luna Group Charter has also been involved in military operations to extract soldiers and civilians from dangerous areas to safer locations, giving it crucial experience in military-level precision.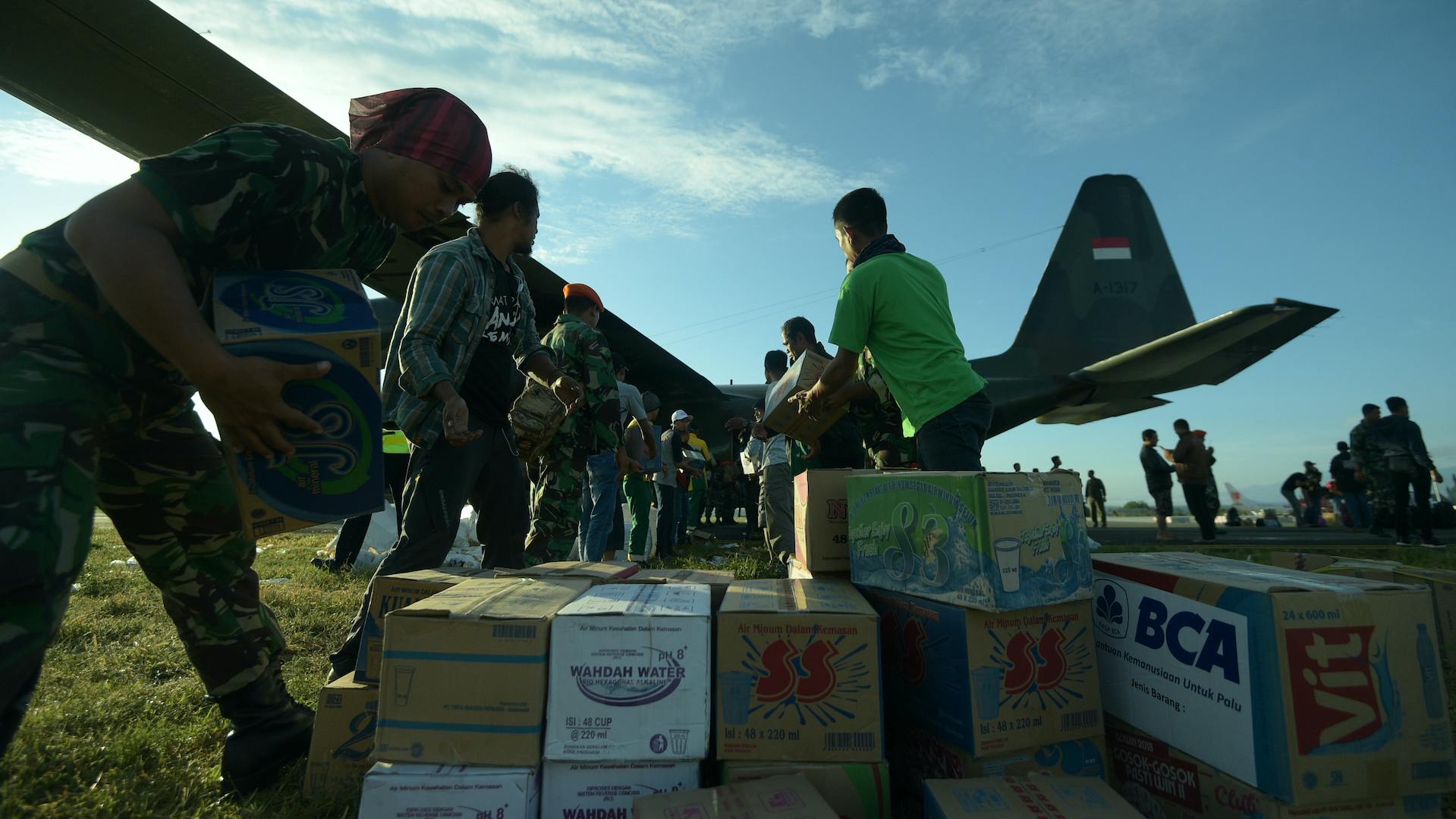 Getting life-saving humanitarian supplies on the ground with private charters         
The teams of professionals at Luna Group Charter can also ensure the delivery of vital material and supplies to areas and populations ravaged by natural disasters or conflicts. Emergency food packages, water purification equipment, tents, mobile hospitals, medical kits, communications infrastructure, power generators, vehicles and heavy machinery may be required on the ground rapidly. Chartered aircraft can get these supplies into the hands of aid workers quickly and by the tonne.
Oversized cargo freighters are often deployed to meet these needs and can serve as air bridges to vulnerable, remote populations cut off from their source of supplies. In cases where it is impossible for such large aircraft to land, air drops from the sky can provide an alternative solution. 
Conclusion
Private charter flights are often the only transport option when it comes to responding to humanitarian emergencies and the evacuation of individuals and larger populations. Areas hit by natural disasters or mired in political instability and conflict are often remote and cut off from the outside world. Road transportation can be dangerous and local commercial airlines are often unreliable and unable to reach the stricken zones, leaving privately chartered flights as the only viable alternative.
The flexibility of private aviation allows for a rapid response in situations where saving time also saves lives. Chartered flights can get the vulnerable to safety quickly, securely and efficiently.
Humanitarian and medical emergencies often create many fast-changing logistical complexities. Thanks to their experience in dealing with complicated, cross-border situations, private aviation brokers Luna Group Charter are used to solving such problems. Highly-trained advisors, with a vast global network of aircraft to choose from, will help you or your organisation get the right aircraft with the necessary equipment quickly to wherever you need it. 
The advisors understand that every humanitarian crisis is unique and liaise with international agencies and NGOs as well as their network of operators on the ground to find solutions that are  made to measure.