Book a corporate charter flight for more flexibility and safer business travels.
One of the main concerns of businessmen and executives is to travel easily from one meeting to another. With private corporate charter flights, LunaJets not only guarantees that you reach your meeting on time but it also ensures that your team arrives at their destination safely without any hassle.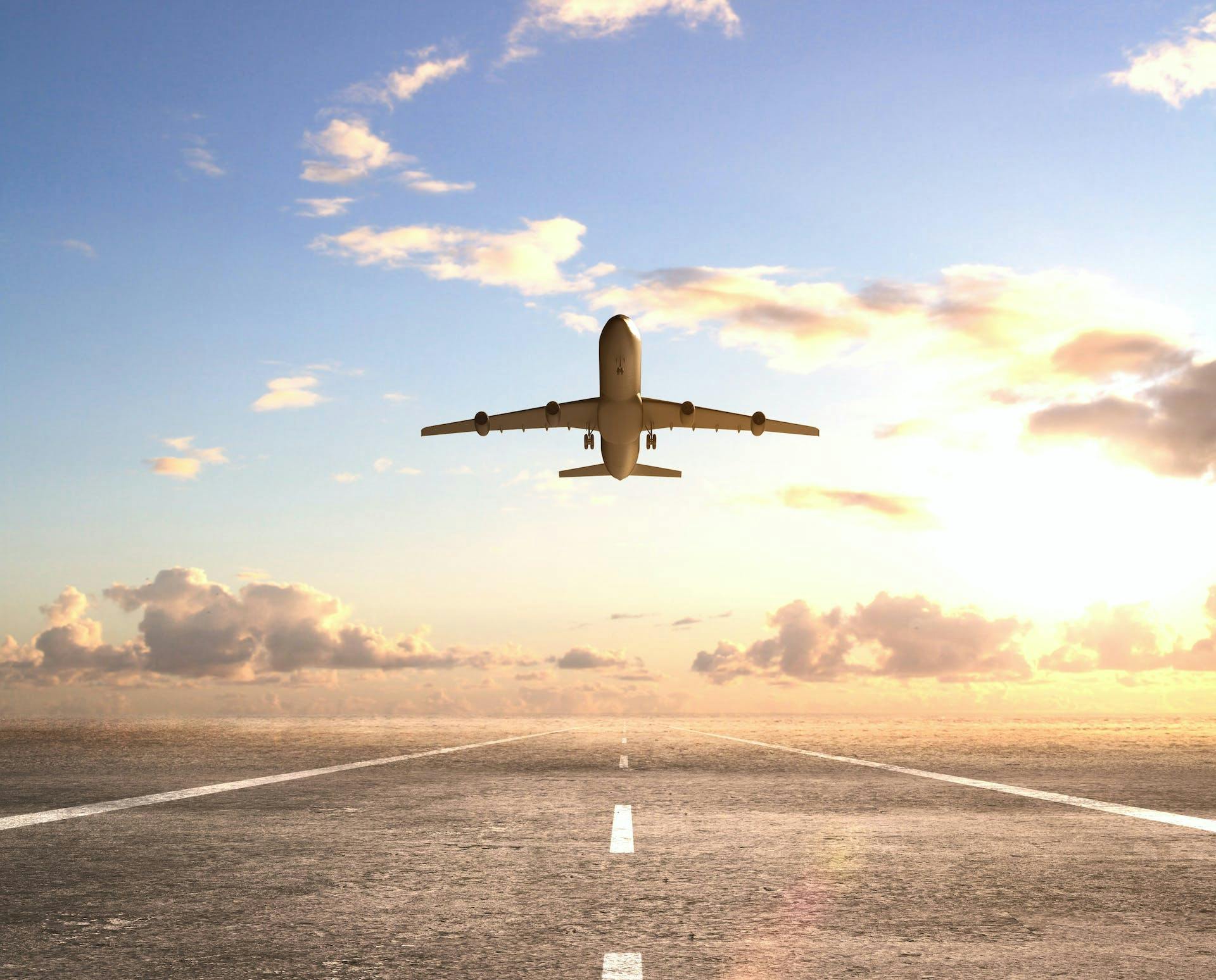 Time is precious for businesses as it could either lead to profit or loss and a charter flight is the best time-saving solution you can get to avoid any delays for a scheduled meeting which can sometimes be about closing an important deal. Productivity is key when businesses are concerned and a private charter flight will allow you to perform at your maximum best upon reaching your itinerary since you are more likely to be well-rested after a pleasant flight. Besides, it also allows you to have more time for work as well as family time since you spend less time roaming around in airports. Charter flights prove to be very cost-effective since it eliminates any accommodation cost which you would have spent for an overnight stay in a hotel during a transit. 
Following the Covid-19 pandemic, travel is one of the industries which has suffered the greatest setback. The restriction of flights has led to many meetings being postponed or even cancelled by firms. Corporate charter flights are the best alternative in such cases to ensure a fast, secure and reliable trip for employees.
The rise of corporate charter flights following Covid-19 pandemic
Air travel has significantly changed following the Covid-19 pandemic. Business travels have come to a halt and people have stopped travelling to avoid any risk of catching the virus. So the main questions remain, how to carry on with scheduled meetings in other countries and how to guarantee safety of employees while travelling. One possible solution to allow business travel to take place safely, with more flexibility is by opting for a corporate charter flight. 
With corporate charter flights, passengers are able to enjoy dedicated parking, private check-ins and great perks such as special menus during the flight. Opting for a charter flight also means adding value to your business as a whole since it helps to boost the morale of employees and improves the company image. As a trusted broker offering professional and dedicated aviation services, Luna Group Charter brings you the best flight deal with an exceptional 24/7 customer service. With corporate charter flights, you can avoid inconveniences of long hours of transits and hotel bills which proves to be a valuable and long term cost-saving for your business.  
Here are some advantages of Luna Group Charter flights:
24/7 team assistance to accompany you from booking procedures to arrival.
Professionalism
Extensive fleet with a variety of private charters
Exclusive and private flight for your whole team
Works around your schedule
Abiding to your special requests
No baggage restrictions
Private terminal and luxurious lounges
Why should you opt for corporate charter flights?
A  new GBTA poll stated that 62% of companies have changed their travel safety and security policies for travellers and 55% of respondents highlighted that their organisation has put in place new trip approval procedures following the Covid-19 pandemic.
Organizations such as WHO and CDC have put in place procedures to be followed by aircrafts; businesses are constantly verifying these public information to ensure safe travel in order to provide timely updates to employees. Various organisations are opting for a case-by-case method where travel choices are made after consulting the WHO and CDC recommendations for scheduled destinations. When the decision to travel is positive, teams focus on choosing the safest routes.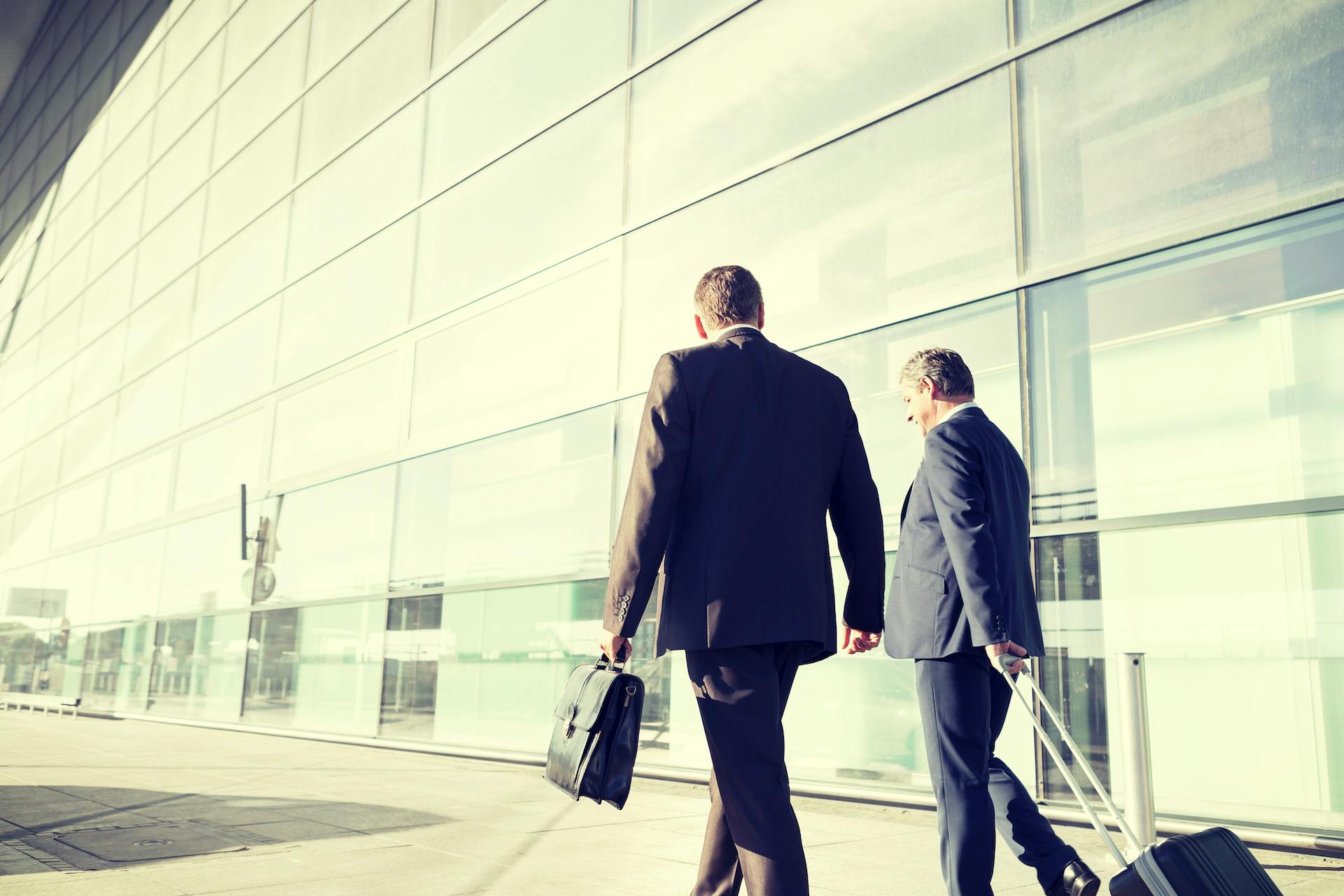 Corporate charter flight represents a practical solution and ensures that all safety measures are followed. The following reasons outlines why corporate charter flights are the best options:
Reduce the risk of Covid-19
The main reason why many businesses are going for private charters nowadays is due to the Covid-19 pandemic. Since the virus is more likely to spread in closed spaces such as airplanes, it is important to take the necessary measures to avoid any risk and this is possible through private charter flights since there are less interactions. Passengers are able to go through a private terminal which is far less crowded compared to commercial airlines terminals. There is no waiting time and passengers can have a fast and effective boarding process which means less chances of catching the virus. With a dedicated check-in and private boarding area, there are less interactions between travellers and staff which ensures that the team's health and welfare are protected.
There has been a lot of restriction on commercial airlines lately due to the Covid-19 pandemic and hence the best solution to reach your scheduled meetings on time is by opting for corporate charter flights. The main benefits of flying privately are that it involves less than 20 touchpoints compared to 700 touchpoints for commercial airlines. This means limited interaction and passengers can travel with complete peace of mind knowing that they are safe and healthy. 
Save time
Convenience and flexibility are what businessmen strive for when it concerns work and corporate charter flights easily meet their expectations. Staff do not have to wait in long security lines, crowded gates and tight seating areas which are often the hassles of standard flights.
Hence to avoid missing out important meetings and to reach on time, organizations are more likely to go for private charters. The good thing is that these flights work around your work schedule. Within short delays, they allow you to arrive at your destination in as little as 24 hours. Charter flights normally follow a direct route between your departure and arrivals, avoiding connecting flights altogether. Therefore, you are able to reduce costs by saving money, which you would have spent on accommodation while on transits in other cities.
Tailored charter flight solutions
One of the main benefits of going for private charters is that you have a dedicated team to take care of everything for you, from the moment you book your flight to the time of arrival. You can request helicopter or car transfers when you reach your destination. With 24/7 service, a team is present to cater for any request or in case any issue arises. 
Comfort and privacy
Being on long flights is usually challenging and tiring since you have limited space, you get distracted by others and are unable to sleep. This usually leads to a tiresome journey and you end up being unprepared and less motivated for your meeting. This can have negative effects on your business in terms of productivity and profitability. Opting to fly privately will eliminate all these problems and allow you to have a fresh start once you reach your itinerary. With uninterrupted sleep and the ability to discuss business matters in private with teammates, you are more likely to have a successful business meeting upon arrival. It is good to know that private charters can cater for two or three to as many as 50 people on board.
Security procedures
Airport security for commercial airlines are usually quite rigorous with long queues, x-ray screenings and even pat-downs at the terminal entrance. Private charters will help you avoid all these restrictions and inspections since security procedures are not that severe compared to commercial airlines. You have no baggage restrictions and you are allowed to carry larger volumes of liquid in your handbag.
Unwind in Luxury for more productivity
Travelling by charter flights allows you to enjoy luxury and comfort. Although all corporate charters might not be luxurious, it allows you to avoid the issues of normal travel airlines. Hence, staff are more likely to feel more confident and ready for their meetings. Eventually, they end up having a sense of satisfaction for working for a company which caters for their best interest. This ensures more productivity and efficiency, ultimately leading to a more profitable business.
Being used to a high-paying clientele, the charter flight company usually abides to special requests of travellers such as special menus, video projectors on board etc. Besides, charter travellers are likely to receive more attention from cabin crew staff and even pilots.
Ease of packing
One of main advantages of travelling by corporate charter flights is that you can travel with all your luggage without any restrictions. In this way, you can carry all your work-related items and even spread them around you in the airplane, along with your laptop, knowing that all of it will land safely with you. It is good to know that charter flights are usually exempted from normal security procedures which allow travellers to pack more liquids and they are not even bothered to take their electronics out for screening.
Easy booking
Nowadays, charter flights can be booked easily online due to technological advancement. Besides, if you are a frequent flyer, you can enjoy loyalty programmes according to the number of flights you've completed. Charter flights allow you to book flights within short delays and also postpone any flight at the last minute in case any important issue crops up in your business.
Conclusion
Flexibility, timely, safety and practicality are the main benefits of travelling by private charter flights. This is what usually optimises business efficiency and helps to avoid any unexpected possible disruptions. Hence, employees feel more valued to be part of such an organisation, which eventually leads to more productivity and profitability for the business. It represents a great cost-effective solution and you can fly to your scheduled meetings anytime and anywhere. With private charters, passengers are sure to be in a reliable and efficient means of transport. Strict regulations are usually put in place to assure a safe journey. Opting for a corporate charter flight can be considered as the first step for a successful business deal or meeting.