Charter Private Aircraft To Follow Your National Team In Qatar
Brazil, France, Argentina, Germany, Spain… Anyone can win the World Cup to be held in Qatar in November and December 2022. Are you going to follow it live? Rent a private plane and charter your own private flight with your group for a memorable trip.

Whether you are a group of fans or a sports club that wants to travel to support your national team or a company preparing a surprise for your employees, we have the best travel solution, even for football federations that want to travel during the World Cup without any worries. 
With a global network of suppliers giving us access to over 7,000 aircraft, Luna Group Charter will always have a tailor-made solution that offers confidence and flexibility for your travel plan with quick responses and expertise. Our team of experts, with extensive aviation knowledge, will provide you with the best solutions to meet your needs perfectly.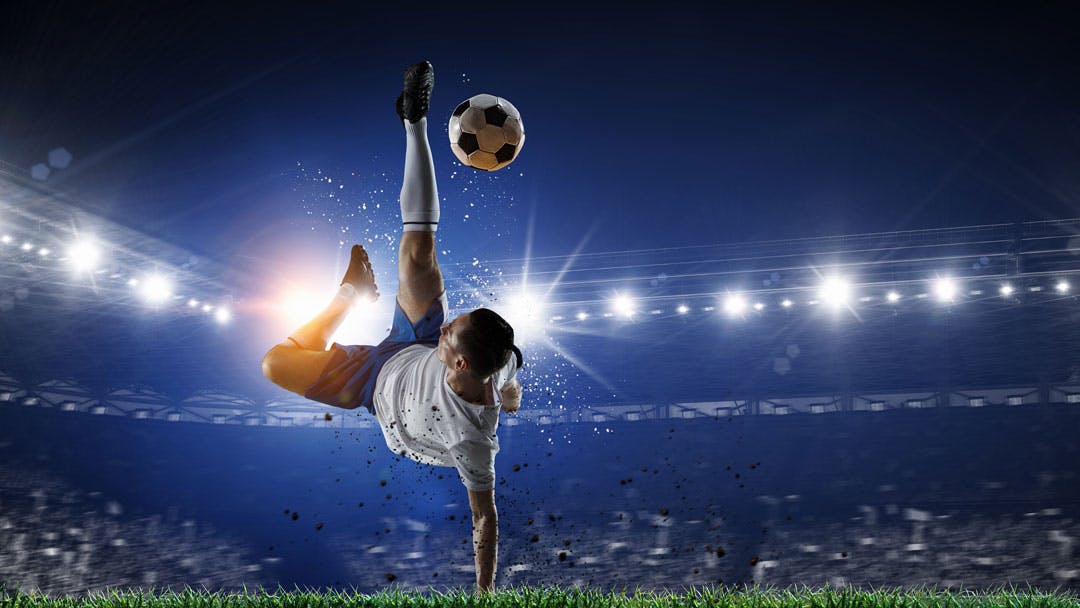 Reasons To Hire a Charter Flight For National Team Supporters
After the last few years have been a terrible time for sports fans due to Covid-19, the most important competition in the world of football is finally here. It will be held in Qatar between 20 November, when the opening match between the hosts of the 2022 tournament and Ecuador will take place, and 18 December, when the two best-performing football teams to date will face each other in order to lift the coveted golden trophy in Lusail. 
Although the health restrictions due to the coronavirus are now much less and there are currently no travel restrictions to follow your national team, the pandemic continues to increase. Therefore, flying on a private plane is one of the best ideas to reduce the risk of contagion and to enjoy the greatest show on Earth of the world's top sport. Both the national teams and supporters must be prepared for this event, and, actually, organising a charter flight is really easy. Fixtures and Results
Count On Our Advisors, Experts In Events And Aviation
Organising charter flights is easy because our advisors, who are experts in private aviation, take care of all the logistics. You only need to communicate your needs and the dates of your events. Our agents will be in charge of everything else. LunaGroup Charter has access to thousands of aircraft and regional jets.
Affordable Luxury
Before mentioning the most obvious advantages of booking private charter flights, it is worth dispelling the myth that doing so is beyond the means of the average sports enthusiast. Actually, booking for larger groups is the most cost-effective way to fly privately and, as it will be explained below, charter flights are not only more comfortable, more flexible, more convenient and hassle-free, but they can also be the best value for money.
Thus, if a professional club, a sports federation or a fan association organises charter flights for fans and supporters, it can actually save them money.
Of course, it is not just the guarantee of price stability that makes private charter aviation a more attractive option for fans and supporters than commercial flights. There are also many other reasons why charter flights make the loyal supporters of all the different football teams, or even the footballers themselves, feel special...
Privacy: Private terminals help you avoid security queues and relax in private lounges.
Travel time: Flying with a private charter is always a more flexible alternative to commercial aviation, as the private client can better choose the destination airports and better control the schedule, thus avoiding the need for extra trips, stopovers or extra transport from one city to another in other countries. 
Less restrictive baggage: Travelling with flags of your country, drums or horns to cheer your national team can be a problem or an extra cost on a traditional commercial aircraft. On a private plane, hand luggage flexibility is much greater and less restrictive. 
Convenience: Whether you are professionals competing for the trophy, a company with guests on board, or simply a group of fans or supporters ready to do your best for your country, comfort on the journey will be paramount to arriving rested and fully committed to Qatar. In every case, travellers need ample space on long-haul flights to stretch out and relax as much as possible before the competition. They can use the hours of flight time to meditate or rest and feel ready for the match or simply start the entertainment before arriving at their destination.
From Where Can We Hire a Private Jet For a Charter Flight To Qatar? 
Luna Group Charter is able to charter aircraft from anywhere in the world. For this particular event, the countries from which most planes are being chartered are the same as those participating in the competition, i.e., Qatar, Ecuador, Senegal, Netherlands, England, Iran, USA, Wales, Argentina, Saudi Arabia, Mexico, Poland, France, Australia, Denmark, Tunisia, Spain, Costa Rica, Germany, Japan, Belgium, Canada, Morocco, Croatia, Brazil, Serbia, Switzerland, Cameroon, Portugal, Ghana, Uruguay and South Korea. 
However, there are also flights from other countries, such as Italy, Ireland, Scotland, Norway, Sweden, Finland, Estonia, Latvia, Lithuania, Romania, Czech Republic, Hungary, Austria, Greece, Luxembourg, etc. which, despite the fact that their national teams have not qualified for the competition, have big football fans or companies that invite their employees or official partners. 
Competition Schedule
Depending on your needs and preferences, you will probably want to go to Qatar on very specific dates. For this reason, below you can consult the main dates of the matches already scheduled: 
Opening game: Sunday, 20 November.
The opening match between Qatar and Ecuador will take place on the same day.
First date of each group:
To be played between Sunday, 20 November and Thursday, 24 November. 
Second date of each group:
To be played between Friday, 25 November and Monday, 28 November.
Third date of each group:
This corresponds to the last day of the group stage, when everything will be decided for the Round of 16, for which 16 teams will qualify. It will take place between Tuesday, 29 November, and Friday, 2 December.  
With no time to recover, the Round of 16 of the competition kicks off on Saturday, 3 December. Two of the eight matches will be played each day, with this phase continuing until 6 December. 
After several days of rest, the quarter-finals will be played on 9 and 10 December. Only eight teams will qualify, so there will be four matches at a rate of two per day. We are already only two steps away from the grand final. 
Getting here is already quite an achievement. The first of the semi-finals will take place on 13 December, while the second will be on 14 December. 
The consolation final will be played by the two unsuccessful teams in the semi-finals. It will take place on Saturday, 17 December and will be played at the Khalifa International Stadium in Doha. 
Sunday, 18 December at the Lusail Stadium, with a capacity of more than 80,000 spectators. 
Which aircraft offered by Luna Group Charter has the highest capacity?
Luna Group Charter always offers the best aircraft options for your group flight needs. One of the most used aircraft by Luna Group Charter for the transportation of large groups is the Airbus A321neo. This aircraft accommodates up to 230 passengers.