Aircraft group charter for Corporate Seminars
We have been living in an international business market for years now, but things are always changing. The transmission of knowledge between businesspeople from different parts of the world at corporate seminars and conferences is something that all businesses should take advantage of as often as possible. Allowing employees to learn and share new ideas will not just make them feel like a valued member of the team. It will also benefit your company, as the entire group will gain experience to take back to the office, and your business will get its name out there.
Traveling and attending business seminars with an entire team can be costly and a headache to organize, especially if you have a large number of people attending or if you will be making multiple stops along the way. You have several options for flying your employees to and from their destinations on these important business trips: booking commercial flights, purchasing or leasing a private plane, flight memberships, and on-demand charters.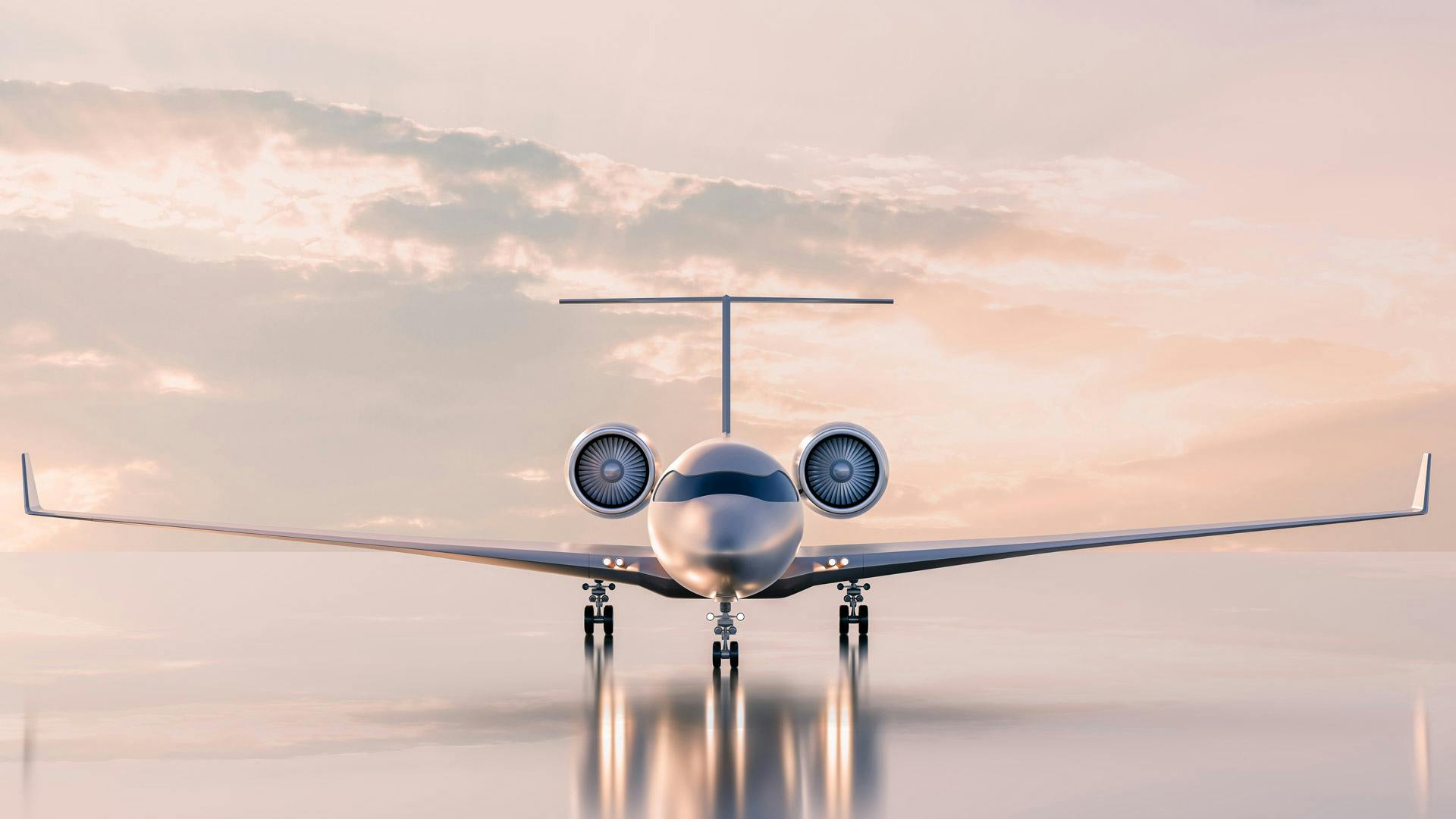 The latter, hiring a private, on-demand charter service, is by far the best option for businesses looking for a reliable, cost-efficient method of international and transcontinental travel. With LunaGroupCharter, you can create a flight schedule that works perfectly with your needs and provide luxurious amenities and ideal workspaces for your employees, all while saving money that would have been spent on other alternative flying arrangements. The next time you're arranging a business trip for your employees and you need to schedule a flight, check out the incredible options available to you when you book a private charter.
Why is a private charter the best way to get your team to business seminars?
For companies with many employees traveling in groups several times throughout the year, but not so frequently that it necessitates purchasing a private company plane, private charter services are the best option for group travel to corporate seminars. LunaGroupCharter will get your employees where they need to go.
Perfect circumstances for a work trip
Juggling the schedules of potentially hundreds of employees going to several different destinations throughout the year can be stressful. This is particularly true if you are booking flights through commercial airlines. Commercial flights often involve some kind of mishap and are rarely straightforward. Sometimes, there is a layover, delay, shortage of seats, or a slew of other potential inconveniences. On many occasions, it's necessary to work during the trip. It's almost impossible to completely focus on a commercial flight, even in first class. 
When you have a private charter, you eliminate all of these issues. You create your own flight schedule, have complete privacy from those outside the company, and provide an environment compatible with productivity.
Efficient and reliable
LunaGroupCharter stands out compared to competing charter companies because of the flexibility and quality of customer service it provides. As you may have experienced in planning previous business trips, events can come up suddenly, requiring immediate booking. There is no minimum notice for booking your private flights with LunaGroupCharter. If you have a last-minute change of plans and need to arrange a flight as soon as possible, a Private Aviation Advisor is always on call to get you a plane right away.
You can download the app for LunaGroupCharter to access a ton of amazing features, such as seeing exactly what flight options are available to you in real-time and setting up alerts for specific flights you want to see. Additionally, the app gives you complete 24/7 access to your own Private Aviation Advisor, no matter where you are or where you need to go. Our advisors are fluent in any language, and they are dedicated to giving you and your employees the best travel experience possible.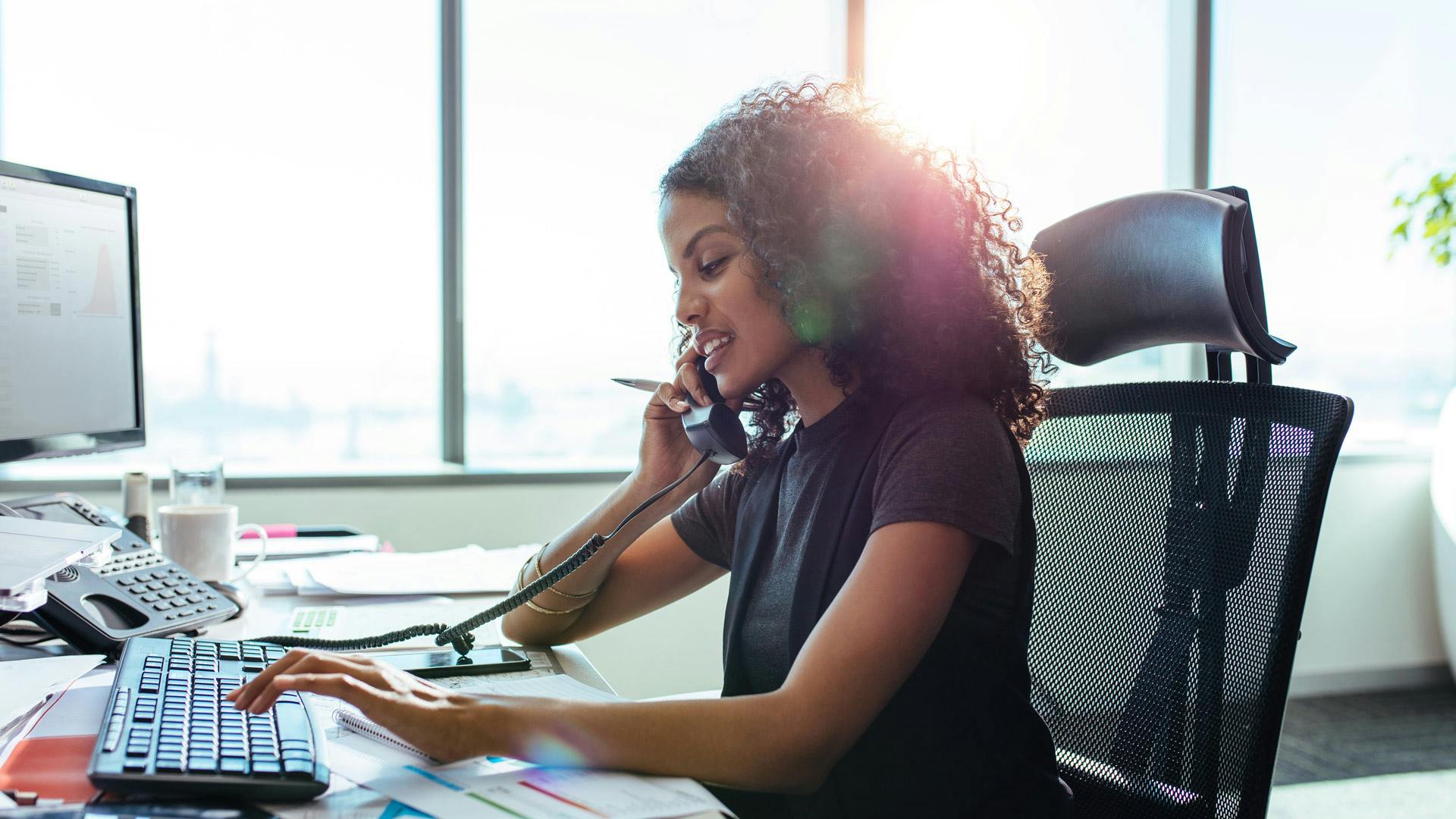 Cost-effective
In addition to connecting you with the wonderful agents who will take care of your flying needs, the app allows you to sign up for the loyalty program, which helps you save thousands of euros each time you book with LunaGroupCharter. 
There are no additional fees with on-demand chartering services, unlike with leasing or purchasing planes or reserving private flights through membership programs. Instead, LunaGroupCharter offers incredible deals to save you money however they can.
When you contact your private aviation advisor to book your flights, they will first look to see if any "empty leg" flights can take you to your destination. In this scenario, a plane has been reserved for another client, but the plane will be empty on the way to pick them up. If your destination happens to be a location that an empty plane is headed to, you can save up to 75% of what the flight would have been otherwise. The plane will stop to pick you up and take you to your destination, where they will prepare for and welcome their next clients. 
If there are no empty leg flights available, your advisor could try to arrange a rerouted empty leg for you. With this option, you can save up to 50% of the cost of your trip. A plane with no passengers will make an additional stop to pick you up and take you to your destination on the way to pick up another scheduled charter.
Empty leg flights aren't always available for the specific destination or time frame in which you need to travel. However, you can still receive amazing deals from LunaGroupCharter for your on-demand charters. You will pay up to 25% less than what others pay with competing charter services. We will do the negotiations for you to get you the best prices from our partner operators. Prices are determined by the length of time the flight takes, but there is no minimum flying time. There also are no long-term contracts or upfront deposits for you to pay. The agreed-upon flat rate discussed with your advisor is the price you pay. All amenities are included in that price, so there are no surprises that come up during billing.
Because charter flights charge by the hour rather than by the number of passengers, you can spend considerably less money on each trip. There is no minimum flight time, so you can receive luxurious amenities at the lowest possible prices, especially when you consider the additional savings available through LunaGroupCharter. You will end up paying less to send a large group on a high-class charter plane rather than paying for each person's individual first-class commercial plane ticket.
Ideal for business
If you have ever gone on a business trip during which you've had to work on the plane, you know that a commercial airport and flight are not good work environments. You can't easily focus or complete important tasks. Luckily, there is a better option. Externally, private charter planes look exactly like commercial ones. However, when you get inside, they are completely different. Each one has been designed to meet all your business and pleasure needs. Comfortable seating, extra legroom, and upgraded features are just the beginning. These planes are designed specifically for the needs of business people on their way to important meetings and conferences. Some charter planes even come equipped with a conference room to prep and finalize presentations before or debrief after a corporate seminar. You won't have to go through long lines or rigorous security protocols, nor will you have to share the plane with strangers who may be distracting. Time spent on long or frequent flights for business conferences and seminars can be taken advantage of if employees are given a comfortable work environment as they travel.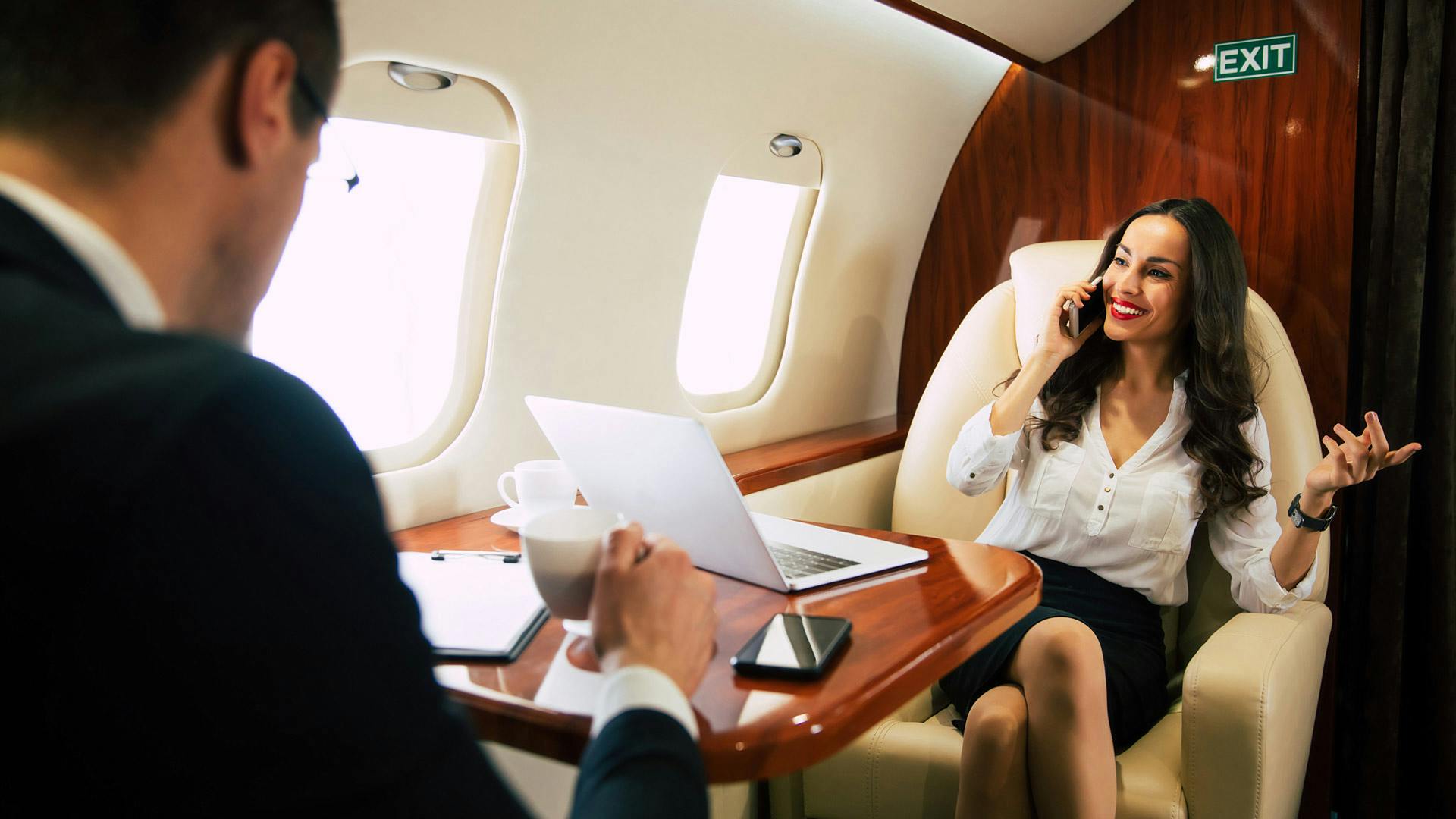 How your company and team members can benefit from a group charter seminar trip
There are many pros to using a private charter plane for a business trip to a corporate seminar. Your employees will feel valued, and the company will seem very successful since it can transport employees on a private plane. In addition, work will be done more efficiently, and the company will save money.
Boost the morale of your employees
Work trips can seem exciting until you've gone on several of them. Traveling can take a lot out of you. You must contend with long lines and wait times, uncomfortable seats, cramped settings surrounded by strangers, etc. These factors create additional stress for traveling businesspeople, but it isn't necessary at all. 
In some cases, companies offer to pay for an employee's travel expenses but only cover a minimal budget in an attempt to save money. Many business owners don't realize charter flights charge by the hour and can be much more affordable than several individual commercial tickets. 
Even more important than the savings is the increase in the quality of the experience your employees will have. They will come off the plane much more relaxed and ready for work than they would on a commercial flight. It's undeniable that stepping onto a private plane with top-of-the-line amenities will make someone feel special. The morale boost that happens when an employee feels that their company values them enough to invest in a high-class traveling experience, they will inevitably invest more of their own efforts into the company.
Invest in your company's public image
Most corporations have their employees arrive at important seminars, conferences, or other events via commercial airlines. Companies that hire private planes for transportation will gain the reputation of being elite. Your public image is likely to improve, which will drive customers your way. Booking private charter flights for group business trips to corporate seminars is a great way to invest in your brand and show the world that your business is successful.
When you need to get your employees to important seminars and conferences across the globe, a private charter plane from LunaGroupCharter is the best option. You will receive unparalleled customer service, speedy scheduling, and wonderful pricing. Your employees will be thrilled about their upcoming business trips and the luxury they get to experience on the way.